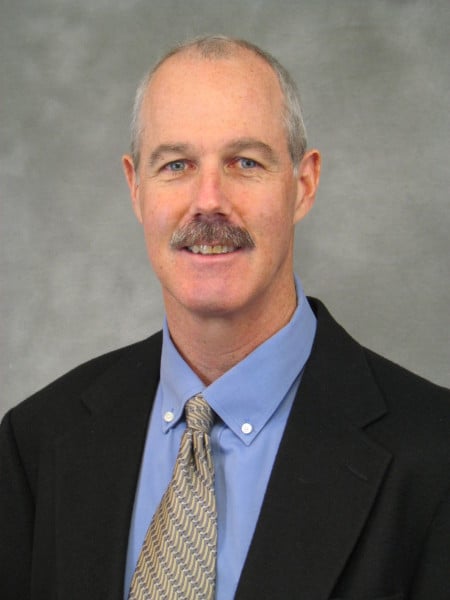 Larry Luke is serving as Area Manager for the new office and is responsible for forming partnerships with clients and subcontractors in the region. It's an important market. Sixty percent of Utah's population live in the Salt Lake Valley and the state's population is estimated to increase 19 percent by 2020, from 2.77 million to 3.31 million.
Larry recently spent a few minutes talking about our expanded presence in Northern Utah and our many qualifications and innovative approaches to project delivery.
What are Utah's strengths as a market?
Utah has a growing economy and population that has created a steady need for new infrastructure in the areas in which Sundt operates (Transportation, Industrial and Building). Utah has a healthy economy, balanced state budget and the ability to either self-fund projects or obtain either federal or private-market funding. The owners are not only programming and funding new construction projects but they also have a reputation for treating contractors fairly and believe in partnering. Public market owners, such as Utah Department of Transportation (UDOT), Utah Transit Authority and counties and cities, and private markets have projects that are either in the planning phase, design phase or already scheduled to be advertised.
From a personnel perspective, Salt Lake City is an area where many people want to live due to the proximity to recreational opportunities, strong family atmosphere and relatively low cost of living.
Sundt participates in joint ventures on many of its projects. What kind of expertise would we bring to JVs in the Salt Lake market?
Sundt is known in our industry for being not only a long-standing reputable company with a strong balance sheet, but also one with excellent experience on a variety of different projects. Through our people, we are also known for being an innovator and leader in Construction Manager General Contractor (CMGC), and use of technology for 3D modeling, virtual design and construction, use of automated machine control, parametric estimating, and design-build value engineering. Owners like UDOT have been on the forefront of CMGC projects, design-build, accelerated bridge construction and intelligent design and construction (IDC). We believe Sundt's strengths in these areas will make us stand out and be able to offer joint-venture partners and owners a value that is unique from other local contractors.
What are Sundt's strategies for developing good subcontractor relationships there?
Like any other local market, it is important to have personal relationships with our subcontractors and suppliers and show them that Sundt will treat them fairly, pay timely, honor fair bidding and price-evaluation practices and include them as partners in the project planning.
What trends do you see in the Salt Lake market?
I think we will continue to see an emphasis on value-based selections such as CMGC and design-build, especially for projects greater than $75 million. UDOT is interested in developing its IDC process and evolving the design and contractors into utilizing 3D electronic design files to replace paper plan sheets as legal construction documents. I think we will also see more opportunities that involve a combination of Transportation, Industrial or Building. For example, the upcoming Salt Lake prison or Utah Transit Authority Mountain Accord project, development of ski resort expansion projects or local cities' needs for water improvement projects.