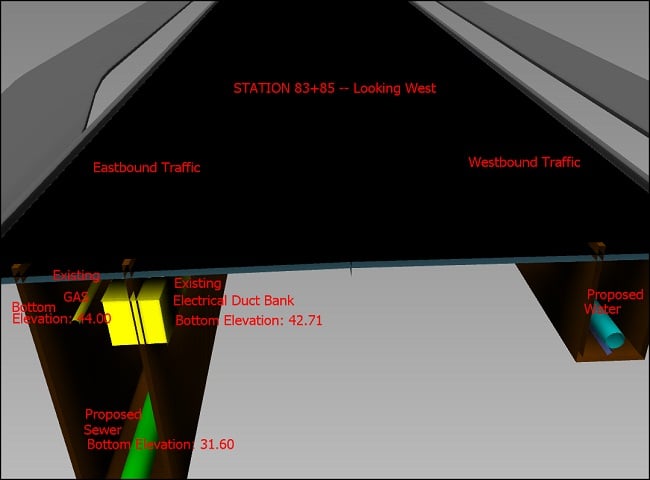 Don't like conflict?  If it's utilities you're talking about, 3D modeling might be the answer. That's how Sundt identified potential problems – and showed our client how to solve them – on a roadway reconstruction project in El Paso, Texas.
"After evaluating the planned sewer line corridor and comparing it to the existing utilities, we found several potential conflicts," said Rob Manning, Sundt Project Manager for the $14 million Country Club Road widening project. "We collected data by uncovering the actual utilities through potholing, then took GPS survey shots of each utility and created a 3D model that includes the planned sewer line placement. We presented our findings and suggestions to the city and its engineer, and they used the information to redesign that portion of the project."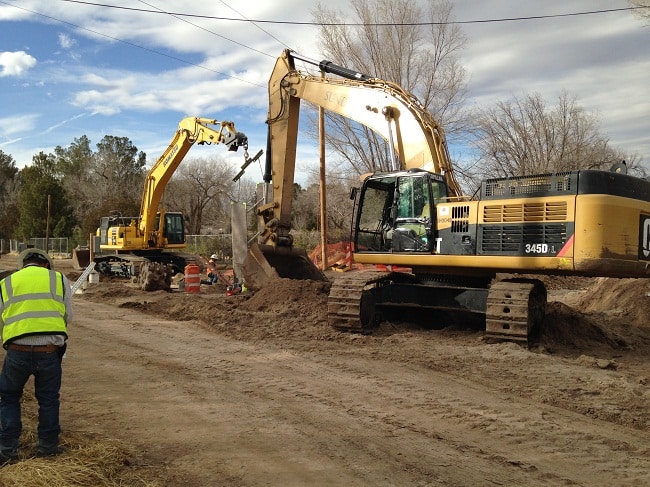 The heavy civil construction project involves reconstructing two miles of Country Club Road in a well-established area of the city. Lined with prominent, high-value homes and many businesses, the roadway is badly congested and sits atop several aging utilities that need to be replaced (and whose exact location wasn't known until Sundt began investigating). Sundt's scope includes widening and reconstructing the roadway with continuously reinforced concrete paving, replacing the water and sanitary sewer lines, and installing sidewalks, lighting, landscaping and a traffic roundabout.