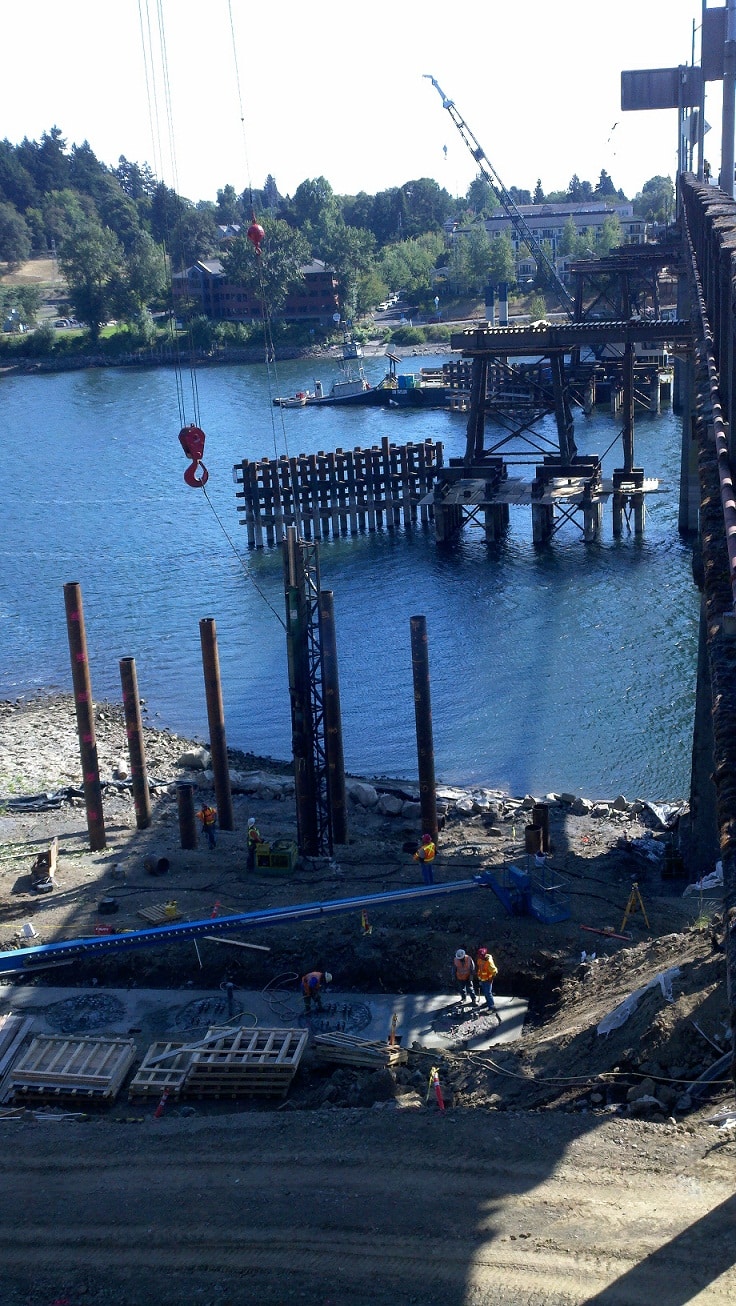 Sundt utilizes a variety of delivery methods to build projects for our diverse group of public and private sector clients.  One of these – Construction Manager General Contractor, or CMGC – is particularly good at bringing team members together early in order to maximize teamwork. Early collaboration means better outcomes for clients and end users.
"CMGC is a highly collaborative process involving the owner, contractor and designer," said Sundt Senior Vice President Jeff Williamson. "Early contractor involvement optimizes the design, which ultimately significantly reduces or eliminates future changes. The same process can be utilized to effectively manage schedule and environmental issues."
Sundt and joint venture partner Slayden Construction are currently using CMGC on the reconstruction of the 2,000-foot-long Sellwood Bridge in Portland, Ore. The $160 million project involves moving the existing bridge deck and truss aside with hydraulic jacks, then placing it on a set of temporary piers and connecting it to temporary approach spans so that traffic can continue to use it while the new bridge is constructed.
"This project is incredibly complex and would no doubt be much more difficult using a traditional design-bid-build approach," said Steve Schmitt, Heavy Civil Area Manager for Sundt. "One of the owner's goals is to maintain traffic in the corridor during the reconstruction of the bridge and the adjacent traffic interchange. The design team and Slayden/Sundt each had ideas on how this would work with respect to the phasing of traffic, minimizing the construction footprint, and also minimizing the cost of temporary pavement or detours. 
"The project is especially confined, as it is sandwiched between the Willamette River, a cemetery and challenging topography.  In the collaborative environment fostered by CMGC, we were able to develop a plan that maximizes the production efficiency, maintains traffic, and limits the need for temporary pavement. In short: CMGC is playing a major role in helping us deliver a better product to the bridge's end users."