IRVING, Texas (July 21, 2020) – Sundt Construction, Inc. promoted Sara Allen to project controls manager and Joel Holcomb to project engineer in its Dallas-Fort Worth office.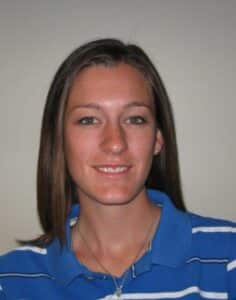 "Sara has shown us that no obstacle can stop her," said Bob Aniol, Vice President and Dallas-Fort Worth Regional Director for Sundt's Building Group. "She is always willing to share her expertise with the team and help them grow."
For over 10 years, Allen worked as a project administrator on numerous projects across the state, including Midwestern State University's Centennial Hall in Wichita Falls and the Fort Bliss Warrior Transition Barracks in El Paso. Allen was honored with the Achiever Award by the Fort Worth Admin Awards program in 2018. The award recognizes a high-performing administrative professional who has successfully executed significant projects that had a positive, company-wide impact and solved challenging problems. She earned her bachelor's degree in paralegal studies from Texas Wesleyan University in Fort Worth.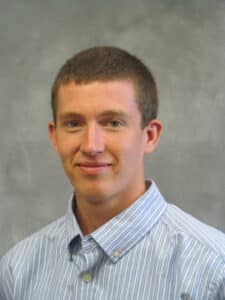 Holcomb has been with Sundt for five years, serving first as an intern at the Lanier High School project in San Antonio, and most recently, a project engineer in San Diego before transferring back to North Texas. He is currently working on the Tarrant County College District relocation project and the City of Arlington South East Recreation Center as a field superintendent. Holcomb earned his bachelor's degree in construction management from the University of Texas at Tyler.
"Joel has been an incredible asset to our region," said Holly Horsak, Project Manager for Sundt's Building Group. "He is extremely deserving of this promotion, and we are looking forward to seeing him grow within his new role."
Sundt has 50 years and nearly $3 billion of project work throughout Texas, with offices in Fort Worth, Irving, San Antonio and El Paso. The company recently completed the University of North Texas Biomedical Engineering Addition in Denton and is working on the Southeast Recreation Center in Arlington, Texas and the Denton County Administration Complex Phase III.
About Sundt
Sundt Construction, Inc. (www.sundt.com) is one of the country's largest and most respected general contractors. The 130-year-old firm specializes in transportation, industrial, building, concrete and renewable power work and is owned entirely by its 2,000-plus employees. Sundt is distinguished by its diverse capabilities and experience, unique employee-ownership culture and depth of self-perform expertise in nine major trades. Half of Sundt's workforce is comprised of skilled craft professionals who, together with the company's administrative employees, enable Sundt to fulfill its mission to be the most skilled builder in America. Sundt has 11 offices throughout California, Arizona, Texas and Utah and is currently ranked the country's 52nd largest construction company by ENR, the industry's principal trade magazine.
###
Media Contact:
Kimberley Hoidal
Sundt Construction, Inc.
480.293.3001 (office)
520.282.3018 (mobile)
kahoidal@sundt.com