SAN ANTONIO (December 27, 2019) -Sundt Construction, Inc. has added Samantha Hopkins as a proposal specialist to its San Antonio office.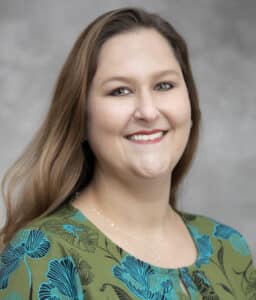 "Samantha is a great addition to our proposal team," said Proposal Manager Dustin Hicks. "She brings extensive knowledge in the pursuit process and knows how to best support our business development teams and promote Sundt's capabilities."
Hopkins brings over 10 years of marketing and proposal-related experience ranging from senior marketing coordinator to director of marketing and communications. She has been responsible for developing statements of qualifications (SOQs), managing the overall pursuit process and assisting with strategic planning efforts to identify key target clients. Hopkins earned her bachelor's degree in speech communication with a minor in English from Texas A&M University in College Station.
In Texas, Sundt has 50 years and nearly $3 billion of project experience, with offices in San Antonio, Fort Worth, Irving and El Paso. The company is currently busy in the downtown San Antonio area working on the San Pedro Creek Improvements, Canopy by Hilton Downtown San Antonio and the CPS Energy Headquarters renovations.
About Sundt
Sundt Construction, Inc. (www.sundt.com) is one of the country's largest and most respected general contractors. The 129-year-old firm specializes in building, transportation, industrial and concrete work and is owned entirely by its 2,000-plus employees. Sundt is distinguished by its diverse capabilities and experience, unique employee-ownership culture and depth of self-perform expertise in nine major trades. Half of Sundt's workforce is comprised of skilled craft professionals who, together with the company's administrative employees, enable Sundt to fulfill its mission to be the most skilled builder in America. Sundt has 11 offices throughout Texas, Arizona, California and Utah and is currently ranked the country's 54th largest construction company by ENR, the industry's principal trade magazine.
###
Media Contact:
Kimberley Hoidal
Sundt Construction, Inc.
520.750.4623 (office)
520.282.3018 (mobile)
kahoidal@sundt.com