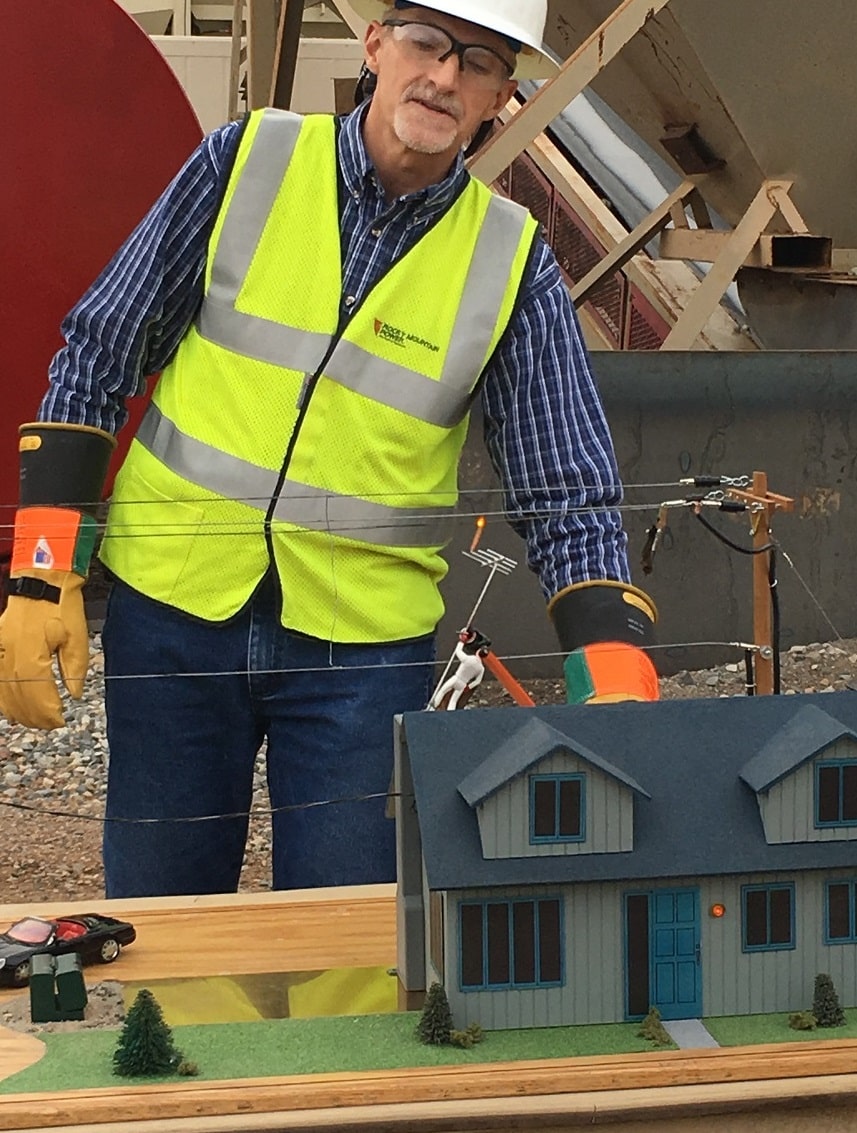 Rarely have toys been in so much peril.
As part of National Safety Week presentations on our jobsites, Todd Lindley from Rocky Mountain Power used plastic figurines to illustrate potentially deadly situations to our team in Salt Lake City.
But this was no kids' play; the toys had metal sticks in their hands to conduct electricity. While the meltdowns weren't real, they were good examples of why craft professionals need to be careful around power.
"His demonstration included equipment and people coming in contact with overhead power lines and underground power," said Area Safety Manager Jerri Dragt. "He talked about the effects of water and electricity and showed how our bodies can be a great path to ground. Electricity is always looking for the least resistant path to ground."
Todd showed how overhead power lines can move with the time of day because of heat and wind. He talked about how to exit equipment safely when an operator mistakenly allows machinery to contact overhead power lines. OSHA regulations require people and equipment to stay 10 feet away from overhead lines. Cranes are supposed to stay 20 feet away.
His demonstration showed an equipment operator should get out of the machinery the same way a motorist does if his or car hits a transformer box. The first option is to stay in the vehicle or equipment until the line is de-energized. If the vehicle or equipment catches fire, the escape plan becomes more immediate.
"Leap as far away as possible, landing on both feet before shuffling, not running, at least 100 feet away," Jerri said.
Todd also covered underground power, discussing blue stakes and requirements for potholing when excavating.
It was another informative Safety Week at our sites across the Southwest. But our commitment to safety never ends. It's the top priority on all our jobsites, in our offices and when we go home. As a two-time winner of the AGC Grand Award, we stand by our safety record and commit our full attention to sending our employee-owners home safely to their families and friends every day.