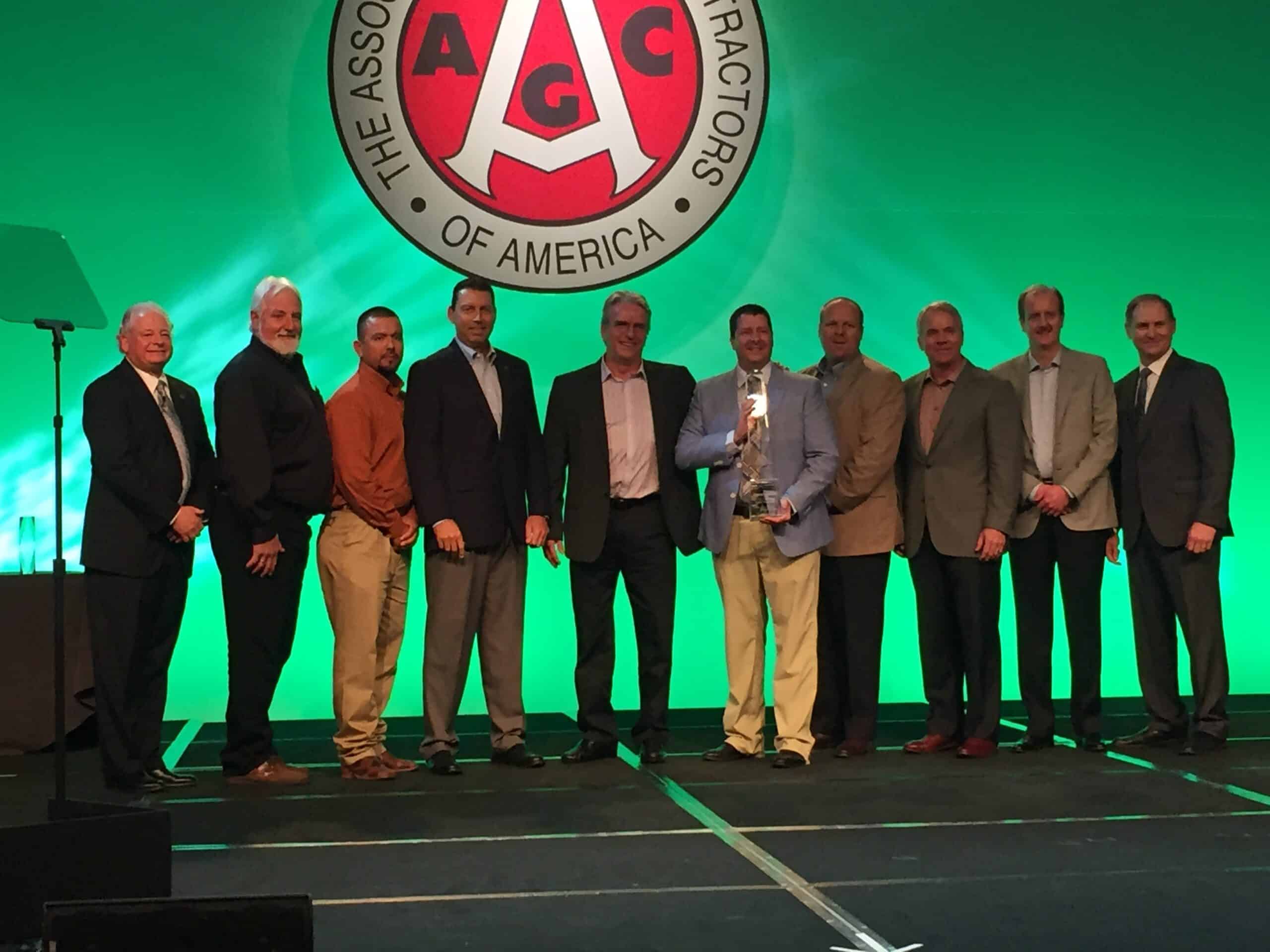 The Associated General Contractors of America have spoken: Sundt was the nation's safest construction company last year.
Recognizing contractor members for safety excellence since 1926, the National AGC Safety Awards program has been an ongoing effort to offer members an opportunity to evaluate their safety records. The program compares a member's safety record with other AGC members according to the member size and construction type.
AGC has more than 26,000 member firms that are eligible to compete for awards.
The Grand Award was one of two awards we earned during the AGC's National Conference in San Antonio on March 9-11. Our company also took first place in the Highway Division among contractors with more than a million man hours.
Winning the Highway Division award allowed us to compete for the Grand Award. We also won the national highway award in 2006, 2010 and 2013. We earned the Grand Award in 2006.
"The foundation of any successful construction project is workplace safety," said AGC Past President Charles Greco. "By demonstrating excellence in safety, firms like this strengthen our industry and set an outstanding example for others to follow."
Greco said our company was picked as the Grand Award winner because of our exceptional leadership in safety. He said we were dedicated to the development and implementation of premier safety and loss prevention programs. We also presented outstanding guidance in safety and occupation health management, risk control, safety training, work site hazard identification and control, and safety program innovation.
Award winners were chosen by a panel of five independent safety professionals from the government, corporate and insurance industries.