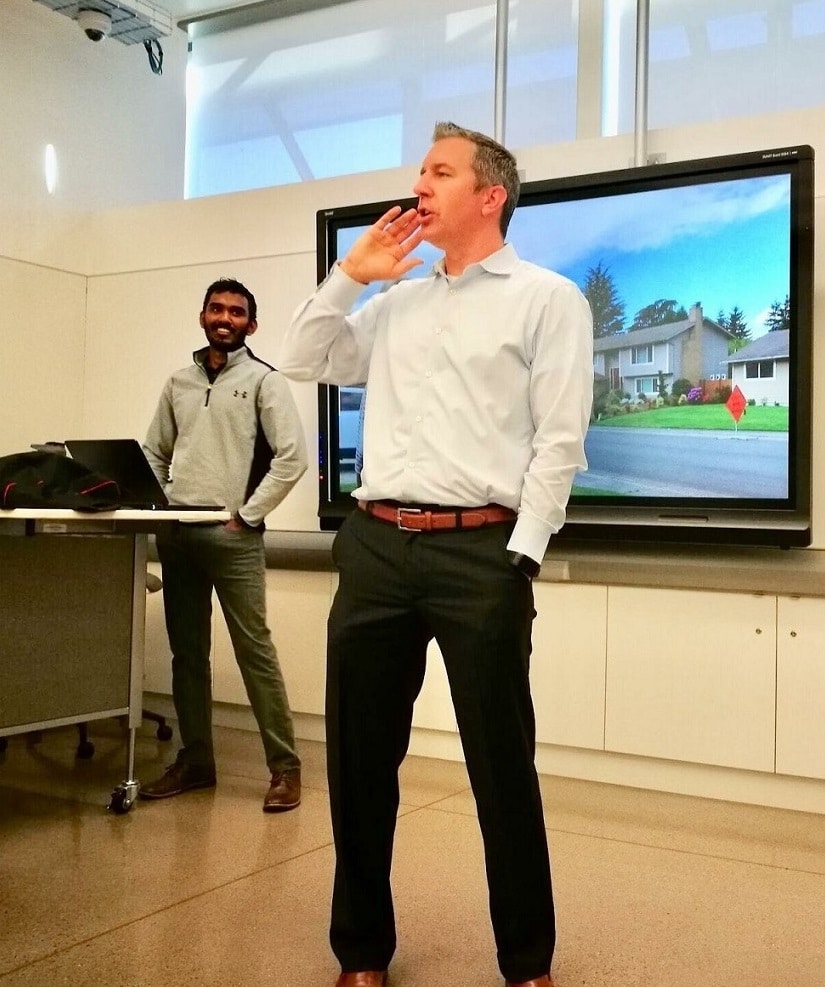 One of our core values was on display during the spring semester at Arizona State University. Nine of our employee-owners served the community and industry by teaching their specialties to graduate students.
"I knew professors at ASU from when I graduated in 2015," Project Engineer Dinesh Allam said. "We stayed in contact and that led to this opportunity."
Southwest Building Division employees Jonathan Randall, Curtis Smith and Garren Echols taught construction management students about early stage project planning and conceptual estimating using D-Profiler. Kristen Bejarano, also from Southwest Building, and Jesse McDonald from our Industrial Division presented a lecture on Project Controls, including delay analysis, cost control and schedule management. Two employees from our Concrete Division, Michael Fyffe and Jeremy Jafferis, taught estimating covering the quantity takeoff process using 3D models and developing pricing using production rates.
Tim Gattie from our Transportation Group and Dinesh, a Concrete Division employee, talked about an upcoming trend, data analytics in construction. The lesson won't be forgotten. The department chair wants to incorporate the topic into course curriculum.
Dinesh said he and his Sundt co-workers would be returning to ASU classes. There's still much more knowledge to pass along.
"Sundt's ASU alumni are very involved with the program," he said.