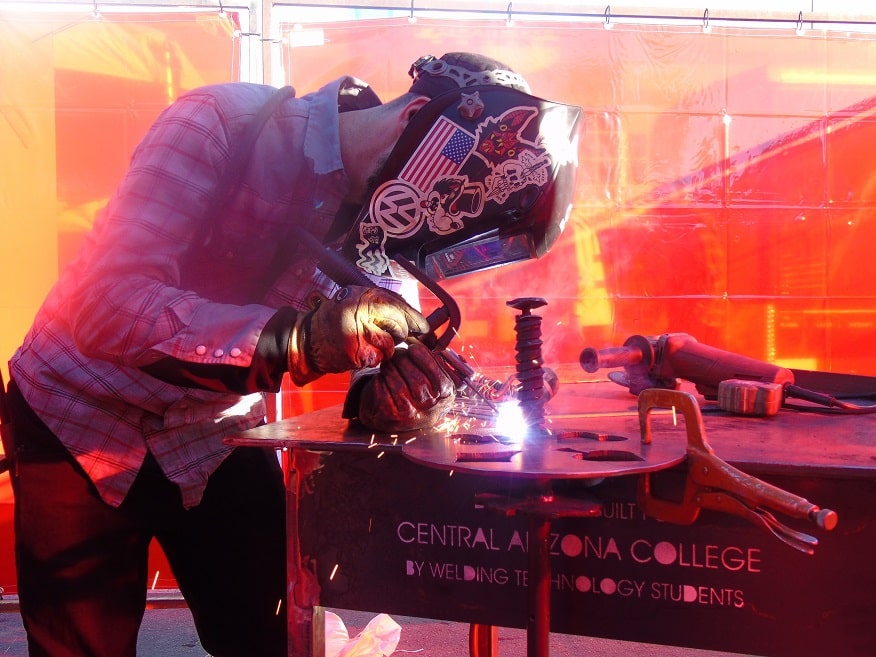 We're cementing our relationship with Central Arizona College with donations that will expand training opportunities for construction and concrete technology program students.
To complement our workforce development partnership, we are covering costs to pour 320 cubic yards of concrete for a 142-foot-by-92-foot pad. Students in the heavy equipment operator program will begin leveling and grading the area this spring and construction technology students will build the concrete forms. The pad should be complete by fall 2018.
"This will provide students with valuable hands-on experience that will benefit them in their careers," said Sundt Craft Instructor Darry Welker.
In another support of the partnership, we donated to the heavy equipment operator program for the purchase of GPS equipment. We also have given tools and supplies to the construction technology program.
"We appreciate all that Sundt is doing to help expand programming and training opportunities for CAC students," Agriculture and Advanced Technology Division Chair Kristen Benedict said.
We are teaming with CAC and have established our own Center for Craft Excellence to help offset a lack of skilled craft workers needed to build our nation's projects. An Associated General Contractors of America survey finds that construction companies will be short 2 million craft professionals by the year 2020.