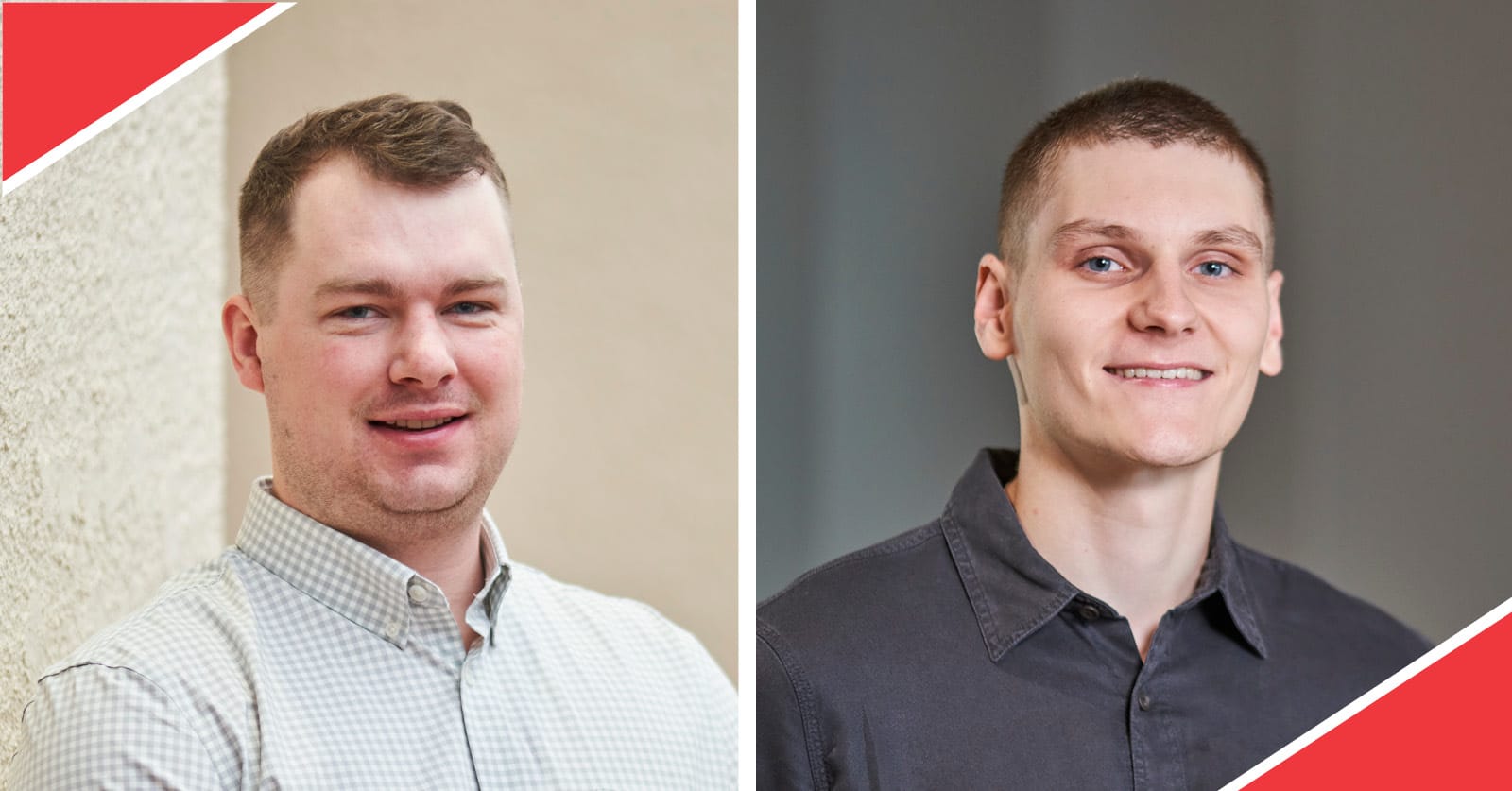 PORTLAND, Ore. (Nov 6, 2023) – Sundt Construction's Industrial Group hired two engineers, Chase Purtzer and Nick Cacciola, to support the Willamette Water Supply System Water Treatment Plant for the Tualatin Valley Water District.
"We're happy to welcome Chase and Nick on board with us," said Michael Neher, project manager. "They both have roots in the Northwest, and one of the strategic goals of this project is to hire as many local professionals as we can to contribute to the growth of the local economy."
Process Engineer Chase Purtzer will oversee the installation of process piping and equipment for the project. He has worked on a variety of projects, including corporate facilities, data centers, and education and has a broad understanding of plumbing and mechanical systems and equipment.
Process Field Engineer Nick Cacciola will help address and work through any issues surrounding process, mechanical, operational and control when treating surface, process or wastewater sources. He recently graduated from the University of Washington with a degree in civil engineering.
Sundt has been building critical infrastructure across the western United States for 133 years. In 2016, the company completed the award-winning Sellwood Bridge in Portland. In addition to its current construction of the Willamette Water Supply System Water Treatment Plant, the company was recently awarded the Interstate-5 Rose Quarter Improvement project in northeast Portland and the Boeckman Road Corridor project in Wilsonville, Oregon.
About Sundt
Sundt Construction, Inc. (www.sundt.com) is one of the country's largest and most respected general contractors. The 133-year-old firm specializes in transportation, industrial, building, concrete and renewable power work and is owned entirely by its approximately 2,000-plus employees. Sundt is distinguished by its diverse capabilities and experience, unique employee-ownership culture and depth of self-perform expertise in nine major trades. Much of Sundt's workforce is comprised of skilled craft professionals who, together with the company's administrative employees, enable Sundt to fulfill its mission to be the most skilled builder in America. Sundt has 13 offices throughout California, Arizona, North Carolina, Texas, Utah and Florida and is currently ranked the country's 62nd largest construction company by ENR, the industry's principal trade magazine.
Media Contact:
Stefanie Teller
Sundt Construction, Inc.
520.750.4611 (office)
media@sundt.com