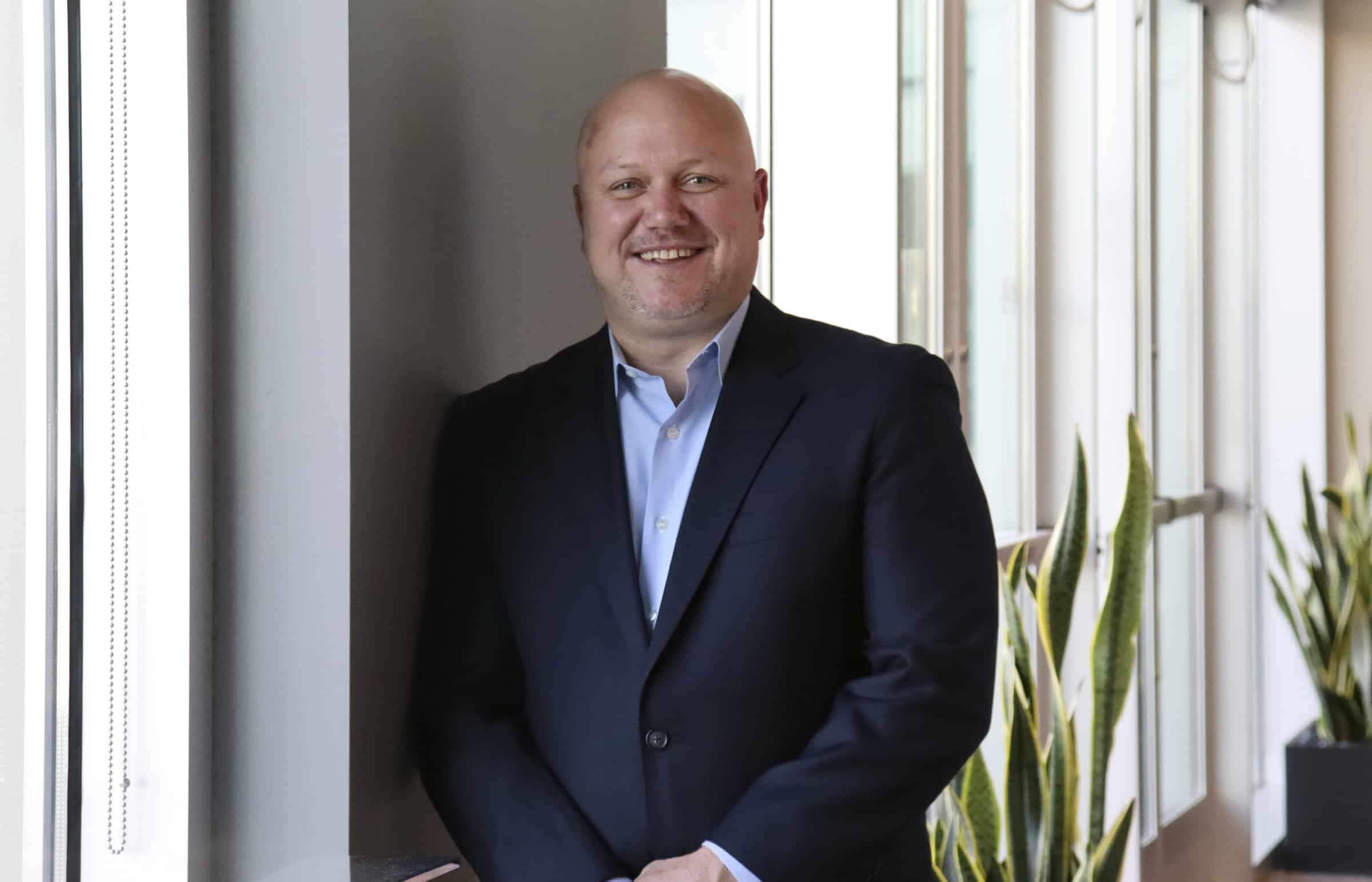 TEMPE, Ariz. (Sept. 5, 2023) – Sundt Construction announced the promotion of Samuel Reidy to senior vice president and district manager for municipal water and wastewater in the western United States.
"Sam has long been a valued member of Sundt's Industrial Group, and I know he will be successful in his new role," said Sundt Construction Industrial Group President Cade Rowley. "He is committed to building strong relationships with our clients and guiding our teams as they build critical water infrastructure facilities for communities across the West."
Reidy joined Sundt as an intern and then became a full-time employee after graduation from Northern Arizona University. He has amassed over $1 billion worth of project experience including serving as project executive for the $540 million Southeast Water Pollution Control Plant's new Headworks facility in San Francisco. The project is part of a $2.7 billion Sewer System Improvement Program, which will replace aging facilities, improve treatment efficiency and maximize the control of odors.
Before his move to California, Reidy served as the project manager for the award-winning Ocotillo Water Reclamation Facility for the City of Chandler in Arizona. The $122 million water reclamation facility expansion consisted of new treatment and supporting facilities. Reidy has worked on numerous projects in the water and wastewater market and the mining sector across Arizona and Nevada.
Reidy has a bachelor's degree in construction management and is a Certified Professional Constructor and Envision Sustainability Professional.
About Sundt
Sundt Construction, Inc. (www.sundt.com) is one of the country's largest and most respected general contractors. The 133-year-old firm specializes in transportation, industrial, building, concrete and renewable power work and is owned entirely by its approximately 2,000-plus employees. Sundt is distinguished by its diverse capabilities and experience, unique employee-ownership culture and depth of self-perform expertise in nine major trades. Much of Sundt's workforce is comprised of skilled craft professionals who, together with the company's administrative employees, enable Sundt to fulfill its mission to be the most skilled builder in America. Sundt has 13 offices throughout California, Arizona, North Carolina, Texas, Utah and Florida and is currently ranked the country's 62nd largest construction company by ENR, the industry's principal trade magazine.
Media Contact: 
Stefanie Teller
Sundt Construction, Inc.
520.750.4611 (office)
media@sundt.com