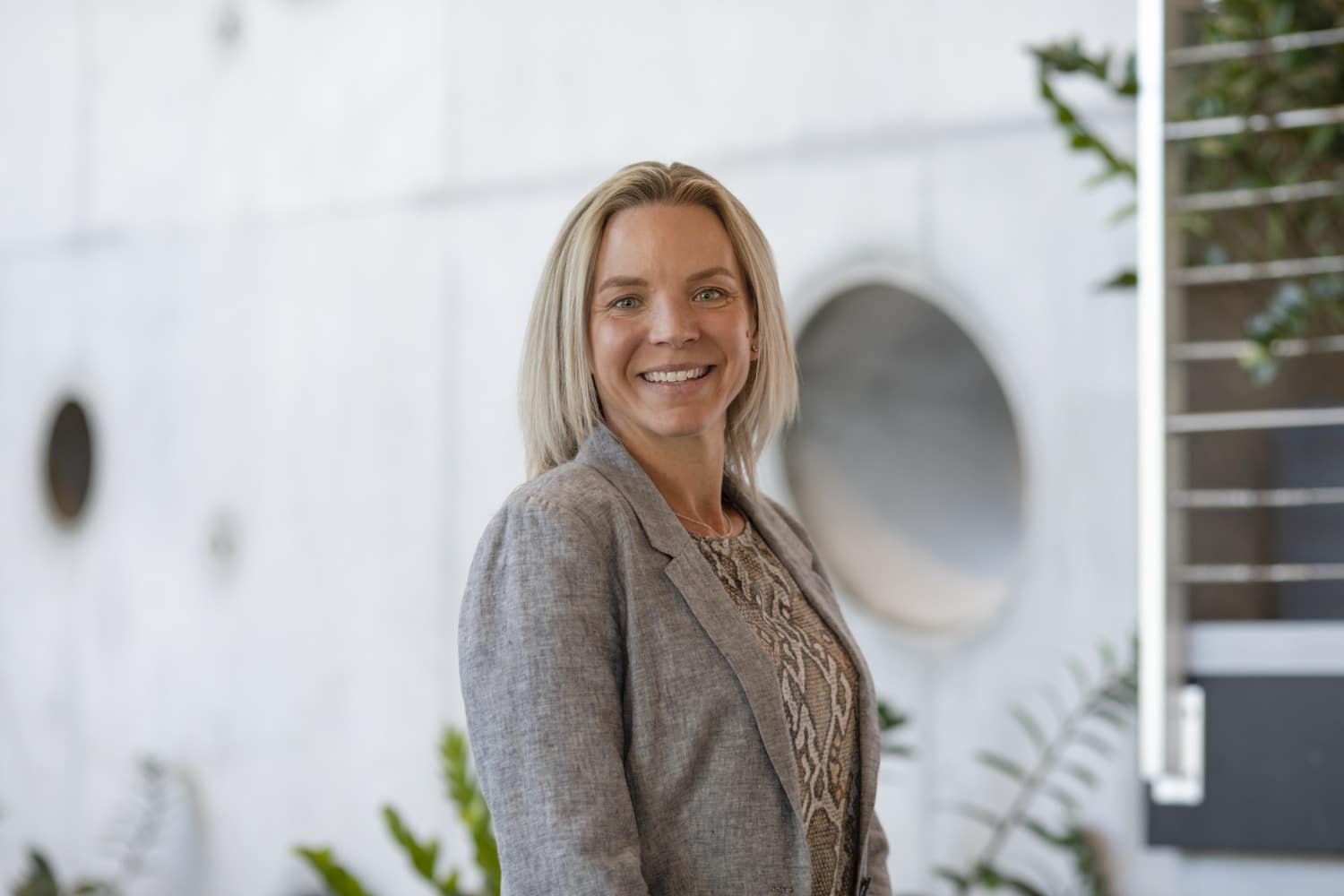 Portland, Oregon (May 17, 2023) – Sundt's Transportation Group recently hired Jill L. Vaughan to join its team as a Project Director to support the company's Northwest expansion, including pursuing new project opportunities.
"Jill has tremendous experience working on some great projects and an innovative lens on how construction in the future would look like," said Ken Kubacki, Transportation Area Manager at Sundt Construction. "We look forward to pairing her skills with Sundt's capabilities to do some incredible work in the Northwest."
Vaughan comes with more than 13 years of experience in managing business development, engineering, and construction operations. She has been instrumental in developing many qualification and proposal documents for civil infrastructure projects using design-build, construction manager/general contractor, and best-value procurement methods in North America. She has managed projects ranging in value from $5 million to $4 billion like the Glade Reservoir, Northern Water, Colorado, and I-405 Renton to Bellevue, WSDOT, Washington project. She has also supervised the Swan Lake Pumped Storage, Klamath River Dam Removals, Willamette National Cemetery Expansion, Portland-Milwaukie Light Rail Extension, and the SW Moody Avenue Roadway and Track Relocation projects in Oregon.
Vaughan has a Bachelor of Arts in Communications from Oregon State University.
About Sundt
Sundt Construction, Inc. (www.sundt.com) is one of the country's largest and most respected general contractors. The 133-year-old firm specializes in transportation, industrial, building, concrete, and renewable power work and is owned entirely by its approximately 2,000-plus employees. Sundt is distinguished by its diverse capabilities and experience, unique employee-ownership culture, and depth of self-perform expertise in nine major trades. Much of Sundt's workforce is comprised of skilled craft professionals who, together with the company's administrative employees, enable Sundt to fulfill its mission to be the most skilled builder in America. Sundt has 12 offices throughout California, Arizona, North Carolina, Texas, Portland-metro, and Utah and is currently ranked the country's 61st largest construction company by ENR, the industry's principal trade magazine.
Media Contact: 
Stefanie Teller
Sundt Construction, Inc.
520.750.4611 (office)
media@sundt.com