PHOENIX (June 16, 2022) – Sundt Construction has hired William Trujillo as its new director of human resources. A proven leader in the field, he will lead both the administrative talent acquisition and the human resources departments.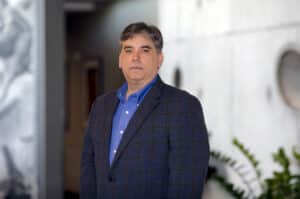 "Will is a great addition to our team," said Nicole Calamaio, Sundt's senior vice president and chief human resources officer. "He brings extensive experience, knowledge and leadership that will translate very well into this position."
Trujillo has over 20 years of experience in human resources and talent acquisition. In his most recent position for a commercial and industrial heating and cooling company, he filled many critical roles as the director of talent acquisition. Previously, Trujillo served as human resource director for two different construction companies.
Trujillo is a Senior Certified Professional of the Society for Human Resource Management (SHRM) and holds a SHRM Talent Acquisition Specialty Credential. Additionally, he is a Talent Management Institute Senior Talent Management Practitioner. Trujillo earned a B.S. in justice studies and pre-law from Arizona State University.
About Sundt 
Sundt Construction, Inc. (www.sundt.com) is one of the country's largest and most respected general contractors. The 132-year-old firm specializes in transportation, industrial, building, concrete and renewable energy work and is owned entirely by its approximately 1,500-plus employees. Sundt is distinguished by its diverse capabilities and experience, unique employee-ownership culture and depth of self-perform expertise in nine major trades. Much of Sundt's workforce is comprised of skilled craft professionals who, together with the company's administrative employees, enable Sundt to fulfill its mission to be the most skilled builder in America. Sundt has 12 offices throughout Arizona, California, North Carolina, Oregon, Texas and Utah and is currently ranked the country's 61st largest construction company by ENR, the industry's principal trade magazine.
### 
Media Contact:
Kimberley Hoidal
Sundt Construction, Inc.
480.293.3001 (office)
520.282.3018 (mobile)
kahoidal@sundt.com