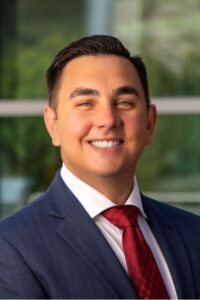 Project Manager Mike Miller Jr. might look young—even for a Top Young Professional. But deep down he's an old soul, and he thinks like a much older veteran builder. Mike was destined for a life in construction, albeit via a different journey than he pictured. Following in his parents' footsteps in certain seasons while forging his own path in others, Mike has diversified his skills to become a complete construction professional.
From growing up around civil projects in Arizona's White Mountains, to seeing the heyday of high-rise construction on the Las Vegas strip, to picking up the pieces of his dream career after the housing market crash and recession, Mike has seen and done a lot in a short amount of time. His experience as a field and project superintendent, project engineer, preconstruction and project manager across different markets has made him a major asset to Sundt's Building Group, Southwest District.
This week, we caught up with Mike following his recent selection as an Engineering News Record (ENR) Southwest Top Young Professional, which comes as both a great honor and a sign of even greater things ahead.
What drew you to this industry, and how did you arrive at Sundt?
I was born into construction. My parents have deep roots in Tucson and owned a general contracting firm that did mostly civil work. In the early 2000s, my dad was recruited out of retirement to Las Vegas to build casinos and towers. I was in high school at the time, and after shadowing on a few of his jobsites, I knew high-rise construction would be my passion. I wanted to do anything I could to build those kinds of projects.
In 2008, I was in the middle of my CM degree at Arizona State when the market crashed. I lost my first job two weeks before I started. In the years that followed, I worked on projects in retail, theater, and hospitality in Vegas. Around the end of 2013, I was in Florida looking for a job when Sundt called me about an opportunity near San Francisco. It was a big leap, but I knew I wanted to do more with my career, and Sundt definitely delivered. So, I started as a Project Engineer on the 10-story Campus Village Phase 2 Project at San Jose State University.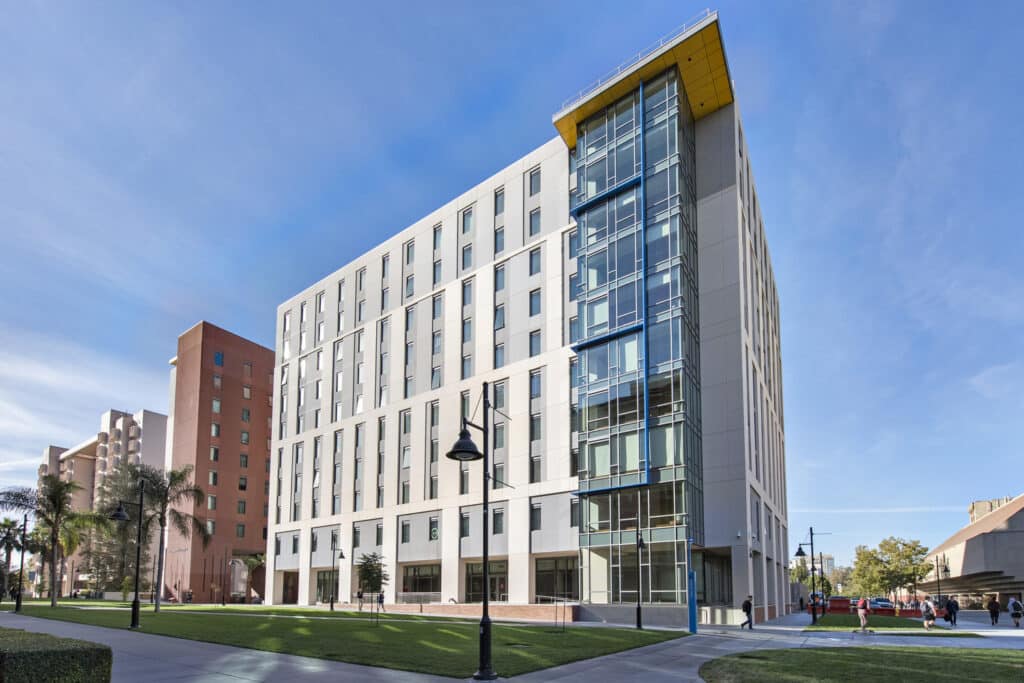 The San Jose State project was the first collaborative design-build project for the CSU system. How did it grow you as a builder? And how did it shape your mindset on alternative delivery methods?
I mean, I went from dipping my toes to being 10 feet under. The speed was just something else. We essentially began design and then two and half years later turned over a $100 million, 850-bed housing complex, on a postage stamp lot in the middle of an active campus. The amount of collaboration and trust we built with the state fire marshal and CSU system made it possible. There was just no room—no time—for egos to get in the way.
The experience set me up well for our tower work at Banner – University Medical Center in Tucson with DPR. It was a CMAR project but still felt very integrated; we shared a workspace with the architect, owner, engineers, and trade partners. Being part of a true team like that, crafting a plan, then executing it: that's what I enjoy most about design-build. It's where our industry is headed. It's also why I'm currently working toward my DBIA certification.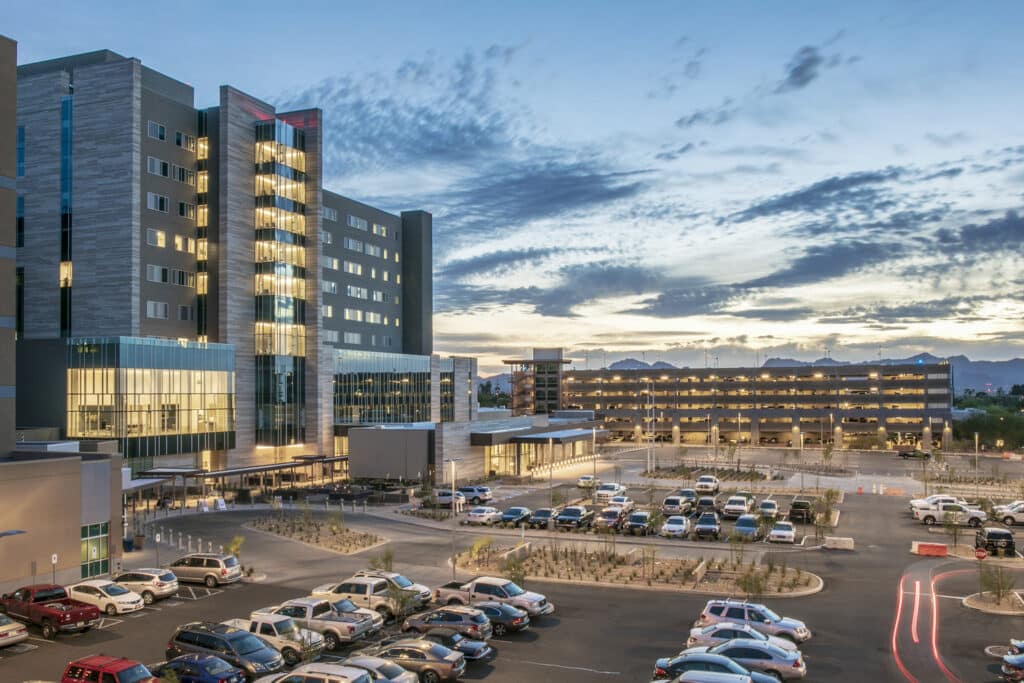 For the past two years, i.e., the entirety of this pandemic, you've worked as project manager of the Tucson Convention Center Capital Improvements Project. With completion set for April, what are some takeaways from this project, Covid-related or otherwise?
I think the whole team here has learned, first of all, how to do the most with whatever we're given. You can set strict protocols and plan a month, two months in advance, only to have a trade partner call and say, "Hey, the whole crew came down with Covid. We can't make it this week." So you're always adjusting, you're always helping others around you wherever possible, and they return the favor when you need it. I've been fortunate to have some amazing people on this job, and they've stepped up in a lot of ways. The other part is communication. We're always communicating things in advance, even erring on the side of over-communicating, to make sure we stay on top of things.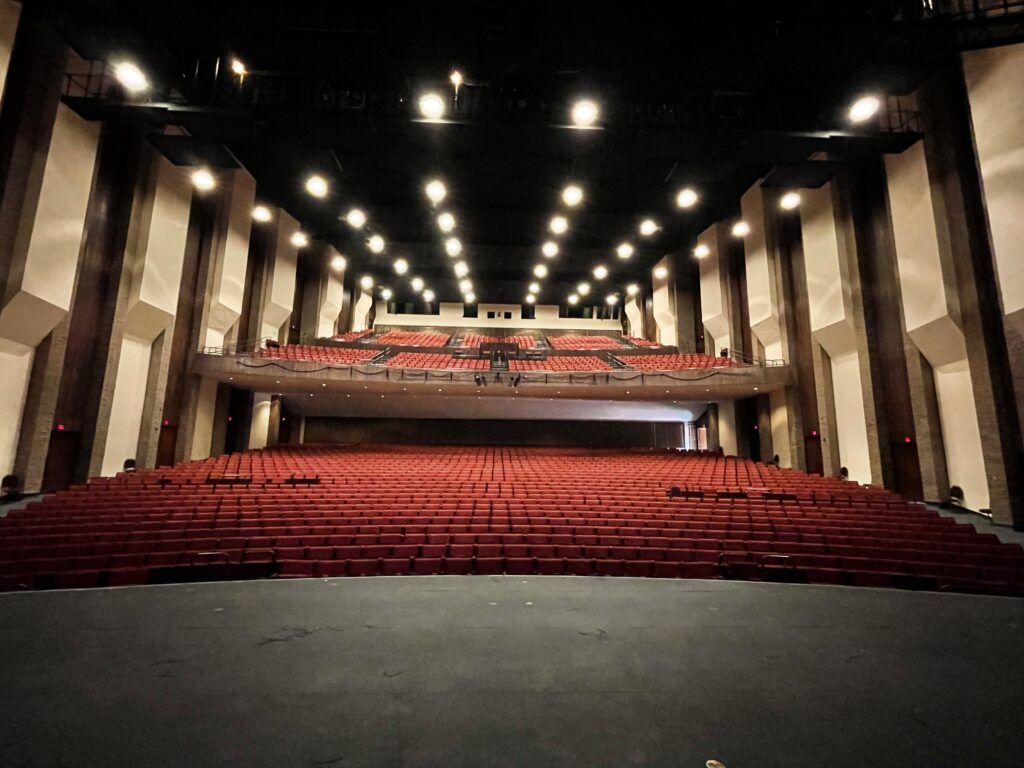 There's a mentoring aspect to your work, and you also mentor others outside of normal job duties. For you, though, who are some of your mentors? And what advice of theirs has stuck with you?
I have several, starting with my dad. At Sundt, definitely Ian McDowell and Dave Ollanik. And then through my involvement with Tucson's Emerging Leaders Council, Howard Stewart and Rob Assenmacher, who are local industry veterans. All have been amazing teachers and sounding boards. I think some of the best advice I've gotten was on applying to my MBA program, but it pertains to a lot of areas: Don't be afraid to take on new challenges.
Even if I'm not the perfect candidate who checks every box, I can learn; I can fail and recover, and grow. But if I never try, I'll never know where it could take me. Construction demands that of you—if you're doing it right, you're always trying to build something bigger or better. You have to live outside your comfort zone.
What trends do you see affecting the industry moving forward (2022 or beyond), and where does Sundt's Building Group fit into that picture?
The migration to Sun Belt states over the past decade is something we've benefited from greatly. The pandemic has only accelerated this trend. Cities like Tucson are looking to revitalize and densify their downtowns, which means upping the supply of multifamily housing. Also, as a state, we've seen a big resurgence in demand for senior living projects.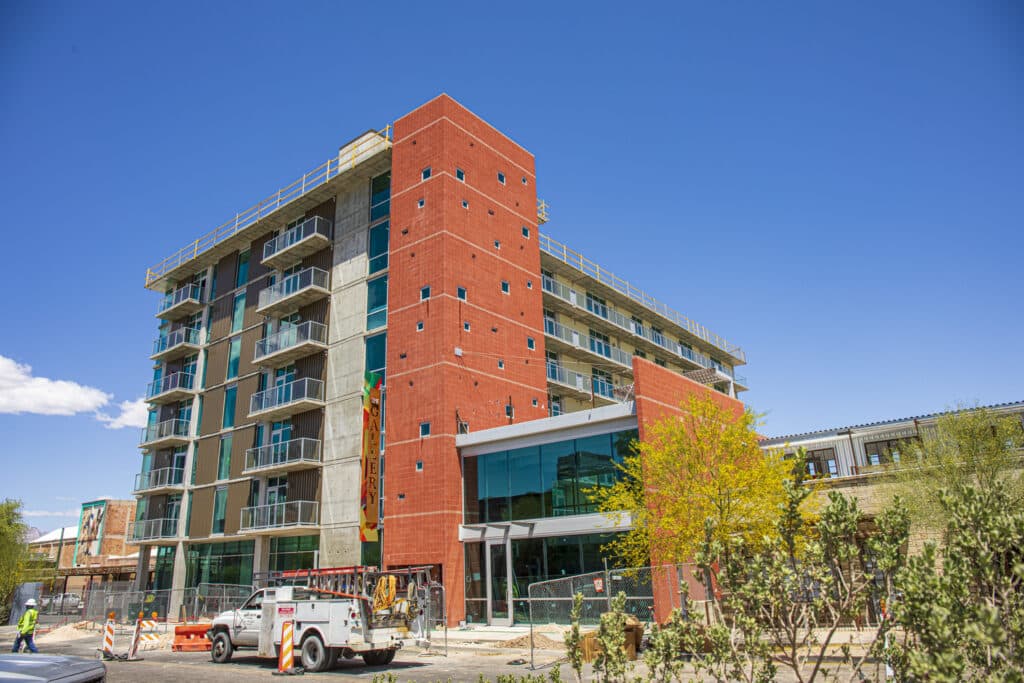 In the same way people are seeking warmer climates and lower cost of living, companies are moving to more business-friendly areas with the right infrastructure and skilled workforce. The opportunities we're seeing in markets like data centers and advanced manufacturing are huge. Sundt is growing in these markets because of our cross-market experience, our skilled trade networks, and our ability to self-perform and meet tight schedules. And, honestly, because our people aren't afraid of a challenge.