While herculean feats of concrete and steel make some construction projects interesting, it was meticulous attention to details that honor El Paso's past. This kind of detail makes the recently completed work at the Housing Authority of the City of El Paso's Tays North community so unique.
"When you're out driving with your family and you pass a new construction project you worked on, you say, 'I worked on that,'" said Project Manager Luis Licon. "But when you drive by this one, you have to start with El Paso's history."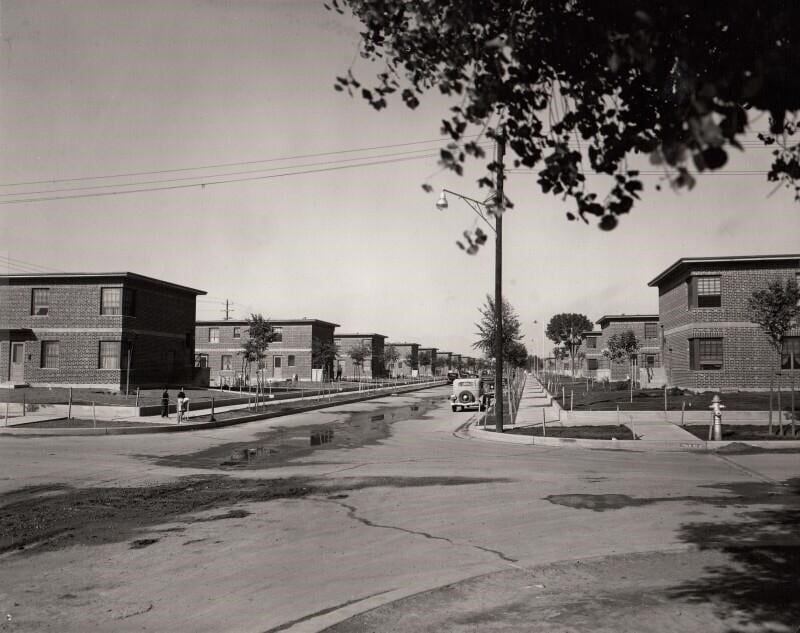 Dating back to 1939, the building that serves as the Tays North community center was originally designed by famed El Paso architect Trost & Trost. The building is even listed on the National Register of Historic Places.
Beyond its vaunted architect and federal designation, it was the community center's incredible detail and craftsmanship that got Project Superintendent Mike Dominguez excited. He sought to save some of those details from an unlikely enemy: paint.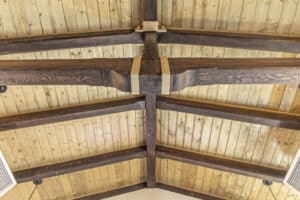 Layers of paint from over the decades had covered up original stonework around the building's entrance and original old-growth exposed pine timbers. And they might have been covered up again had Dominguez not seen their potential.
"History is here," he said. "We helped keep history alive."
Working with HACEP and the architect, Dominguez and Licon formulated a plan to restore both features and let their beauty shine again.
"We started sanding the timbers and it took a while," Dominguez said. "There were three or four coats of old paint. When we saw how good it was, we looked at each other and said, 'We've got to save this.'" The pine timbers were then stained, and today, the beams are a focal point for the cathedral ceiling of the community center.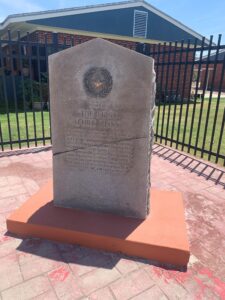 Sundt crews also helped to restore and relocate a rare granite historical marker placed at the location during the Texas centennial in 1936. The marker notes the site's history; federal troops were housed at this location in 1849, and it was used by Confederate troops as a supply depot in 1862.
The HACEP communities fulfill an important need in El Paso by providing safe and affordable housing, mostly for the elderly, individuals with disabilities and young families.
The renovated apartments of Tays North offer beautiful new homes with energy efficient features to these individuals and families. New amenities for the residents include a shaded playground, basketball court, bicycle racks and two new gathering spaces for activities and parties.
While returning this piece of El Paso history to its former glory is important, it's second to the impact Sundt had on the 200 families who call Tays North home.
"This is the nucleus of the project," Licon said. "The sense of community pride makes this work worth it."