IRVINE, Calif. (June 9, 2021) – Sundt Construction, Inc., has added Tara Wallace as a proposal specialist to its Irvine office.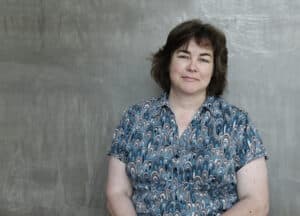 "We're excited to welcome Tara to our team," said Proposal Manager Dustin Hicks. "She brings extensive knowledge of different construction markets and knows how to best support our business development teams and has made a seamless transition to promoting Sundt's capabilities."
Wallace brings 20 years of marketing experience to her new role. Before joining Sundt she served as a senior marketing manager for an architecture firm, where she supported the firm's higher education practice and its 230% growth over five years. She also has experience leading project pursuits, conducting market expansion research, and developing strategies for key client targets in the education, civic and healthcare sectors. Wallace earned an MBA and her bachelor's degree in marketing from the University of Phoenix.
Sundt has been improving Southern California's infrastructure and communities for over 70 years. The company builds a diverse range of projects across the state from its offices in Irvine, San Diego and Sacramento. The company recently broke ground on a student housing complex at CSU Fullerton and a language arts complex at Golden West College in Huntington Beach, Calif.
About Sundt
Sundt Construction, Inc. (www.sundt.com) is one of the country's largest and most respected general contractors. The 131-year-old firm specializes in transportation, industrial, building, concrete and renewable power work and is owned entirely by its approximately 2,000-plus employees. Sundt is distinguished by its diverse capabilities and experience, unique employee-ownership culture and depth of self-perform expertise in nine major trades. Much of Sundt's workforce is comprised of skilled craft professionals who, together with the company's administrative employees, enable Sundt to fulfill its mission to be the most skilled builder in America. Sundt has 11 offices throughout California, Arizona, Texas and Utah and is currently ranked the country's 52nd largest construction company by ENR, the industry's principal trade magazine.
###
Media Contact:
Kimberley Hoidal
Sundt Construction, Inc.
480.293.3001 (office)
520.282.3018 (mobile)
kahoidal@sundt.com