The Sundt Foundation was created in 1999 for Sundt employee-owners to give back to the places where they live and work. Since then, its ripple effect has grown larger than we ever thought possible. Every dollar that our workforce—both craft and admin—donates is matched by the company and then distributed to nonprofits in our communities. Local committees of employee-owners decide which organizations to fund in each giving area, ensuring the money goes to causes with the most need and greatest impact.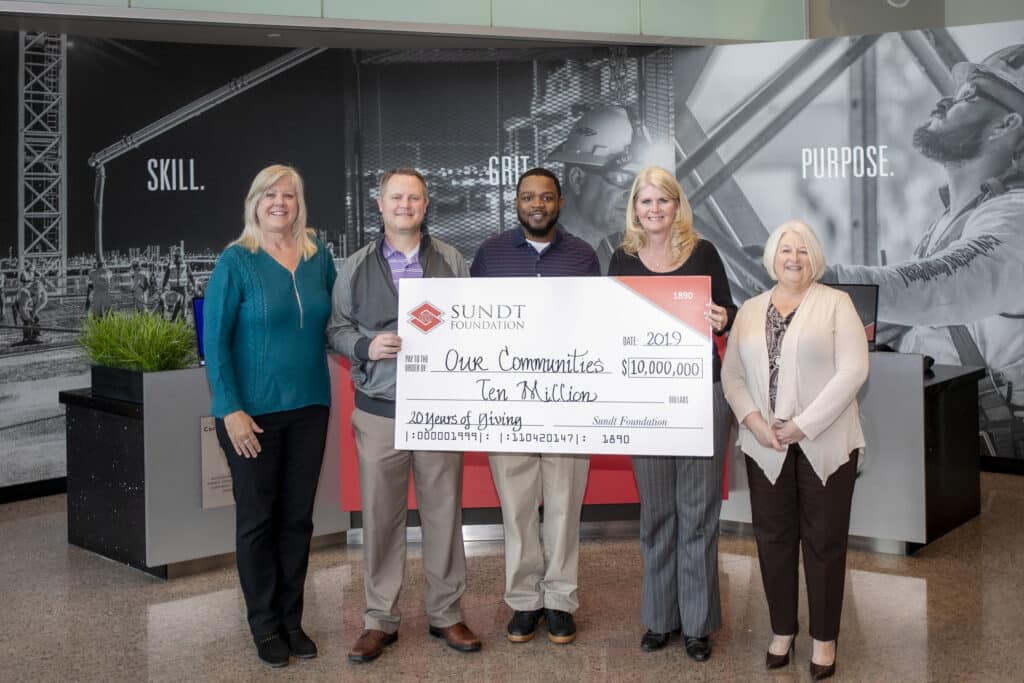 At the beginning of 2019, the Sundt Foundation had awarded just over $9.2 million in total grants to nonprofits across the country. For the 20th anniversary, foundation leadership decided to turn things up a notch: they issued a challenge to employee-owners to step up their giving. The goal? To reach $10 million by the end of the calendar year. As we near the finish of 2019, we're happy to say: we did it!
Reaching this goal, however, is just one highlight in a very eventful and uplifting year. The foundation raised money from payroll contributions as well as one-time donations, including over $130,000 with just one event, the Shave It or Save It fundraiser in May. The immense generosity of our workforce, along with family, friends, subcontractors, sponsors, and vendors made this possible. In the past year, we were able to support hundreds of nonprofits across California, Arizona, Utah and Texas via quarterly grant disbursements.
Most of these funds have been used to help children in need, often those living in poverty who don't have access to adequate food, clothing, medical care, school supplies or legal services. Foundation support also helps veterans transition back to civilian life, feeds low-income families, comforts the sick and injured, provides relief after natural disasters and much more. "At Sundt, we're part of a culture that values giving back 365 days a year," said Sundt Foundation President Stefanie Teller. "We owe a huge debt of gratitude to our Sundt Foundation members and everyone else who has given their time and resources over the past two decades. None of this would have been possible without your help."
Recipients of Sundt Foundation grants are located primarily in the metropolitan areas of Tucson and Phoenix, Arizona; Irvine, Sacramento and San Diego, California; El Paso, Fort Worth and San Antonio, Texas, and Salt Lake City, Utah. Certified 501(c)(3) organizations helping people and families in these communities can apply for grants each quarter.