When the Brichta Early Learning Center needed a new playground, parents came together to help raise the necessary funds. They were able to purchase new equipment but didn't have enough left in their budget to cover installation. Luckily, one of these parents was former employee-owner David Vasquez, who called Sundt's Tucson office to ask for help.
"When David called, I told him we'd be more than happy to build the playground," said Sundt Regional Director Ian McDowell. "At Sundt, when we talk about creating prosperity for communities, we mean it, whether that's building structures that allow communities to flourish or volunteering our time for smaller projects that improve kids' quality of life."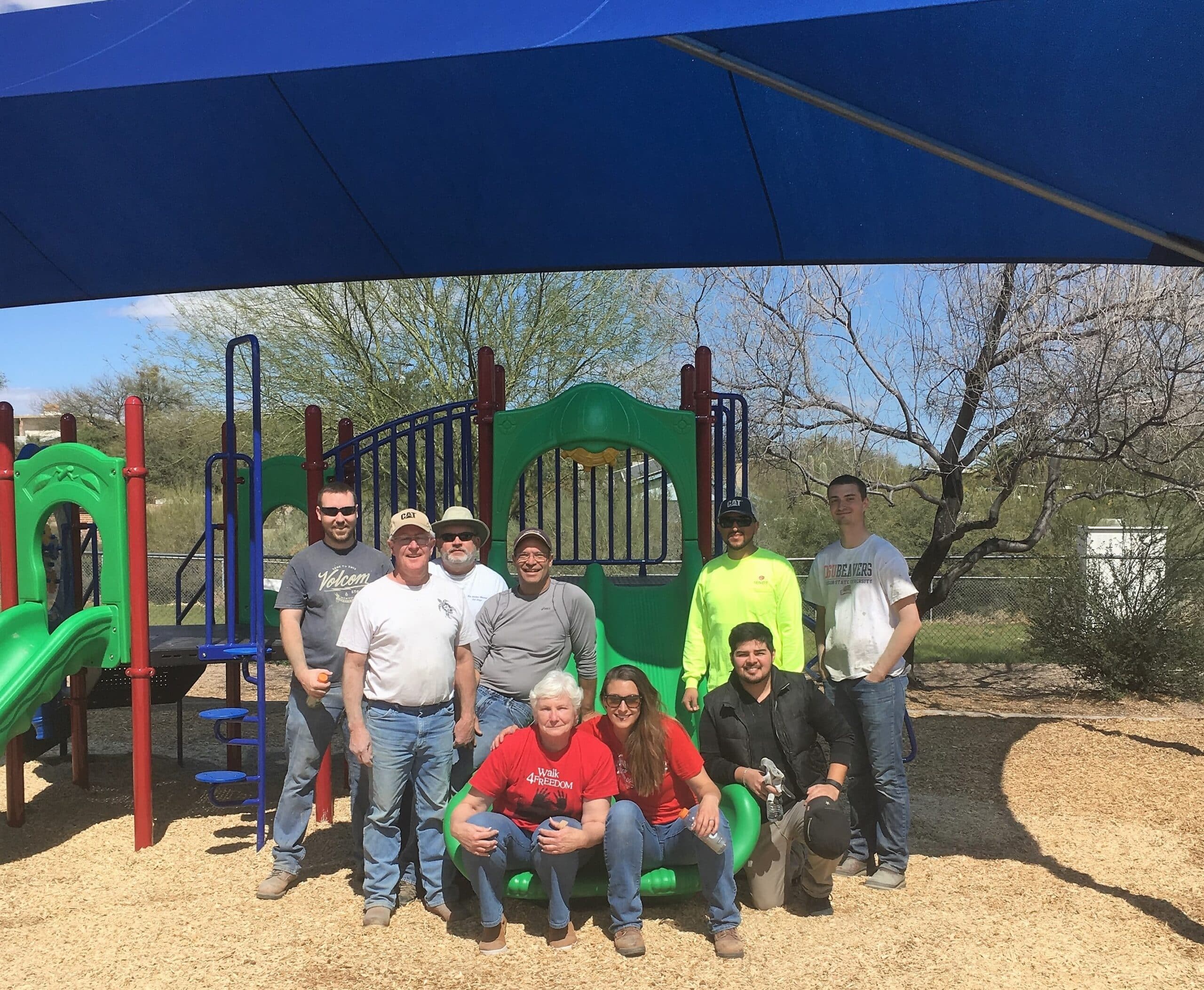 A group of 12 Sundt employee-owner volunteers, along with a few spouses, gave up their weekend to build the new playground. The work included drilling and filling 23 concrete footings to anchor the equipment to the ground. "They were just like worker ants," said Brichta Center Director Bonnie Demorotski, describing Sundt's volunteers. "It came together beautifully, and we're so grateful that our kids now have a safe and age-appropriate space to play."
Open since July 2014, the Brichta Early Learning Center provides infant care, early learning and childcare in newly remodeled and refurnished rooms in the former Brichta Elementary School located on Tucson's west side. Owned and operated by Tucson Unified School District, the center offers family-friendly hours, affordable tuition, meals, and research-based curriculum.