Over 50 years ago, while working to put himself through his final year of college, Guy Weinzapfel was awarded a Sundt Scholarship. At the time, Sundt presented a one-year full-tuition scholarship to a fifth-year student at the University of Arizona CAPLA (College of Architecture, Planning and Landscape Architecture) who was self-supporting. For Guy, the scholarship made a huge impact. "It might have been around $250," he said, "but back then that was a lot of money, and it let me concentrate on what was essentially my capstone."
As a student, Guy was spending countless hours a week in a Safeway—not bagging groceries, but learning to plan, design and construct buildings. A lesser known fact of Tucson history is that from 1958 to 1965 the CAPLA's design studios were located in a former Safeway grocery store on Park Avenue, a block southwest of the college's current location.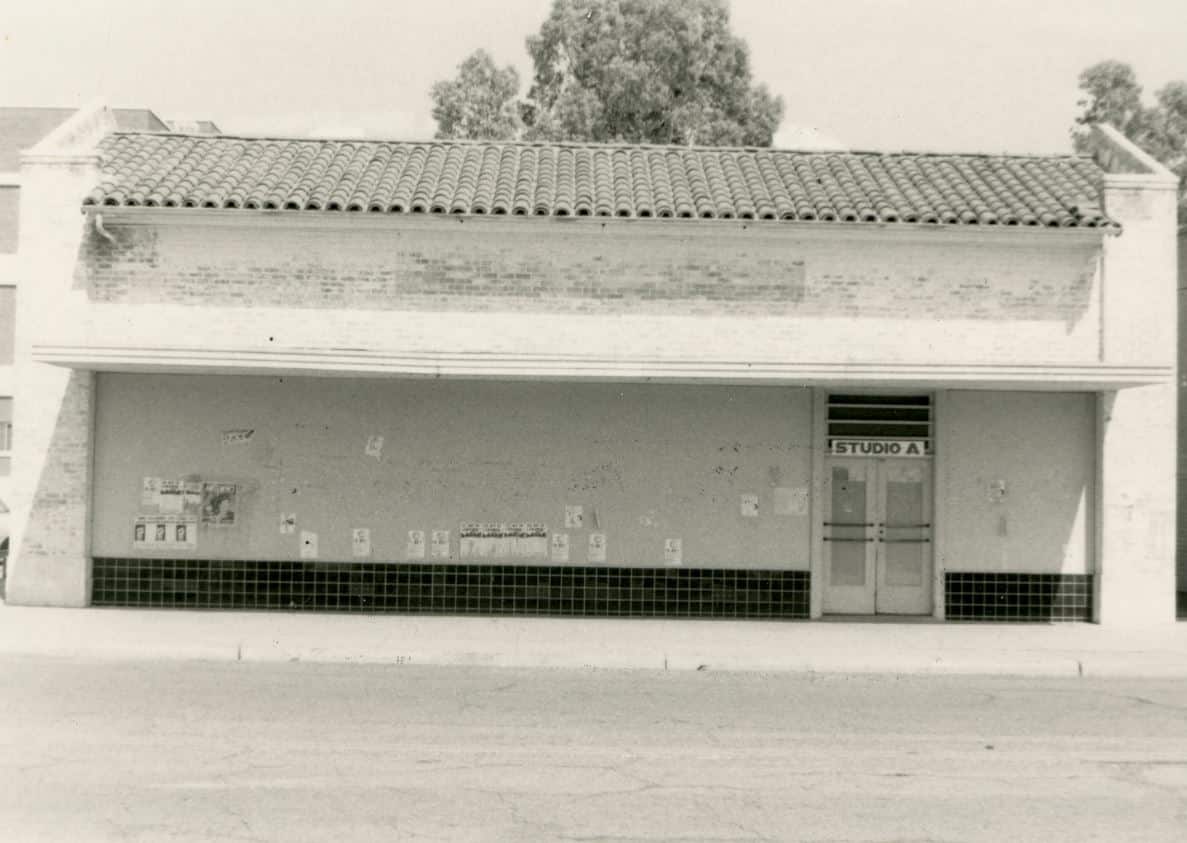 The "Safeway Group" eventually came together as a tight-knit network of alumni. Having reaped many benefits from their careers in architecture, they wanted to pay it forward to future students. In 2010, the alumni came together under Guy's leadership to create the Safeway Studios Alumni Scholarship—though Guy credits the idea to his wife, Jane, who herself is an architecture alumna of CAPLA and was part of the first class to graduate women in 1966. Modeled on the Sundt Scholarship of years past, the Alumni scholarship is awarded to a fifth-year student working to put him or herself through the most challenging year of an already very challenging program.
With their endowment close to reaching its target of $250,000, and the 2018 fall semester approaching, Guy reached out to Sundt Project Director Dave Ollanik for a donation. "When Guy approached me," said Dave, "and I heard his story about the legacy of Sundt's scholarship activities at the U of A and how it had impacted him over his 50-year career, we were excited to become the capstone of the newly formed Safeway Studios Alumni Scholarship." Sundt contributed the last portion of the endowment, allowing the group to reach their goal and award a scholarship for the 2018-19 academic year.
The first recipient of the Alumni scholarship is CAPLA fifth-year student Ben Stewart, who just began his final semester in the program. "The scholarship has changed the course of my last year," Ben said, "by increasing the time I have available to focus on my capstone, to more thoughtfully consider all that I learned during my internship this past summer and incorporate this into my final project, and time to mentor and support younger students, all without having to work an outside job. I'm extremely grateful to be the recipient of this scholarship."
Reflecting on the team effort behind the scholarship, Guy was proud of his group: "To know the impact this will have on current and future students, it just really puffs up everyone's chest. All of the Safeway Studios alumni gave, every single one of us. And it just further cements the bond that we've had since the beginning." For Sundt's part, we're glad to contribute and continue the tradition of giving back to our industry and our community.