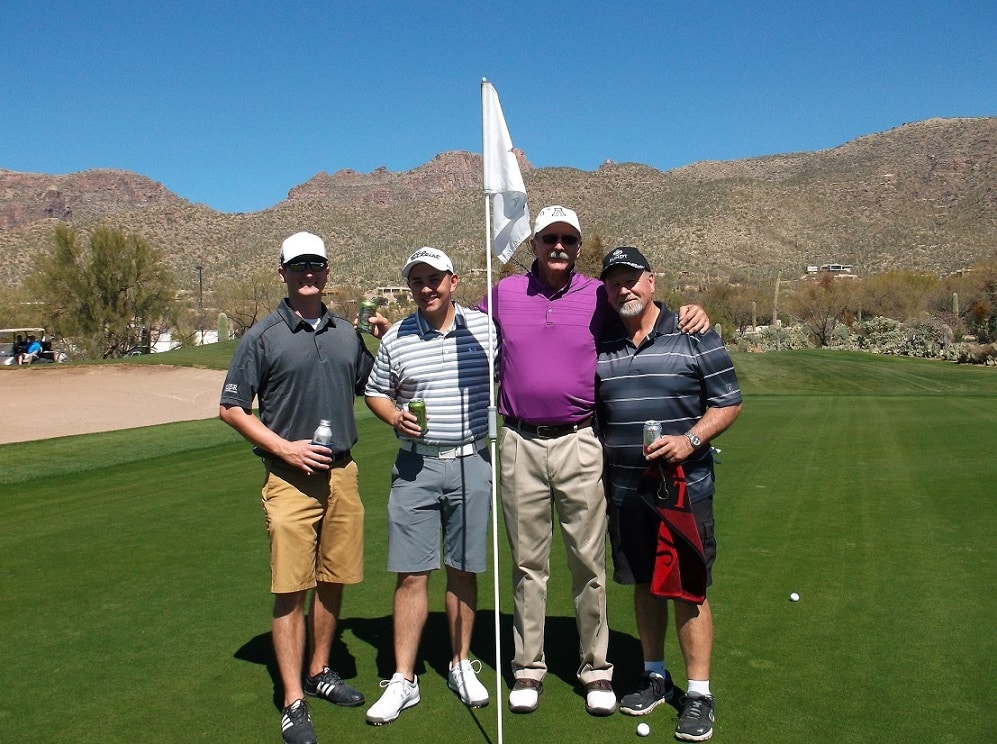 Sundt employee-owners, subcontractors and partners showed their generosity once again by supporting the Mike Gaines Golf Tournament in Tucson.
The event, held March 10 at Arizona National Golf Club, raised $18,500 to assist the Muscular Dystrophy Association's research into ALS. Mike was a longtime Sundt employee-owner who died in 2002 from ALS complications. The golf tournaments, held in several locations across the country where Sundt does business, started in Tucson in 2001 and have brought in more than $1.7 million.
Members of the joint venture team working at Banner-University Medical Center in Tucson won the event. The team included Mason Mellema, Mike Miller, Kevin Moore and Mark Ostrand. Mike took the long-drive competition and Kevin won more than $500 in the 50-50 raffle and donated his share to the MDA.
The next Mike Gaines event is March 31 at The Legacy Golf Club in Phoenix. Click here for more information.