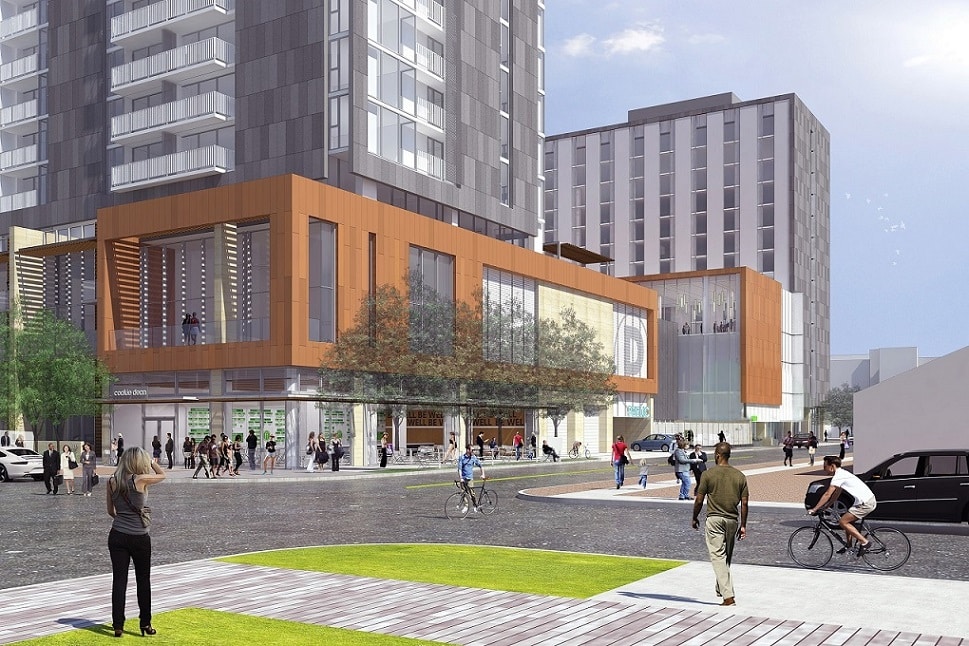 Sundt is transforming a parking lot into a 407-unit residential and retail mixed-use development in Tempe, Arizona. The project will cover a city block near the Arizona State University campus.
"This project will add a vibrant community within walking distance of Tempe's thriving downtown," Sundt Vice President and Regional Director Marty Hedlund said. "This is an exciting new development for our city."
The yet-to-be-named project, previously known as University Square, will feature a cascading design with shorter portions of the building facing University Drive and 7th Street and taller elements located mid-block. The first tower will be 20 stories and the second will be 12 with primarily studio, one- and two-bedroom apartments. The second tower will face 7th Street with 22 walk-up city homes and flats wrapping the first four stories. The project also includes more than 31,000 square feet of retail and restaurant space.
Residents will enjoy top-of-the-line amenities including a shared fifth-floor deck with resort-style swimming pool, barbecue grilling area and outdoor lounges with cabanas and fire pits. There will also be a state-of-the-art fitness center, dog walk and a bike workroom with storage for more than 450 bikes.