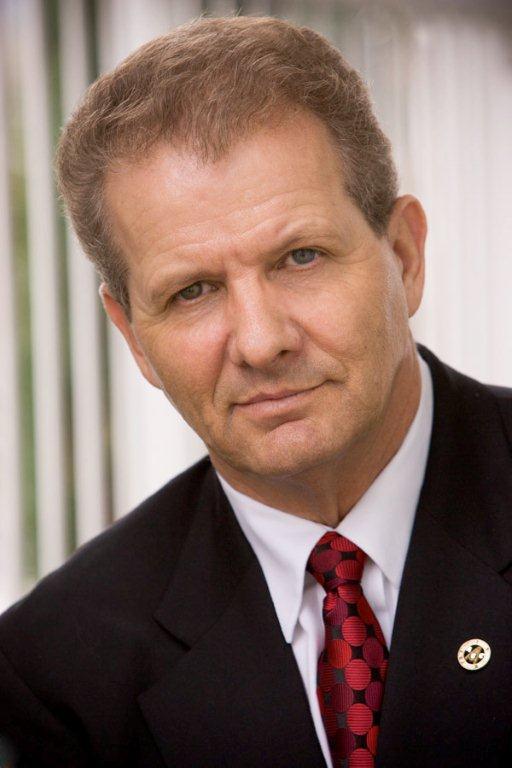 Sundt Area Manager Ted Aadland has more than 40 years of heavy highway experience. He has supervised more than 200 multifaceted transportation improvement projects, with experience including freight rail and highway bridges.
n 2010, Ted was elected by his peers to serve as president of the Associated General Contractors of America. His dedication to the industry is reflected in his continuous participation with the Associated General Contractors, both locally in Oregon and nationally. He has served as president of the Oregon-Columbia Chapter of the AGC and sat on numerous committees, including as co-chair for the group that developed the formal constructability review for the Oregon Department of Transportation.
As a Sundt employee-owner, he recently played a key role in the replacement of Sellwood Bridge, a 2,000-foot-long structure over the Willamette River in Portland, Oregon.
What is it about bridge work that appeals to you?
The type of bridge that gets my juices flowing are ones that are over water or deep canyons. I like the challenge of building a structure that makes you think and plan and plan and plan.
How is it determined that a bridge needs to be replaced rather than repaired?
Bridges are evaluated by a department of transportation engineering team every two years. They are given a rating from one (the lowest) to 100. Sellwood Bridge had a rating of two. It was undersized for traffic loads, the sidewalk was only 3 feet wide, carrying both bike and pedestrian traffic. So it was dangerous. It needed to be replaced. The cost of repair up to today's standards on a 92-year-old structure made no sense. Bridges have a lifespan that can be extended with good maintenance. However, agencies have to look at future needs and capacity when the decision is made to replace or repair. The biggest decision-breaker is infrastructure funding.
What's the importance of having a healthy infrastructure?
If you travel anywhere in the world, you will see population centers are built around port cities. Here in the United States, because of our transportation system, we can manufacture hundreds of miles from our port cities and very economically transport those goods to transportation centers. Our highways allow commerce to move at pennies per mile and thus manufacturing can be done in small towns across the country. Our infrastructure is the reason we are the strongest nation in the world.
How badly does the industry need more skilled workers?
For a long time, we have known that when baby boomers retire, our industry would face a serious lack of skilled craft workers. The recession that we have gone through from 2007 until 2015 caused us to lose a generation of workers. Because of the scarcity of work, we were not able to bring in and train apprentices and many of our craft workers left the industry for jobs that provided steady income for their families. For years our public school counselors have guided students away from the crafts and steered them toward college. Today, we have the best educated baristas in the world. Everyone I talk to is looking for trained craft workers, both union and open shop.
How important is Sundt's Center for Craft Excellence in the development of craft talent?
It is vital that we as a company and we as an industry put more time and money into craft training. There are Americans who need and want jobs. We know there is high unemployment among minorities plus there is an epidemic of homelessness. Individuals who want a job should have a great opportunity to be trained and move into well-paying jobs. Sundt's future is tied to having the best craft workers available. We need to train and assure our craft workers that their future is with Sundt.