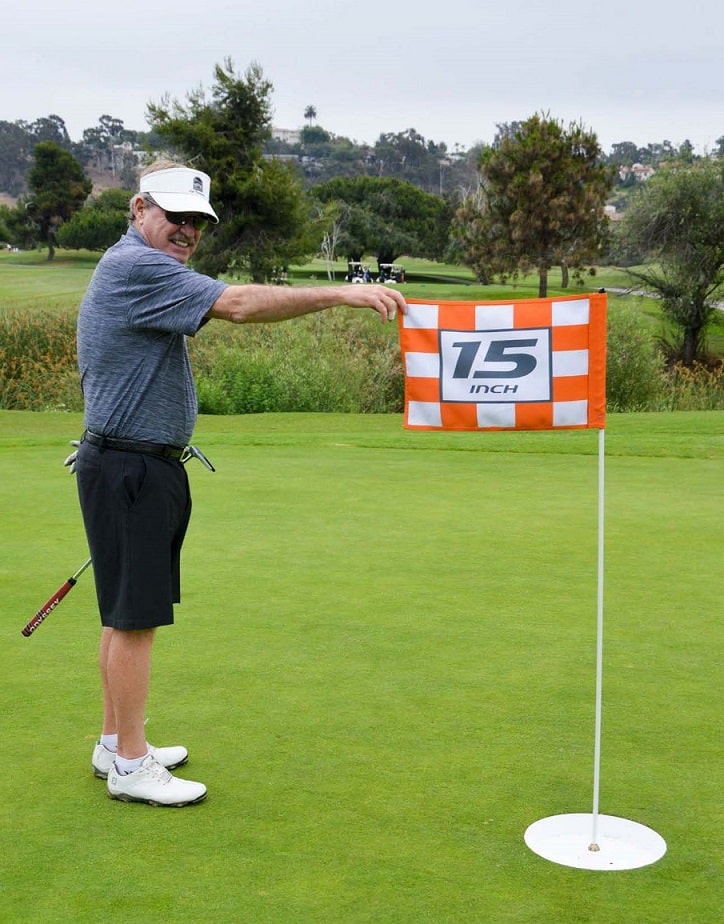 Another large field of golfers helped Sundt raise $33,500 to battle ALS, commonly known as Lou Gehrig's Disease, during the Mike Gaines tournament in San Diego.
More than 100 of our employee-owners and subcontractors turned out at the Riverwalk Golf Club to participate in the event. The tournament is one of five the company hosts, along with a skeet-shooting competition, to benefit the Muscular Dystrophy Association. The next golf tournament is Oct. 21 in San Antonio.
Mike was a dedicated employee-owner for two decades before passing away from ALS complications.
The first Mike Gaines golf tournament was held in May 2001 in Tucson. Our golf and skeet shooting events have combined to raise more than $1.7 million to help the MDA's fight against the deadly disease. This year's four events have raised $141,500.