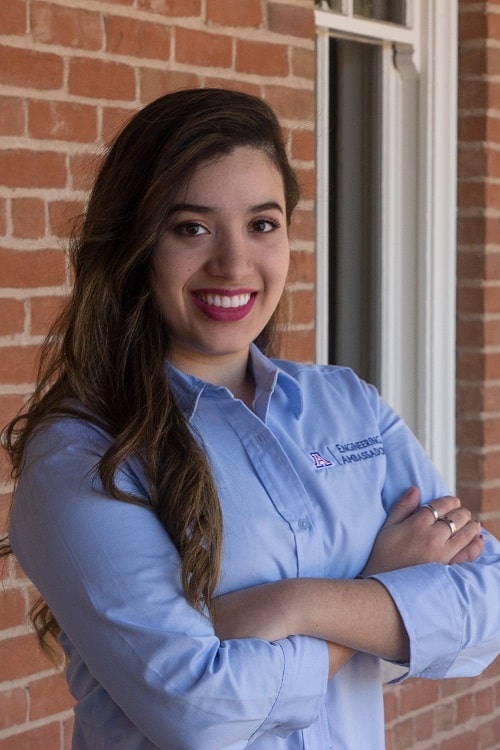 Project: I-10/Ina Road Traffic Interchange in Tucson
Year: Senior
Major: Civil Engineering
School: University of Arizona
Anticipated Graduation Date: Fall 2017
Why did you decide on Sundt for your summer internship?
Sundt stood out to me from all the other companies I was interviewing with because it put an emphasis on high standards. I knew that being able to work for a company like this would be both a challenge and a reward. A challenge because I strive to better myself every day to produce the quality of work that is generated at Sundt and a reward because after this internship, I knew I would learn invaluable experience from on-site field and office work in my area of interest. This experience would truly help me become among the best in the industry upon graduation.
Another reason I chose Sundt is the impact it is making in my community. It has done several projects around and at the University of Arizona, and has donated a lot of the safety equipment I use on a daily basis for my classes. The impact that Sundt has on my life has inspired me to want to become a part of something that helps the community where I live. It has set the bar high and with the help of my mentors and Sundt team I know I will be adequately prepared to better my community for myself and future generations.
What does a typical day look like for you?
Although I have only been interning for a couple of weeks at Sundt, I already feel a part of the team. I am working on the Ina Road project which is set to begin construction in Tucson in early July. While my team and I are in the Tempe office, I am helping tie up last-minute loose ends before we make the move to Tucson. I am involved in obtaining permits, editing and finishing written documents for the owner and other general paperwork needed for completion. When I go into the field in July, I will be in charge of safety and quality control as well as assisting the Project Manager and Field Engineer.
What's your favorite type of cuisine?
Honduran food. My family is from Honduras, and even though they live in Phoenix, I don't get to see them that often. So anytime I get the chance to visit my parents and get a home-cooked meal, my mom prepares a traditional Honduran dish. My favorite is called yucca con chicharron. It has yucca root, chayote squash, ripe plantain, carrots, cilantro and seasoning.
What is a book you have read recently?
"The Great Gatsby" By F. Scott Fitzgerald. He is a terrific author. I wanted to read this after I saw the 2013 film so I could compare the two.
What is your favorite quote or inspirational saying?
"One of the basic rules of the universe is that nothing is perfect. Perfection simply doesn't exist. Without imperfection neither you nor I would exist." – Stephen Hawking
What do you like to do in your free time?
Whenever I have free time I like to spend it with my family and friends. Building quality relationships is very important to me. Whenever I'm not with them I also enjoy painting/drawing with oil pastel, colored pencil and charcoal; playing the piano; and learning to golf.