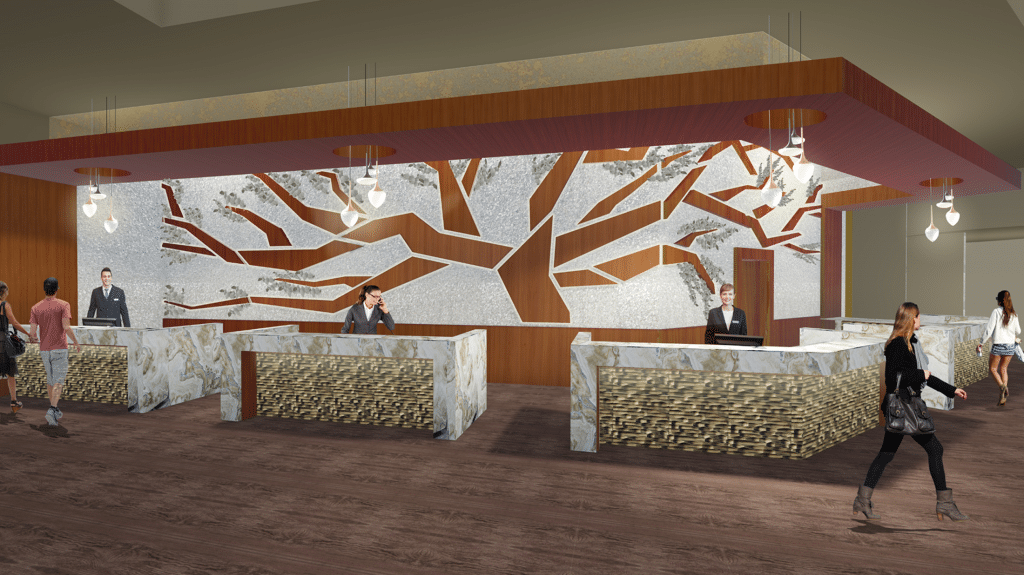 By the time the Harrah's Ak-Chin Casino project gets under way, you can bet Sundt and joint venture partner Yates Construction will have performed extensive work to ensure the project reflects the community's heritage and priorities.
The team has been selected for pre-construction services on a major expansion of the casino and hotel, which is located on the Ak-Chin Indian Reservation near Phoenix. Representatives from both contractors have spent the past several months building a strong relationship with the Ak-Chin membership through community meetings and partnership opportunities.
The project will include a new hotel tower, a new ballroom, expansion of the casino and restaurant facilities along with a new parking garage.
"The community at large is interested in the project," Sundt Project Director Chandra Reilly said. "It's their community dollars being used to build the facility."
A significant result of the extensive outreach was the creation of an art and design committee made up of community members. The group has been instrumental in ensuring the facilities are reflective of the Ak-Chin people and their agricultural heritage.
"They wanted to make sure the facility, from a cultural perspective, reflected something very unique to Ak-Chin," Chandra said. "While they are connected to other O'odham communities, they have their own unique culture."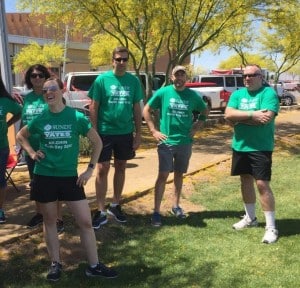 Sundt's history of building Native American casinos goes back more than 20 years to the Fort McDowell Yavapai Nation Indian Reservation in Arizona. Chandra also has extensive experience with similar projects and understands the sensitivities involved in working with a sovereign government.
"We're being invited to work in what amounts to another country," she said. "We're respectful that this is their land."
Public outreach began last November when the team held the first of four meetings with tribal members, starting with the group's elders. Those dozens of men and women are "the heart and soul of the community," Chandra said.
After receiving the elders' feedback, the team held a public meeting that was attended by around 75 people. Once completed, the results of that session were taken back to the elders before going to the public again.
"Much of the feedback involved making the facility accessible and appealing to the broad demographic Harrah's attracts," Chandra said.
The joint venture team has been a supportive partner in the community as well.
"We have participated in several events," Chandra said. "We had people run in a relay race on Earth Day. We helped send their preschool to Sea World, sponsored a softball tournament and participated in a golf tournament."