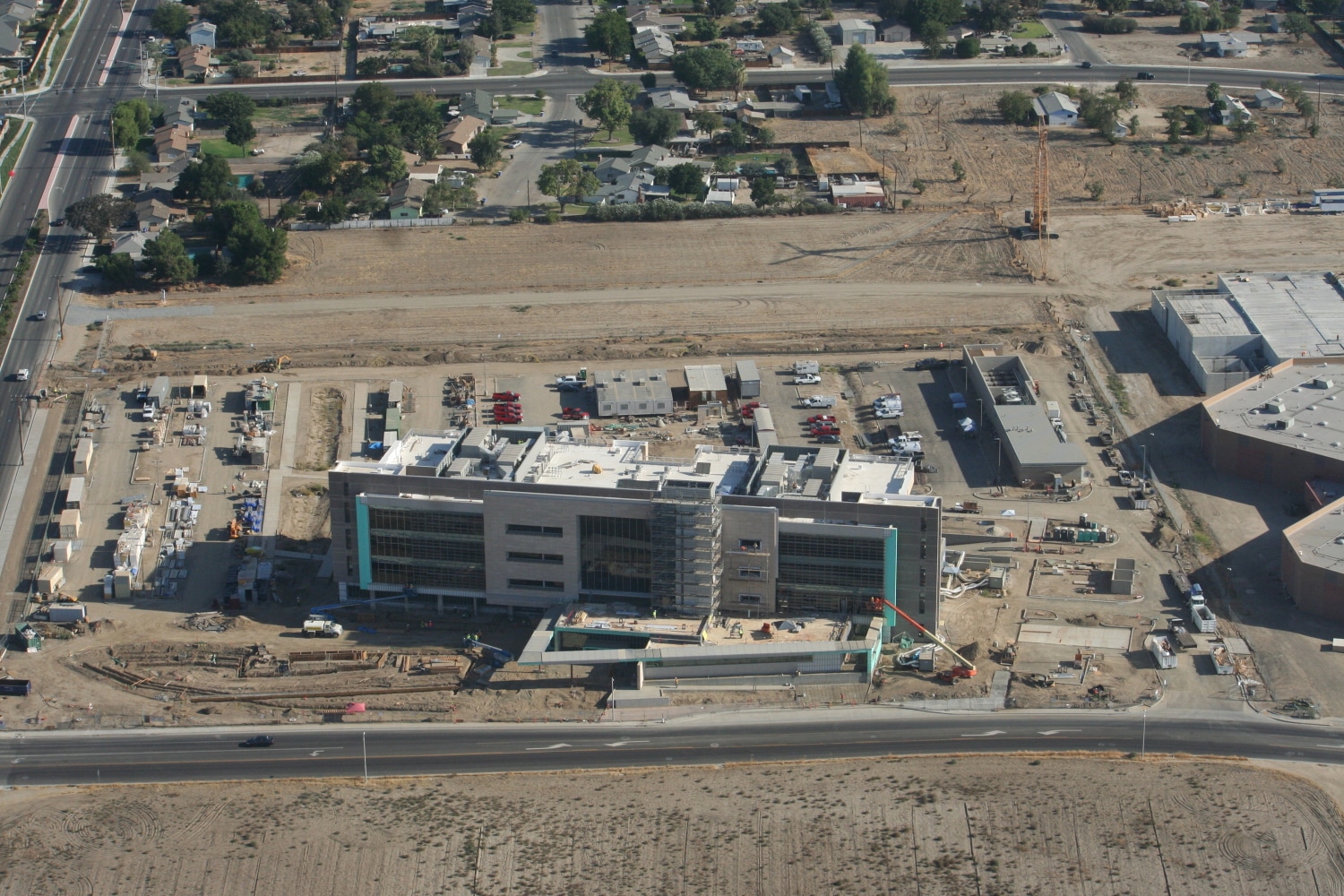 After a celebratory ribbon-cutting earlier this month, a new, modern courthouse in California's Kings County has opened its doors. The Superior Court of Kings County criminal justice facility in Hanford is one of five that Sundt has completed or is working on for the Judicial Council of California.
Our comprehensive preconstruction review included multiple disciplines, construction professionals, courthouse experts and specialty consultants. During the value engineering and life cycle review, we were able to enhance the project by including ice storage tanks for a thermal energy storage system. This value-added item gives the building a system that will provide long-term savings on utilities without increasing project cost.
The 144,600-square-foot building has 10 courtrooms, with another two spaces shelled out for growth, plus a jury assembly room, subterranean parking structure and an underground tunnel that connects to the nearby county jail.
In addition to accommodating criminal, civil, juvenile and family law cases, the new courthouse design includes a self-help center and family court mediation rooms. Security is improved with the incorporation of separate hallways and facilities for the public, court staff and in-custody detainees.