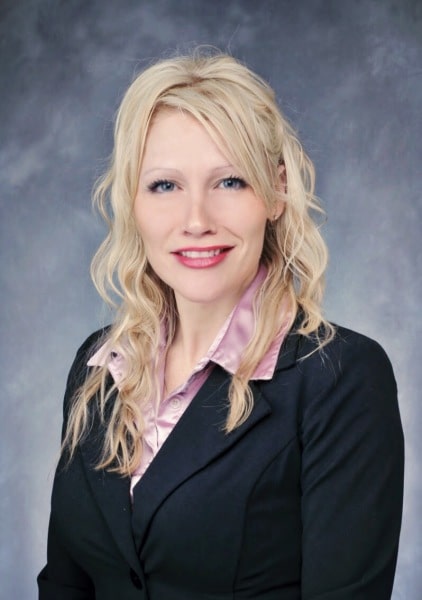 Athena McKee is a Business Development Representative in the Tempe office. Most of her work experience stems from her career in commercial real estate where she focused on sales, client services and marketing. Her brokerage teams concentrated on office, retail and industrial properties.
She also worked for a non-profit organization where she planned and facilitated outreach programs for First Things First, an organization created by Arizona voters to improve the quality of early childhood centers, education, healthcare and family support for children.
She's a loyal Sun Devils fan and has an MBA from Grand Canyon University and an undergraduate degree from Arizona State University.
Get to know Athena a little better by reading the Q&A session we recently conducted with her.
What was it about Sundt that made you want to work here?
My brother starting working with Sundt right out of college. He graduated from Arizona State's Del E. Webb School of Construction with an engineering degree. My brother speaks very highly of Sundt and he sold me on the overall culture, people and employee-ownership platform. I am happy I listened to his brotherly advice to join the Sundt team as I am happy to be here!
What has been the most exciting thing about your job?
It has been exciting for me to meet so many new people. I am enjoying getting to know my team. I have also had the opportunity to meet clients and partners at conferences in Las Vegas and New Orleans. I am also impressed by Building Information Modeling, which was an integral part of a recent pitch presentation. I appreciate how 3D modeling tools help our team anticipate and solve issues before the shovel hits the ground.
What have you learned about the construction industry that surprised you?
I am surprised by the synergy and teamwork involved at all levels for each and every project. From bidding and preconstruction to scheduling and estimating, planning and bidding. And that is just the beginning. There are so many experienced minds at work in construction even before breaking ground. And I especially respect the operations side of things and the builders who make it all happen.
What's the most important characteristic of people in the business development field?
The ability to not only build quality buildings, but to build trust, integrity and purpose for clients. This involves the commitment to foresee and realize win-win situations. Go above and beyond. Create competitive advantages. Add value. Do what you say. Be organized with processes and consistent follow-up to build and foster relationships.
Who has been your most influential mentor and what did that person teach you?
I had the opportunity to work with a successful commercial real estate broker, Mike Marinovich, at CBRE. Mike became a mentor and taught me a lot about balancing career and family life. In fact, he favored prioritizing family over career, which was a new perspective for me. Yet this is an important viewpoint to have in a client services and sales career where your work and networking events frequently blend into your personal time. Mike also taught me how to be myself and let my personable nature shine while maintaining a professional demeanor. I think a lot of "business" people can end up coming across as cold and impersonal. I never wanted to be like that. Mike taught me to honor my friendly, amiable side along with my strong, assertive professional side.
What do you do for fun away from work?
I have the most fun running around with my two sons, Braeden (7) and Ben (4). We like to find new playgrounds and parks throughout the Phoenix Valley and play every sport you can think of. My boys have tons of energy. I get all the exercise I need just trying to keep up with them. We also like to visit different resort pools in the summer. Braeden and I play golf together year-round. I only play at rural courses where I know I will not run into anyone I know because I am a self-taught terrible golfer. Other than that, I like traveling to San Diego and Sedona on weekends.
Where do you like to travel?
I love going to San Diego as much as possible during the summer. My brother lives there and my boys and I are huge beach fans. I also like visiting my parents in Northern Arizona at least once a month. It's a beautiful area with rolling green hills and vineyards. It has become a weekend retreat for me to get away from the hustle and bustle here in Phoenix.
Is there a quote or saying that summarizes your approach to life?
I like both of these quotes from author and lecturer Marianne Williamson. The first because it reminds me to be cognizant of my own thoughts and cognitive dissonance. It is easy to forget how important our thoughts are, especially self-talk. I am a proponent of examining one's own negative beliefs and faulty assumptions to ensure nothing gets in the way of making ideal, rational decisions based on the information at hand. I like the second quote as well because it is empowering. I live by the philosophy that every individual is powerful and important.
"You may believe that you are responsible for what you do, but not for what you think. The truth is that you are responsible for what you think, because it is only at this level that you can exercise choice. What you do comes from what you think."
"In every community, there is work to be done. In every nation, there are wounds to heal. In every heart, there is the power to do it."