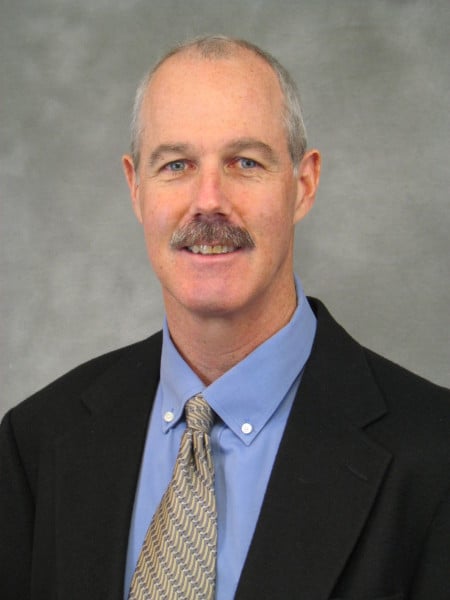 Larry Luke is an Area Manager in Texas. He has more than 25 years of experience in the construction industry, primarily working on large highway and bridge construction projects. He also has served as a Project Engineer, Paving Superintendent, Estimator, Project Manager and Large Project Executive/Area Manager.
His career has taken him to California, Texas, Georgia, Florida, Colorado and Utah. His recent experience as a Large Project Executive/Area Manager has him pursuing alternative delivery design-build and CMGC projects and overseeing those projects through construction. He graduated with a Civil Engineering Degree from Colorado School of Mines.
Larry recently took a little time to answer questions for our "Getting to Know …" series.
What was it about Sundt that attracted you to work here?
Sundt has a long rich history and an excellent reputation in our industry. I think all employees, like myself, want to work for a healthy company, a company that honors their people, is growing but financially stable, competitive winning new work, and is a leader in the industry. Aside from the basic fundamentals of a strong company, I was attracted by the leadership, employee-ownership model, and plans to grow the heavy civil business.
What has been your impression of the company so far?
Very positive. I have seen a company focused on growth, a clear strategy for moving forward, and employee-owners who are engaged in making every project successful. I've met a lot of long-term Sundt employees who help pass on Sundt's culture and history. I have also met a lot of new employees who are bringing new ideas and energy. I see great opportunities for the company and employee-owners, which is great for everyone.
What does your job entail?
My job as an Area Manager involves identifying good projects to pursue, working to obtain new work, building high-performing project teams and overseeing the management of projects through execution.
Which project are you most involved in right now?
I am currently involved in the $158 million I-10 project in El Paso. My initial focus is to ensure the project start-up and construction are on track. My role is to ensure the project is staffed correctly, establish good relationships with the bonding company and Texas Department of Transportation, and ensure our project management team has all the resources and assistance it needs to be successful. In the future, I will be helping grow the Heavy Civil Division, strengthening our presence in Salt Lake City and pursuing work in Utah and Colorado.
What's the most exciting thing about the I-10 project?
The start-up of all large heavy civil projects is exciting in that you are facing many new challenges and success is very dependent on the efforts and decisions made early in the project. The excitement for me comes from putting together a team from diverse backgrounds and experience, and drawing from their individual strengths to accomplish building a complex project. While the scope of work has unique attributes, the real challenge and reward is seeing a team of people working together as a unit, and being part of building a lasting infrastructure.
What do you do for fun away from work?
I live in the mountains of Park City, Utah, and love all the many things to do in the outdoors.  I particularly enjoy hiking, skiing, mountain biking and hunting. I am an avid road cyclist, racing in the Masters Category 3 criterium and road races. Lately, I've also gotten into competitive shooting events with my son.
Cat person or dog person?
Definitely a dog person. Our family includes two border collies, Coco and Raisin. They were born from working cattle dogs on my parents' family ranch. Although, where we currently live, we have to keep them busy hiking and playing fetch.
Where do you like to travel?
After living in the mountains with winter six months a year, I enjoy a spring getaway to any beach with sun, sand and a lounge chair.
Read any good books lately?
I'm reading "The Heart of Everything That Is," which is the story of Red Cloud, a Sioux warrior-statesman. The depiction of his brutal life, but also his cunning strategy and political awareness in the mid-1800s is interesting. I'm also a fan of Jon Krakauer, and his books "Into Thin Air" and "Where Men Win Glory."