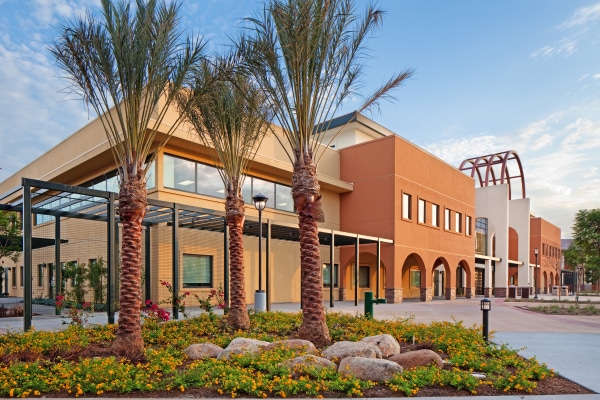 Sundt is pleased to announce that two education construction projects, The Learning Library Resource Center at San Diego Miramar College and combination school Puentes Middle School/Butler Elementary in El Paso, Texas, have recently earned LEED certification.
The U.S. Green Building Council's "Leadership in Energy & Environmental Design" certification recognizes best-in-class building strategies and practices for green building leadership. Environmentally friendly features of the Miramar LLRC include a light-colored exterior that helps reflect the sun's heat to reduce cooling costs, drought-tolerant landscaping, water-saving technologies, the use of local and regional materials, low volatile organic compound-emitting indoor materials and a high-efficiency HVAC system contribute to reducing the building's carbon footprint.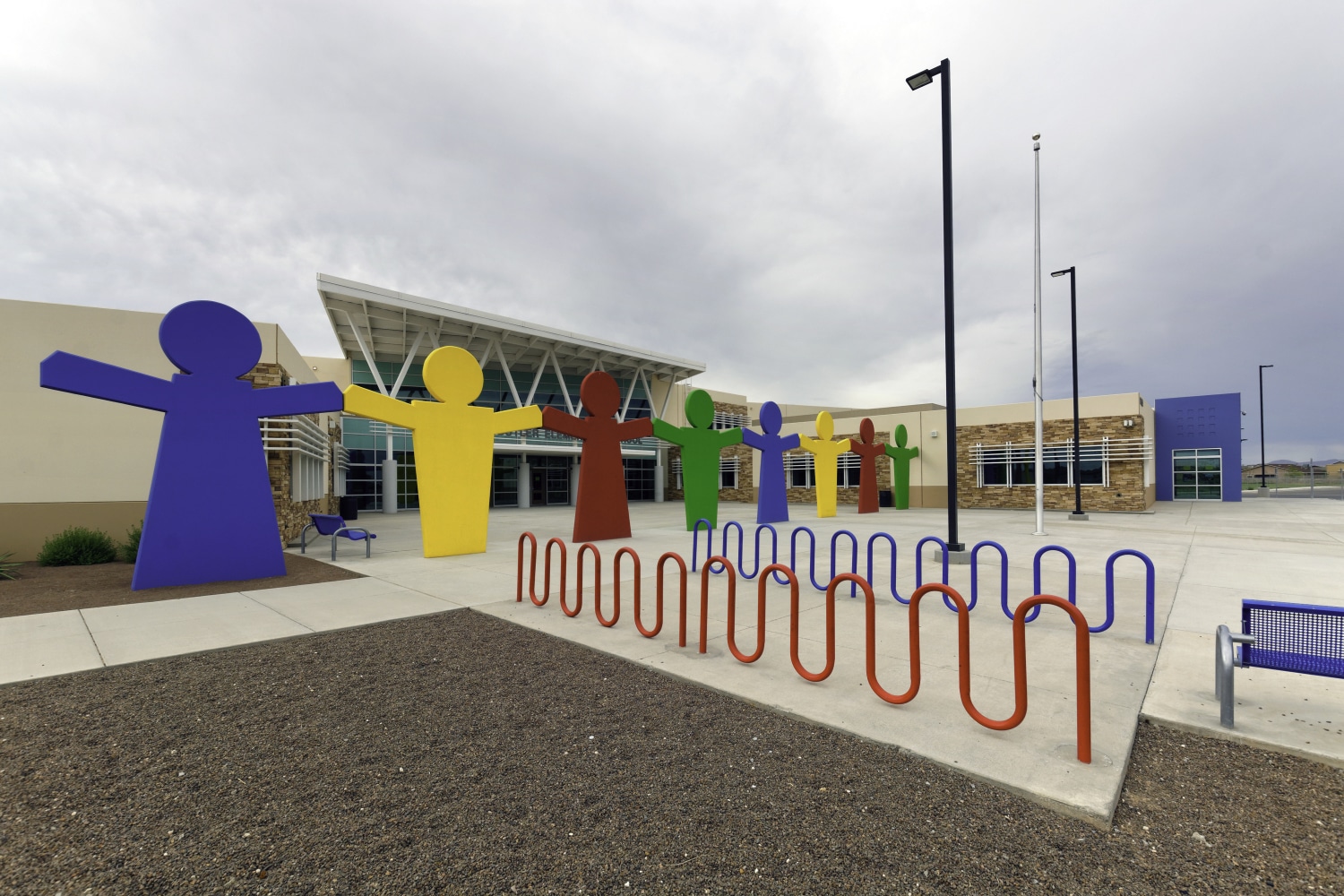 Puentes/Butler is El Paso's first Gold-Certified combination school. The sustainability efforts that earned the school Gold, LEED's second highest certification, include landscaping that incorporates low-water native plants, groves of trees to shade the earth and consume greenhouse gases, photovoltaic and wind power generators and energy efficient lighting that HVAC systems which contributed to the building achieving 23% energy cost savings.
These projects join Sundt's continued work in LEED-certified educational facilities, with other notable projects including University of California, Davis Tercero Student Housing, San Diego State University's Aztec Student Union, Arizona State University Interdisciplinary Science & Technology Building and University of California Merced – Social Science and Management Building.