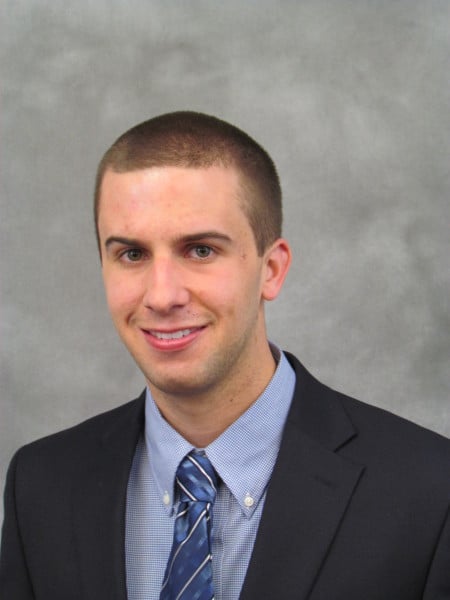 Welcome Brandon Fink! Brandon has joined Sundt as an estimator in our recently opened San José office, where he is part of the San José State University Campus Village II; Henley Hall Institute for Energy Efficiency at the University of California, Santa Barbara; and Ohlone Community College Academic Core project teams. Brandon recently graduated from California State University, Long Beach, where he earned a Bachelor of Science degree in construction engineering management. We recently asked Brandon a few questions to get to know him better:
What drew you to Sundt?
I was drawn to Sundt by its reputation as a leading general contractor not in just one state, but in several states. Sundt invests in training its employees for the future. The company not only gives you an opportunity to move vertically, but also horizontally so that you can acquire new skills and responsibilities.
What does a typical day look like for you?
As a preconstruction estimator, a typical day consists of supporting company efforts to obtain new work, developing relationships with key subcontractors, performing quantity takeoffs to put into our estimate, and participating in the competitive bid process.
What would you be doing in you weren't working in construction?
I would have either gone to school to be a pilot or joined the police academy to become a police officer. Construction has been the only thing I have envisioned for myself, career-wise, since I was a young kid. My passion for the construction industry continues to grow.
What's your favorite type of cuisine?
Asian food – particularly orange chicken
Best book you read recently?
"2 Second Lean" by Paul A. Akers
App you couldn't live without?
The coolest app I have been using lately is Shazam. It's a music app that can identify a song title and artist just by placing your phone next to a speaker while the song is playing.
Favorite inspirational saying?
"The road to success is always under construction."
What do you like to do in your free time?
I am a very social person. I have been an athlete my whole life, so I go to as many sporting events as I can. Pickup games with friends are a great way to build memories filled with laughter. I also go to the gym as much as time will allow.