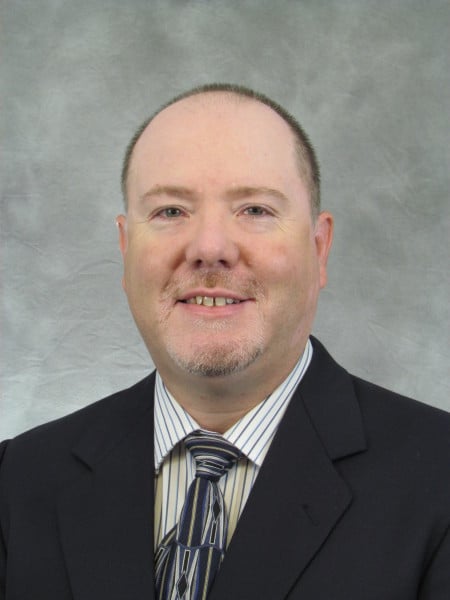 We're pleased to announce that James Pullen has joined Sundt as a senior project manager. James brings more than 20 years of experience in the healthcare construction industry to Sundt. He is responsible for preconstruction, budget development, constructability reviews and schedule analysis and development. He also is in charge of procuring contractors and managing the site operations for each project.
Prior to joining Sundt, James was part of the project teams for Banner Desert Medical Center's renovations and Cardon Children's Medical Center's new hospital (both in Mesa, Ariz.), a patient tower addition at Marian Medical Center in Santa Maria, Calif,. and a new hospital at the University of California, San Diego. He holds a Bachelor of Science degree in construction management from California State University, Fresno.
We recently asked James a few questions to get to know him better:
What drew you to Sundt?
Sundt has a great reputation as a builder and it's an employee-owned company.
What are you currently working on?
The Friendship House at Royal Oaks in Sun City, Ariz. It's a 56-bed memory care facility that will treat residents with Alzheimer's disease and dementia.
Where might you be working if you weren't in the construction industry?
I always thought being a pilot would be a great career.
What's the most interesting movie you've seen recently?
I just saw a movie called Desert Runners. It's about ultra-distance runners who raced hundreds of miles through deserts all over the world in one year. They ran in the Gobi Desert, Sahara Desert, and Antarctica.
Most unusual project you've worked on? 
While I was in the Navy, I worked on a park project at the Submarine Museum in Pearl Harbor, Hawaii.  The site was on the water's edge overlooking Ford Island. We had to remove some WWII-era buildings.  It felt like we were removing a piece of history.
Where would you most like to travel? 
I would like to see the pyramids in Egypt.
How do you like to spend your free time?
Playing golf.
Best advice you ever received?
If you aren't having fun at what you are doing, it's time to leave.
Is there a person who has had a profound influence on you?
My dad has always been a great mentor. He taught me to be self-reliant and work hard every day at everything you do.