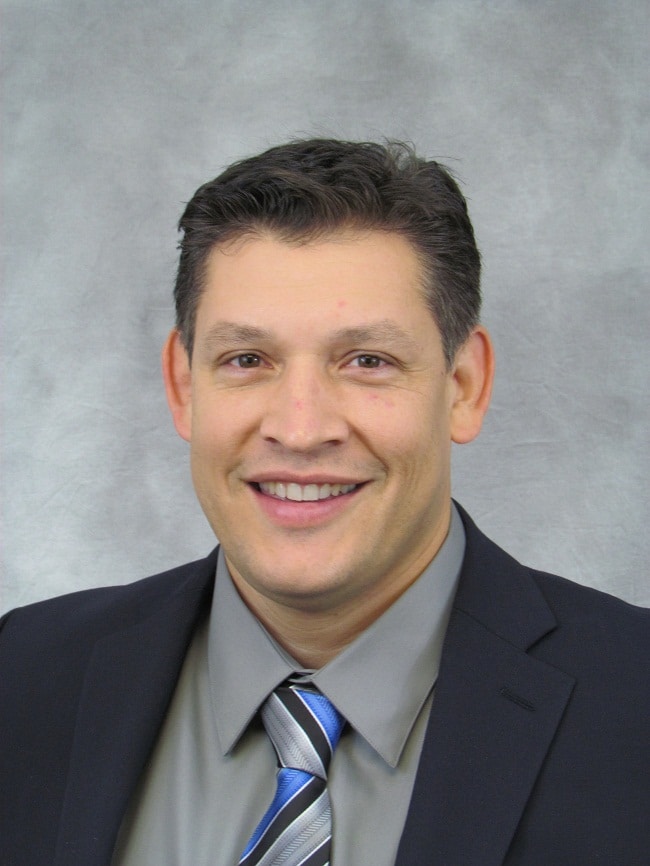 We're pleased to announce that Joseph V. Riccillo has joined Sundt as project director in our El Paso, Texas, office. Joe has more than 15 years of project management experience, and is responsible for overseeing business development, planning, budgets and staffing for Sundt's construction jobs in and around El Paso and Southern New Mexico.
Joe has a Masters of Business Administration and a Bachelor of Science degree in electrical engineering from the University of Texas at El Paso. He also holds the professional designations of Project Management Professional (PMP) from the Project Management Institute and LEED Accredited Professional (LEED AP) from the U.S. Green Building Council.
We recently asked Joe a few questions in order to get to know him better:           
What drew you to Sundt?          
I already had a good job with another contractor, but Sundt provided an even better opportunity for expanding my knowledge base. I remember traveling to the Tempe office for my interview and I felt like a kid in a candy store with Building Information Modeling, parametric estimating and resources for whatever kind of project imaginable. I love learning new things and the people were genuine and honest, which was ultimately what brought me to Sundt.
What are your job responsibilities in your position?
As soon as I get my feet on the ground, I am to provide business development opportunities in El Paso. I am sincerely interested in developing the office here and helping Sundt create yet another positive impact to a community.
What might you be doing if you weren't working in construction?
Teaching construction management? I really had never planned to be in construction, but it is something I really enjoyed after a few years and now can't imagine doing anything else. OK, maybe lying on a beach on Italy's Amalfi Coast!
What's the most interesting book you read recently? 
Through a book club, I recently read "A History of the World in Six Glasses" that was a history of the invention and impact of beer, wine, whiskey, rum, coffee and even Coca Cola.
Most unusual project you ever worked on? 
The most unusual project was the remodel of a hangar and addition of three paint booths for the F-22. The specifications for the paint booths were not written well for the application area. It turned into more of a design-build without knowledge of the specifics of the material that was to be applied. Needless to say, I learned a lot more than I ever wanted to about paint booths!
Where would you most like to travel?
I have traveled to Italy three times, and every time I have the opportunity to travel, I end up back there. It's something about the people, their culture and the beautiful environment that surrounds many of the cities there.
How do you like to spend your free time?
I prefer to spend time with the family, but it seems like the house has taken over.
Best advice you ever received?
It was a quote actually: "Whatever you can do, or dream you can do, begin it. Boldness has genius, power and magic within it."
Is there a person who has had a profound influence on you?
I would have to say my father. He always seemed to say the right things at the right time, give clear reasoning as to consequences (even if it was a "metacarpal reflex," as he phrased it) and never hesitated to stand up for what was right. He could balance these things with an incredible sense of humor and a high level of intelligence.