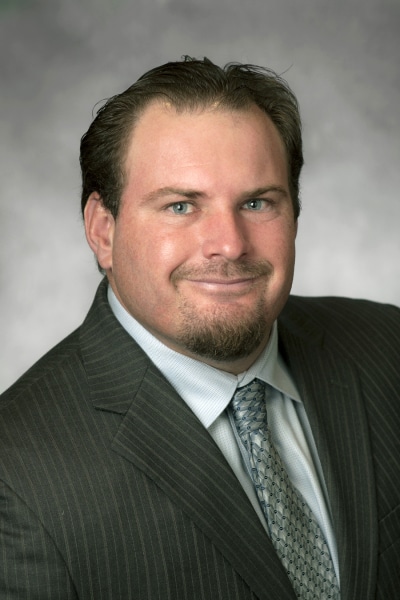 Sundt is pleased to announce that Howard Atkinson was promoted from BIM modeler to senior virtual construction engineer. Howard, who works in Sundt's Sacramento office, is now overseeing all building information modeling needs in the state for business development, preconstruction and construction. He is a Revit architecture professional and holds a Bachelor of Science in construction management from California State University, Chico.
Building information modeling (BIM) has been around for a number of years, but Sundt has a reputation for finding cutting-edge ways to use it. Can you elaborate?
I think most of the top general contractors do a fine job of using BIM. Where Sundt excels is in the field. The top GCs can do 3D shop drawing, but most stop there. Not only are we involved in preconstruction and the shop drawing phase, but we also spend a lot of time out in the field working with the trades to make sure it's going in right. Taking accountability for what we did in our shop drawing phase and making sure it works in the field is very important to me.  
What's the future of BIM in your opinion?
I foresee Sundt working with architects and engineers to design shop drawing level drawing before the subcontractors are on board (steel, rebar, metal stud, etc.). This would speed up the delivery so there wouldn't be a delay waiting for steel shop drawings, for example.
How has technology changed construction since you joined the industry?
This story probably illustrates my response best. The owner of a water treatment plant project I was working on continued to reject a change order because he couldn't visualize it. That went on for six months, but once I got involved by working on a model, we were able to demonstrate the change with BIM and it was approved within an hour. My point is that technology continues to get better, but it's the people who are making the industry change the way we do construction.
What might you be doing if you weren't working in construction?
I would be a full-time head track and field coach at a university. I love teaching/coaching; it has always been a part of my life, and always will be. 
Favorite childhood superhero?
I lived on a ranch and there wasn't much TV time, so the person I most looked up to was my dad. If I got all my ranch work done it was play time when his truck pulled up. And if it wasn't, well that's another story.
Where would you most like to travel?
My sister and I have always wanted to go to New Zealand, but I'm not looking forward to the flight.
How do you like to spend your free time?
I coach track and field when not at work. Sundt has been very supportive of my coaching, no matter where my projects take me. I currently coach at Yuba College. Last year was my first year taking over the program and they had their best year in over 10 years. All of my sophomores received full ride scholarships to D1 programs. Most went to University of California schools, which means they were also doing well in the classroom.
Best advice you ever received?
My junior college coach had some choice words about where he thought my head was at the time. That motivated me to become athlete of the year that year, and then earn a scholarship at CSU Chico where I become an All-American in the shot put. It still motivates me to this day: actions are stronger than words.