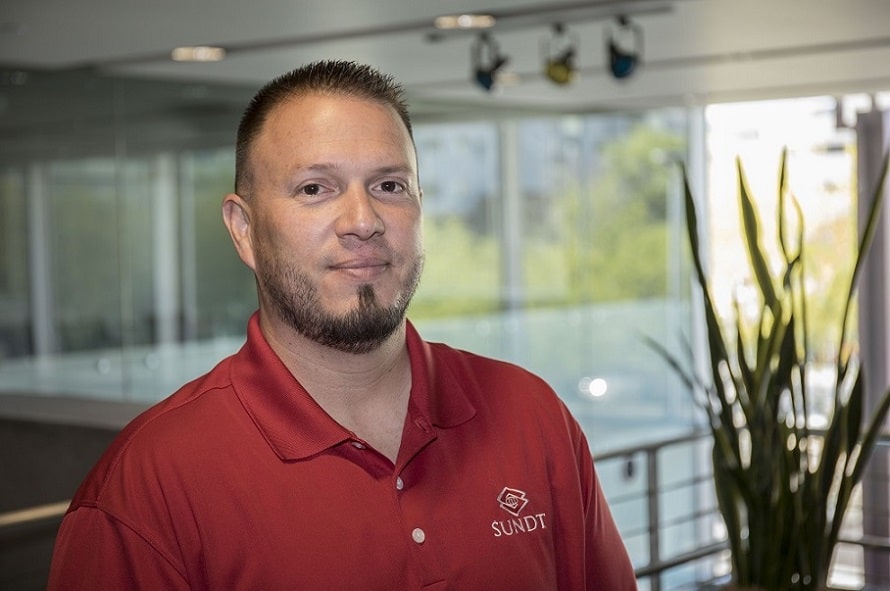 They are often the middle people on job sites. Their work is rarely routine. They spend many hours in heat and cold ensuring a project is going smoothly.
But Project Engineers, or PEs as they are usually called, enjoy their work no matter what it throws at them.
"The best part of the job is having the opportunity to work in the field with the craft workers, joining them with stretch and flex and also being able to work with owners, engineers and vendors," said Carolina Silvas, a PE with our Concrete Division. "Every day is different. I'm learning something new. I'm never confined to just one place, doing the same thing over and over every day."
Whatever their duties, customer service is at the top of their punch lists.
"Project Engineers are one of the key sources of information on the project," said Tyler Peinado, a PE with our Building Group. "We are heavily involved in risk management, change management, Building Information Modeling, RFIs, submittals, digital record drawings and owner relations. We also make sure subcontractors have whatever information they need to complete their work. Our goal is to provide a quality product, completed safely, on time and under budget."
Education requirements for the position vary. Many Project Engineers have college degrees – oftentimes in construction management – while a few have worked their way up from craft positions.
Continuing to learn on the job is key, according to David Vasquez, a PE with our Industrial Group.
"You need to be committed to learning construction processes and standards to be effective," said David, who has a bachelor's degree in business administration. "So whether the PE is a degreed engineer or craftsperson, there is a large amount of professional continuing education that is necessary to do the work."
Ultimately, the best Project Engineers move on to become Senior Project Engineer or Project Superintendents. Some eventually get the chance to run the show on projects. It's a challenge they're eager to take on.
"I look forward to filling a Project Manager position once I have gained enough experience," Carolina said.
For more information on careers with Sundt, please visit our website.