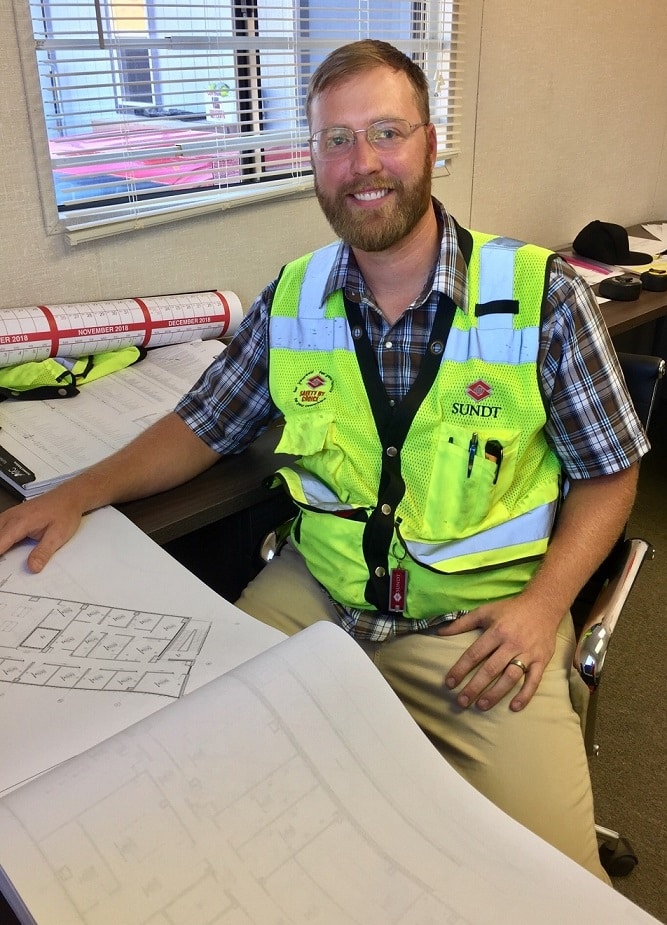 Project Engineer Bryant Fulton started with Sundt as an intern after graduating from Chico State in 2013 with a bachelor's degree in Construction Management.
He has experience in construction, manufacturing and quality assurance/quality control.
What does a Project Engineer do?
Project Engineers support field personnel through coordination with the Design Team, Project Manager, Superintendent and Owner. We work with stakeholders, performing document control and contract management, to help achieve a common goal. It's technical, fast-paced and challenging. It's rewarding to see the drawings come to life as the project progresses from planning to the real world.
What has been your favorite project at Sundt?
The project I'm currently working on, the Science II Building at California State University Sacramento. Sundt has given me the opportunity to work on this project from award through preconstruction and now in the field. This holistic approach to staffing has given me a unique perspective on the project. It's been a great experience and I'm learning a lot.
What are your hobbies away from work?
Backpacking, hiking and gardening.
Who was your most influential mentor and why?
One of my first supervisors when I started at Sundt. He taught me that impactful leaders empower their employees through listening and empathy. I learned to value this leadership trait as a foundation for all others.
What is your hidden talent?
I enjoy woodworking and building furniture. I built or modified much of the furniture in my house.