The popularity of urban transit rail has seen ups and downs since the first electric streetcars began hauling passengers over 130 years ago, around the time Sundt was founded. Streetcars were nearly eliminated from U.S. cities by the 1960s with the rise of the automobile. However, transit rail has made a huge comeback in the last few decades in the form of light rail. This rebirth of rail is bringing city centers and suburbs new economic, social and environmental benefits.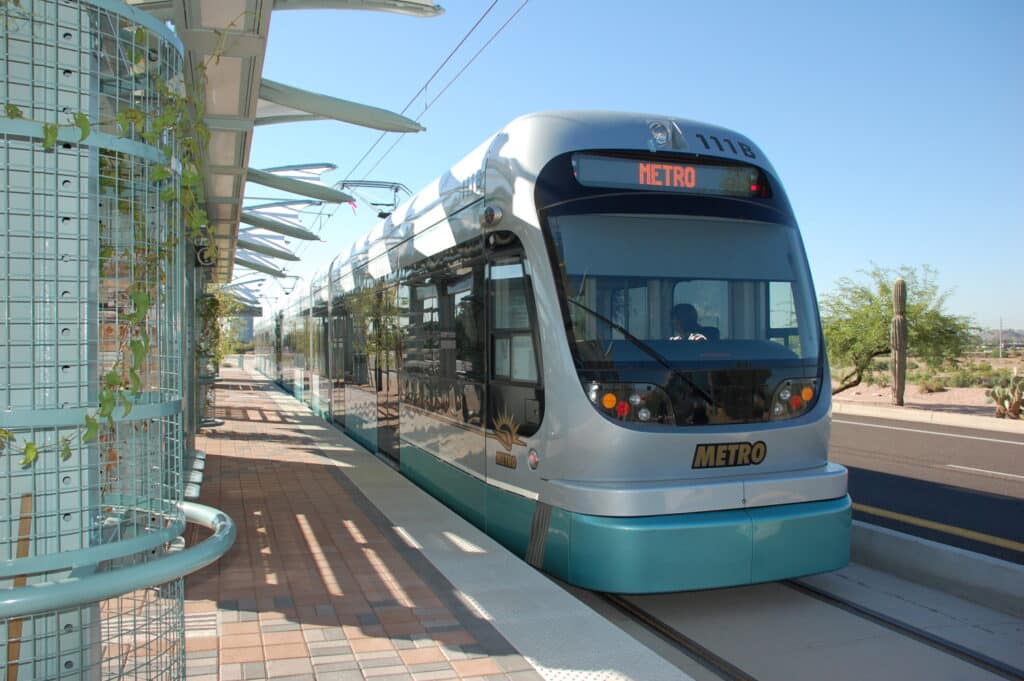 As life in 2021 begins returning to normal, communities across the country are moving forward with new light rail projects and expansions—and are seeking out the right builders for the job. According to market leaders in Sundt's Transportation Group, transit authorities should look for a few key traits.
1. A Culture Built Around Alternative Delivery Methods
Alternative delivery methods like design-build and construction manager at risk (CMAR), when done right, allow contractors to bring more value and speed to transit rail projects. According to Project Director Ryan Holloway of Sundt Transportation's Texas region, early involvement and collaboration open up a whole new realm of possibilities.
"When we're able to engage with the owner and engineer at the start, we can vet constructability, find opportunities for value-engineering, mitigate project risks, jointly interact with project stakeholders, and get early work packages out for utilities," said Ryan.
"This leads to cost savings and a faster schedule—and that's really important for light rail. Benefits such as reducing traffic congestion and fostering economic development are not realized until the line is fully operational and providing ridership. These projects are also more interconnected than other civil work; just one unforeseen issue or a delay in a single area can shut down the whole system."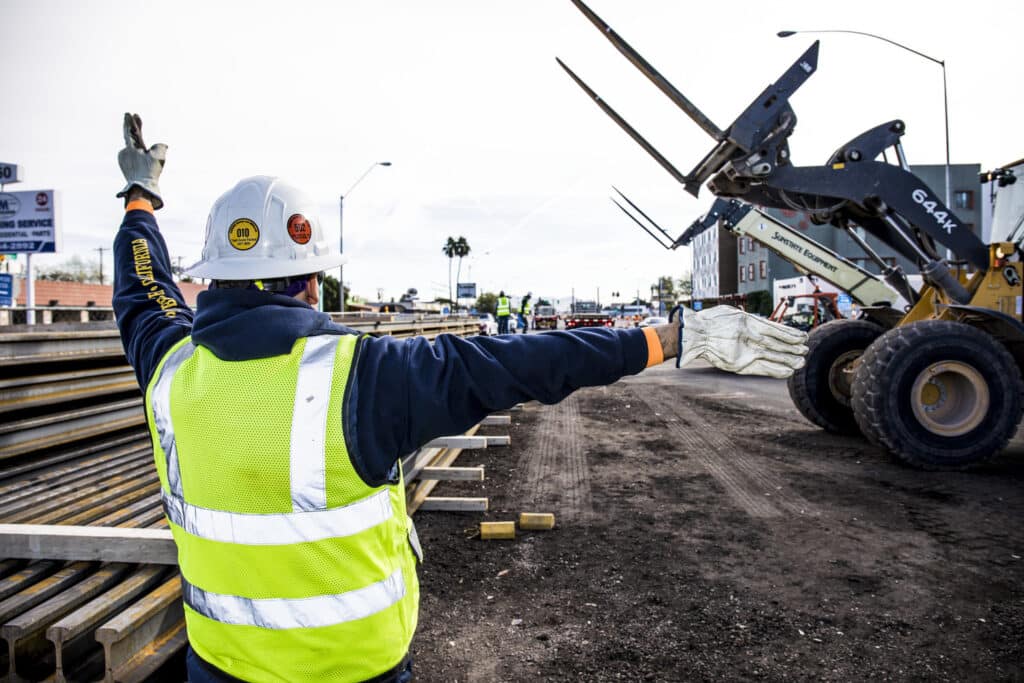 The advantages of a design-build or CMAR approach extend to all phases of the work. Our collaboration in preconstruction "sets the tone" for the rest of the project. "You have people who stay with the project from cradle to grave," said Ryan. "So, that chemistry is already present, and there's an existing agreement: we're here to work together with a project-first approach, not just for our own interests."
2. Community Relationships Based on Listening and Learning
At its core, working on behalf of the project means working on behalf of the community it will serve. Building in high-traffic urban environments, light rail project teams have to be in constant communication with residents, businesses, schools, and places of worship.
On the recent Gilbert Road light rail extension project for Valley Metro, Sundt and joint-venture partner Stacy & Witbeck gathered monthly feedback from community advisory board meetings. "Every contractor has their blind spots," said Chris Elison, Project Manager for Sundt's Southwest Region. "What matters is our willingness to listen to the community's needs and make adjustments."
Working along a Main Street lined with small businesses, you're affecting so many people's lives and livelihoods. We met frequently with business owners and community leaders and got to know them on a first-name basis. This not only helped in planning the more intrusive scopes of work, but it assured the community we were there to listen to them and do whatever we could to make the construction process as livable as possible.

– Chris Elison, Project Manager, Sundt Transportation Group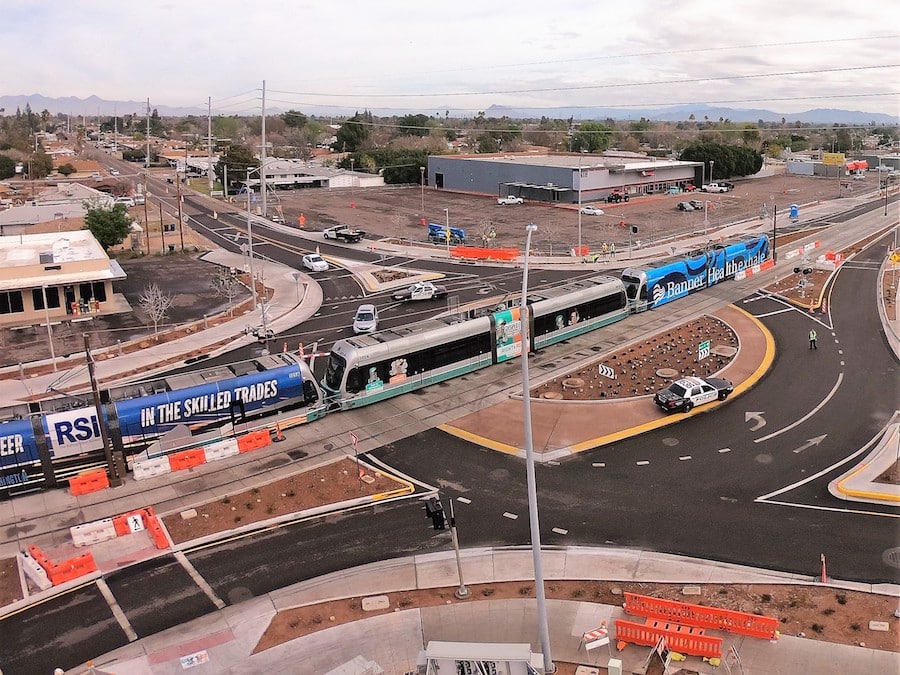 When it came time to plan one of the project's most challenging features—a first-of-its-kind, four-legged roundabout with the light rail traveling through its center—our team worked with the City of Mesa and its public school system to find the best option for construction sequencing. "After exploring different schedules, we decided to perform the work under a full closure of the intersection lasting 17 days," said Chris. "We coordinated alternate routes and access to businesses and neighborhoods, and we planned the work to coincide with the school district's fall break. This drastically reduced the schedule impact to school bus routes."
Going beyond community relations, Sundt employee-owners take a broader approach to community interaction and investment. This includes our partnerships with mentor-protégés and community college skilled trades programs, our efforts to hire diverse trade partners and local small businesses, and the $11 million in grants to local nonprofits and 20,000+ volunteer hours that Sundt Foundation members have given back to their communities over the past two decades.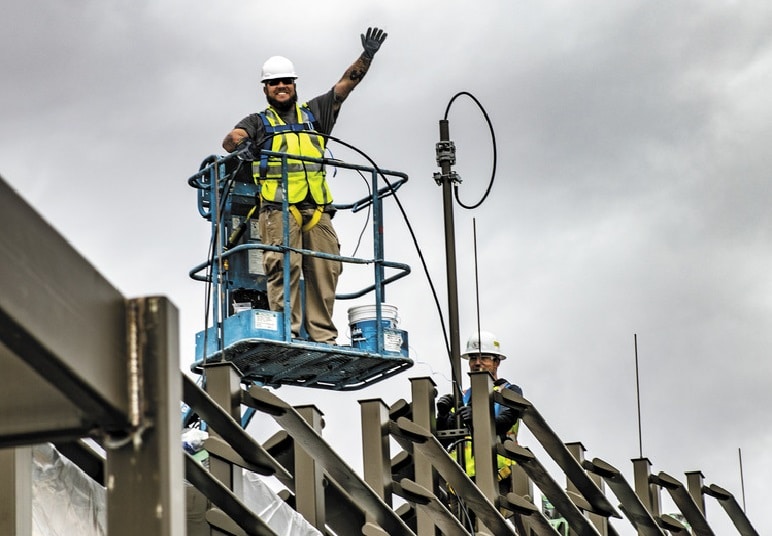 3. A Resume of Rail Projects with Consistent Results
With $500 million in transit rail construction over the past decade and 100% success in attaining guaranteed max prices (GMPs) on CMAR projects, Sundt has a solid track record in more than one sense of the phrase. Attention to detail in the areas of planning, safety, and quality has led to successful project outcomes on a consistent basis. But there are other key strengths we bring to the table.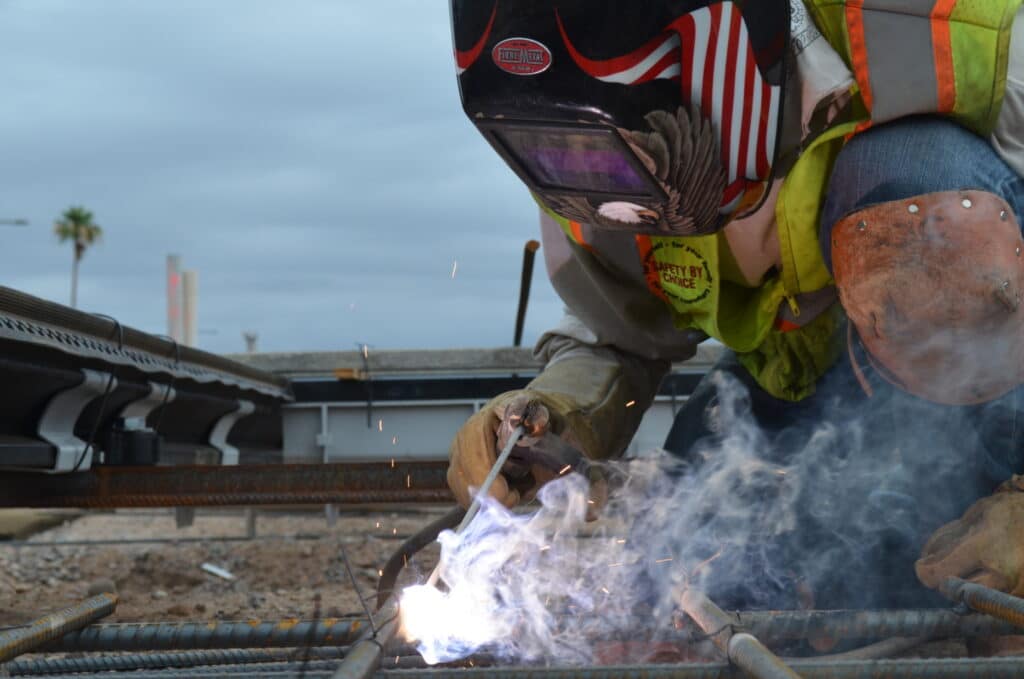 "Light rail certainly involves a level of technical expertise with scopes like overhead catenary systems, signaling, and communications. When you boil it down, though, a large chunk of the project budget—and risk—is the roadway widening scopes," said Chris. "These projects typically involve a roadway widening with a rail down the center. That's civil construction, utilities, drainage, guideway, structures, stations and so on. We're able to self-perform these scopes, so we have much more control over schedule and cost."
Innovation and problem-solving have played a huge role in our success with critical-path elements as well. When our Sundt/Stacy & Witbeck team on the Northwest Extension project was tasked with a substantial utility relocation, our in-house building information modeling (BIM) work saved significant time and money.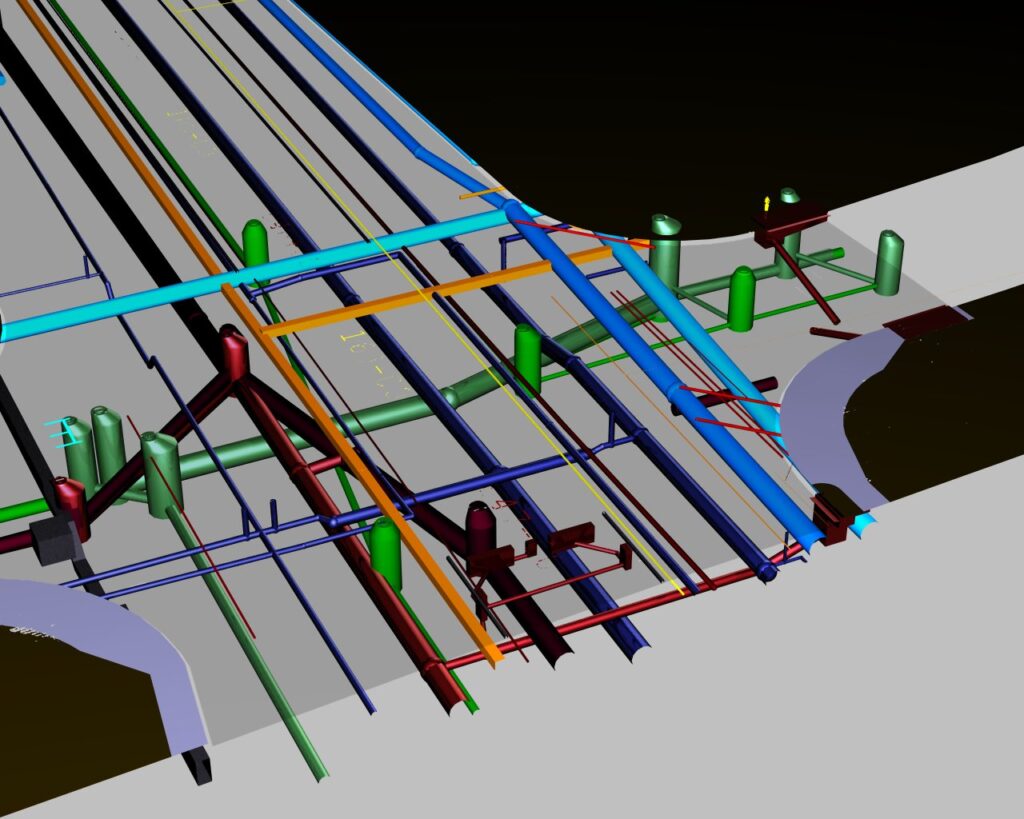 The team spent over seven months creating a 3D model of all the proposed utilities and entering existing utility information collected from 700 physical potholes. Through this process, we identified over 1,000 spatial coordination issues (clashes). "Traditionally, most of those issues would have been discovered during construction and caused project delays and change orders," said Chris. "Using our in-house BIM and self-perform abilities, we were able to avoid these."
Overall, Chris pointed out, the mark of a capable light rail builder isn't one or two qualities—or one or two experts. "The reason we're strong in this area is that we have a lot of problem-solvers with a great deal of collective experience. And, at the same time, we're still willing to learn and grow and take on new challenges."