Sundt is known for taking on challenging projects across markets, from transportation to industrial, from commercial building to renewable energy. To do this effectively requires nationwide access to skilled subcontractors. To do it with purpose, says employee-owner Tracy Sanders, requires developing a network of trade partners who fully represent the communities where we work. Not just anyone can spearhead this effort; you need someone who understands small business and also understands people.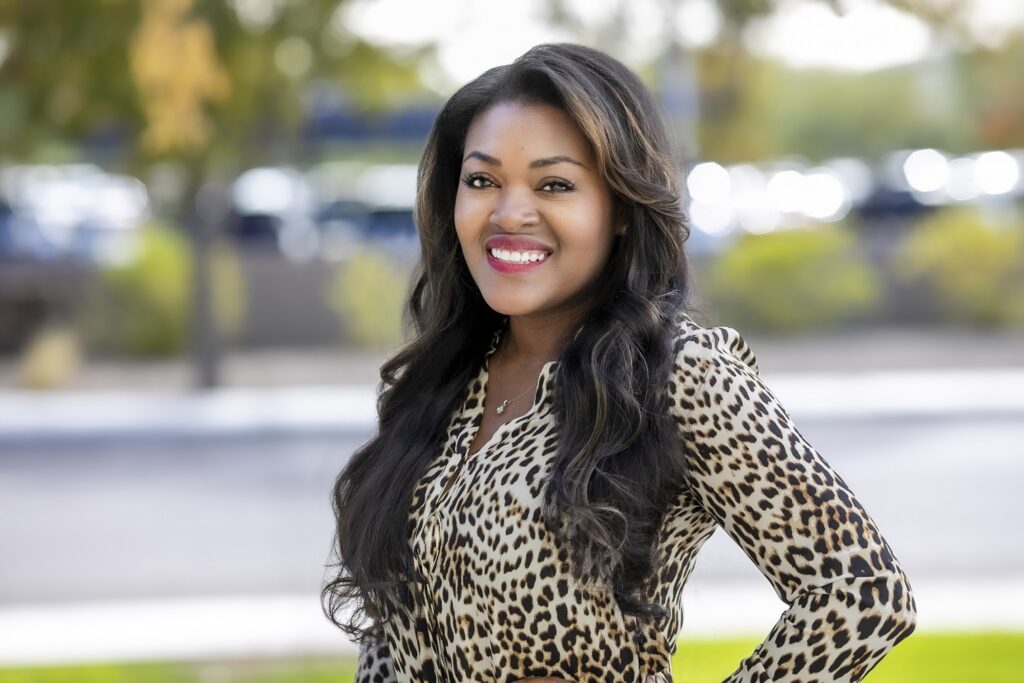 With experience as an author, event planner, certified life coach, professional singer and actress, not to mention being a mother of three teenagers, calling Tracy a "renaissance woman" is a major understatement. Her entrepreneurial and coaching skills—creating workshops, seminars, training materials—have been instrumental in Sundt's small business inclusion efforts. Now a Sundt employee-owner of seven years, Tracy admits working in construction is a constant learning process. And like many, with the unprecedented year our industry has seen, she's had to redouble her efforts. We spoke with Tracy this week to discuss the progress of Sundt's small business program and her outlook on the future.
For those unfamiliar with the world of small business subcontracting work, what does an SBLO and ASDP do? And why do you want them leading your small business inclusion efforts?
Small Business Liaison Officer (SBLO) is a title, and Alliance for Supplier Diversity Professional (ASDP) is a certification. SBLOs and ASDPs work to ensure that XBEs have opportunities to win work and receive the support they need to stay competitive. XBE is the industry term for diverse business enterprises of all kinds—including small, local, women-, minority- and veteran-owned business.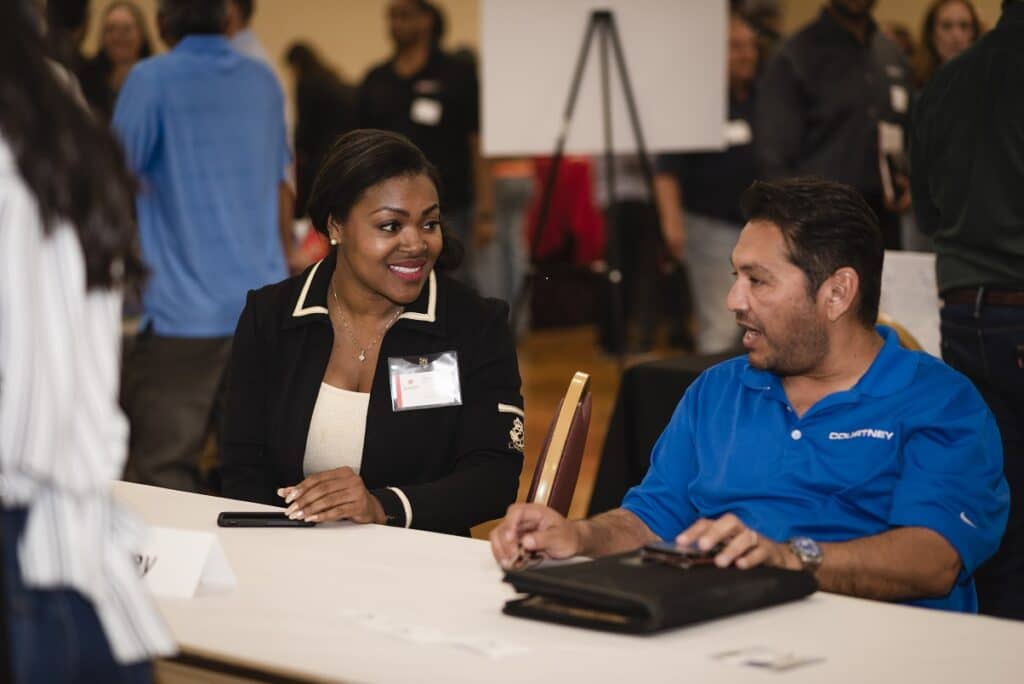 Both involve training, continuing education and—in the case of the ASDP—exams, and having a designated SBLO is required when being audited for federal work. These professionals develop and implement small business subcontracting plans, perform outreach events, and promote small business utilization inside and outside their organization. Most people agree small businesses are vital to our economy—SBLOs who are certified ASDPs are the ones who are out there truly championing their cause.
What is Sundt doing right now to further its small business program efforts?   
We've always been focused on working with small businesses and finding dependable trade partners. Now we're creating laser-focused programming, with more resources, to further improve on and scale up the things that we do well. And 2020, though a challenge for all of us, has pushed us to adopt new channels of communication and teaching. Our recent Mentor-Protégé partnership having to go digital is one example. Even if the format wasn't what we planned, our team in San Diego made it happen and we're proud of that.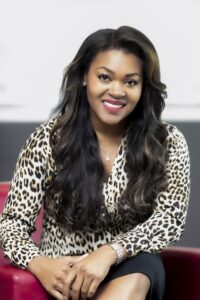 "Building this program is another way of showing, not just saying, that we're here to create prosperity for our local communities. We see it as part of our larger social responsibility as a company—it's not a box you check, it's a mission you set forth. If we are who we say we are, this is the logical next step."

– Tracy Sanders
What are the hallmarks of a good small business program?
I think an effective program has commitment and buy-in; people see the long-term value of creating equal opportunities for small businesses. It has a solid framework of resources and data that ensures our partners are diverse and reflect the communities where we build. There are also elements of education and support, internally and especially externally, that set people up to succeed. And lastly, I'd say goals. You have to have clear goals to improve and move forward.
This is why I've teamed up with employee-owners in all of our regions and operating units to make sure the needs of our local partners are being met. Each region has a dedicated small business champion. I'm looking forward to 2021 as we continue to expand our resource offerings to subcontractor and vendor partners.
Where have we seen recent success of Sundt's efforts to partner with small businesses?  
I'd say our work at the San Diego International Airport on the Airport Support Facilities (ASF) Project is a great success story. This is a two-year, $150 million progressive design-build project, and thus far it has achieved 48% XBE participation of total construction costs. That's amazing. But this result didn't happen overnight. It came from the constant improvement of our program across 11 other projects in San Diego and Southern California over the past 12 years, which overall has had 38% XBE participation for $1.4 billion in total contract values.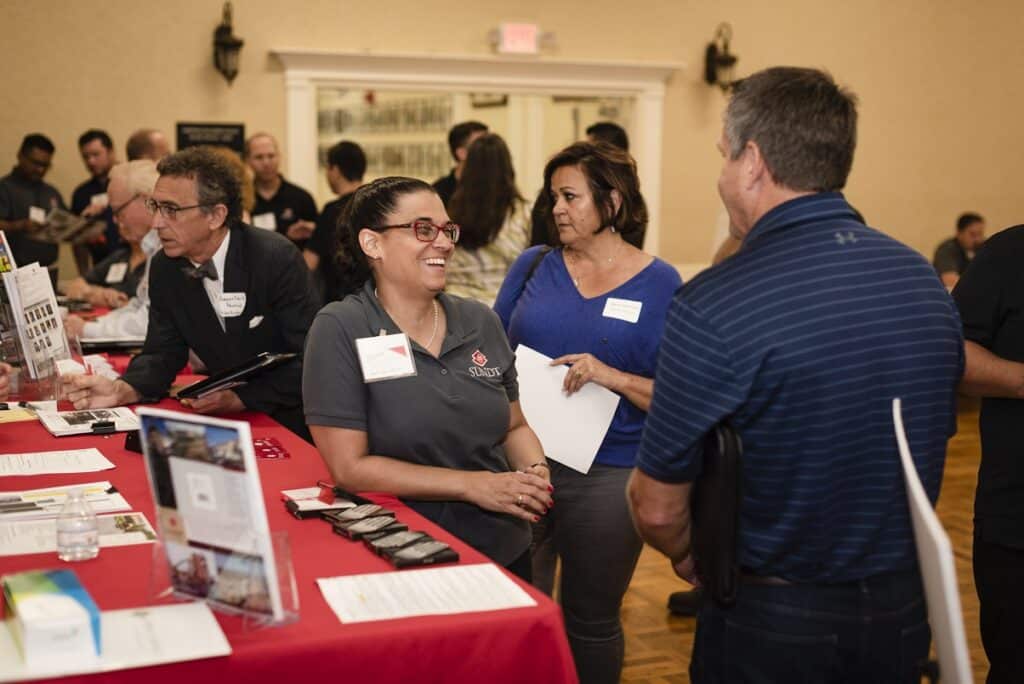 Looking back even further, Sundt is a 130-year-old company. It began as a small business founded by an immigrant searching for a better life for his family. We've had continued success because our people have lived by our core values, and they've learned from and improved on the work of the people who came before them. So that's my plan for our small business program—we continue to build on what works, invest more resources into our program, and carry that momentum into the future. As with everything we build, this program is being built on purpose.