The famous industrialist Henry Ford once said, "If everyone is moving forward together, then success takes care of itself." This kind of thinking is at the heart of all effective Mentor Protégé programs, whose purpose is to foster relationships between prime contractors and Historically Underutilized Businesses (HUBs). At a time when it may not feel like society is moving forward together, construction firms of all sizes have a big role to play in bolstering our economy as well as our communities.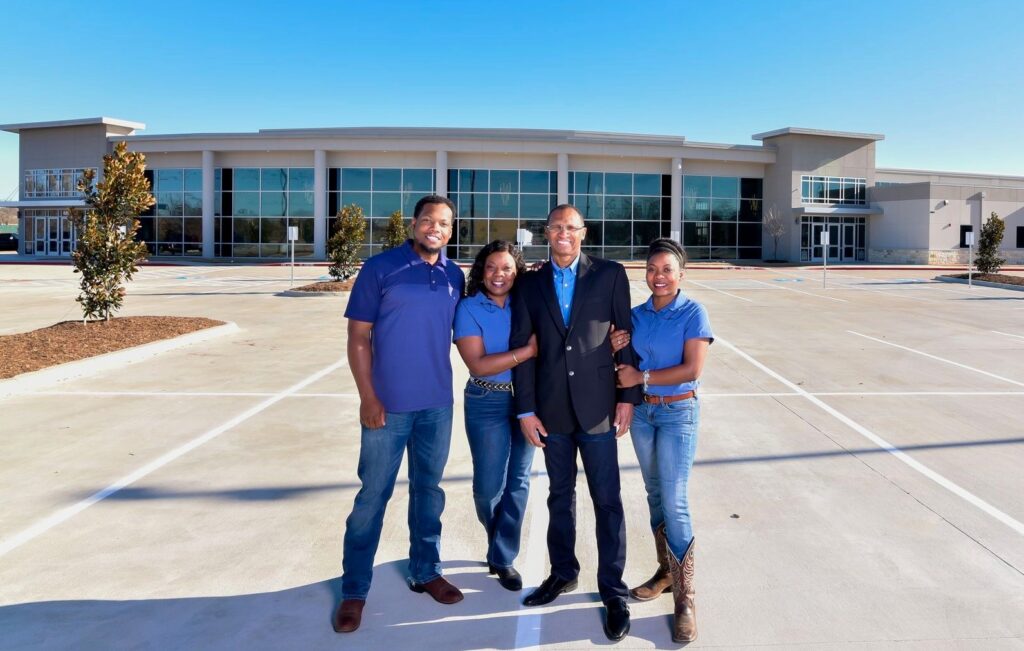 Sundt's Building Group in Dallas, Texas is proud to kick off a Mentor Protégé partnership with DFW-based York Builders, Inc. York is a family-owned business that has been on the front lines of Dallas-Fort Worth's explosive growth for more than 30 years, beginning with residential construction and expanding to tenant improvements, churches and commercial buildings. Reginald York Sr. is founder and president, his wife Millicent oversees the firm's finances and compliance, and his son Reggie Jr. manages operations and marketing.
Teaching and Learning, a Two-Way Street
Sponsoring the program is Senior Director for Strategic Management and HUB Coordinator at the University of North Texas System (UNTS), Greg Obar. As a Marine Corps veteran of 24 years, Greg knows about effective teams and has seen what it takes for Mentor Protégé programs to flourish. "The key is to build the relationship before embarking on a project together," said Greg. "This gives firms the time to embrace each other's systems and values. Both sides benefit when the goal is to learn from each other's strengths. And you can't force this—it has to happen organically."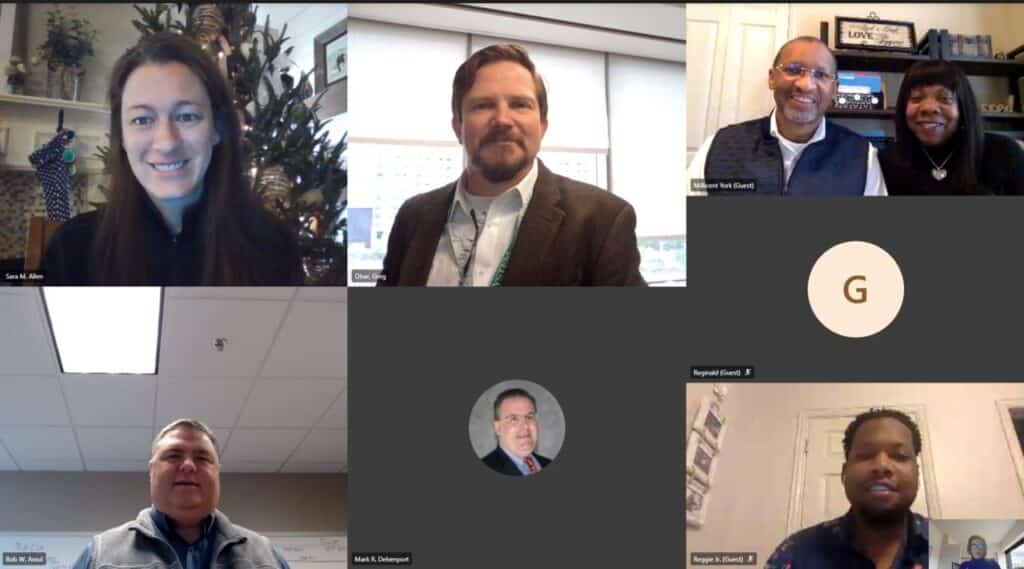 For the past two months, the partnership has been exploring areas where York can benefit from Sundt's expertise and larger capacity. Equally, Sundt will benefit from York's creativity and adaptability. The program will cover a range of processes, from estimating to permitting, to bonding, to using new construction and business technologies. Beyond these meetings, both contractors are working to find areas where Sundt can leverage York's local experience as well as their broad network of skilled subcontractors in North Texas.
"There's added benefit for project owners as well," said Greg. "For larger capital projects, they know they have a trusted GC with an established HUB network. The public can also be sure of the contractor's intentions, which are reflected by their investment in the communities where they build."
Shared Values before Shares Valued
"I was born to be a builder," said Reginald Sr. as to why he's in construction. "It's God's calling on my life. Yes, it's a skillset. And I've always been a student of the industry, including when I returned to school to get my degree. But there are some things that come innately." Among these, Reginald has a knack for creating buy-in among subcontractors. It shows in the quality of York's work. "Everything comes back to the master schedule, and keeping it moving with quality and safety. I make sure each person on that jobsite realizes: We need you. You need each other. None of us will be successful if every single one of us isn't all in, giving 110%."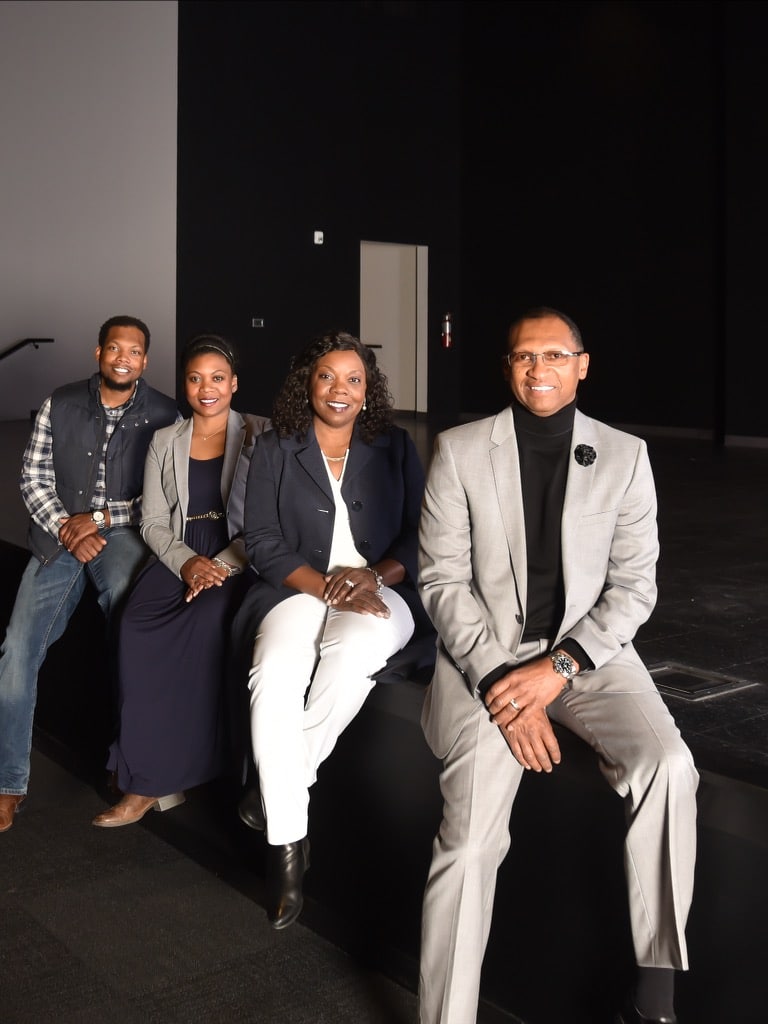 For Reginald and his family, being "all in" extends to their involvement with the community. As one of many examples, when Hurricane Katrina devastated the Gulf Coast in 2005, he and several York employees drove to Reginald's home state of Mississippi to deliver food, water and supplies. According to Millicent, "With the flood damage, it was immediately apparent they needed builders. And not just any builders, but honest and high-quality ones who could work with insurance companies."
This need was especially pressing for seniors, many of whom needed home repairs quickly before things became worse. "Reginald came back and set up a satellite office in his home town, and we split our time between Mississippi and Texas with me and Reggie Jr. running the Texas office," said Millicent. "It was a hard season, but it was something we knew we had to do." On paper, Millicent and Reginald may come across as a construction power couple who "wear a lot of hats" running their business, but in real life the hat they always wear—aside from a hard hat—is that of being a good neighbor.
A Partnership Seeking Like-minded Builders
With both firms' values in mind, the vision behind Sundt and York Builders' partnership goes much further than the present Mentor Protégé program. "Sundt and York plan to really grow through this experience, now and in the long-term," said Sundt Project Controls Manager and MBE Coordinator Sara Allen. "And we hope to do this while continuing to build a highly qualified and diverse network of like-minded builders."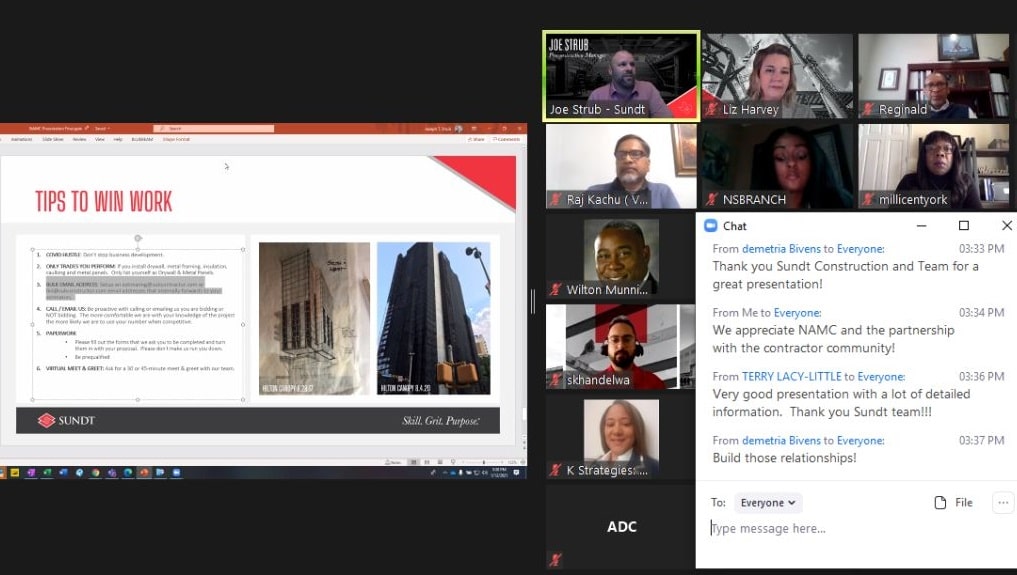 For trade partners interested in working with us, please visit Sundt's prequalification portal at sundt.com/subcontractor-portal. For those seeking more information on the Texas HUB program and how to become a HUB-certified business, please visit the State of Texas's official HUB webpage.