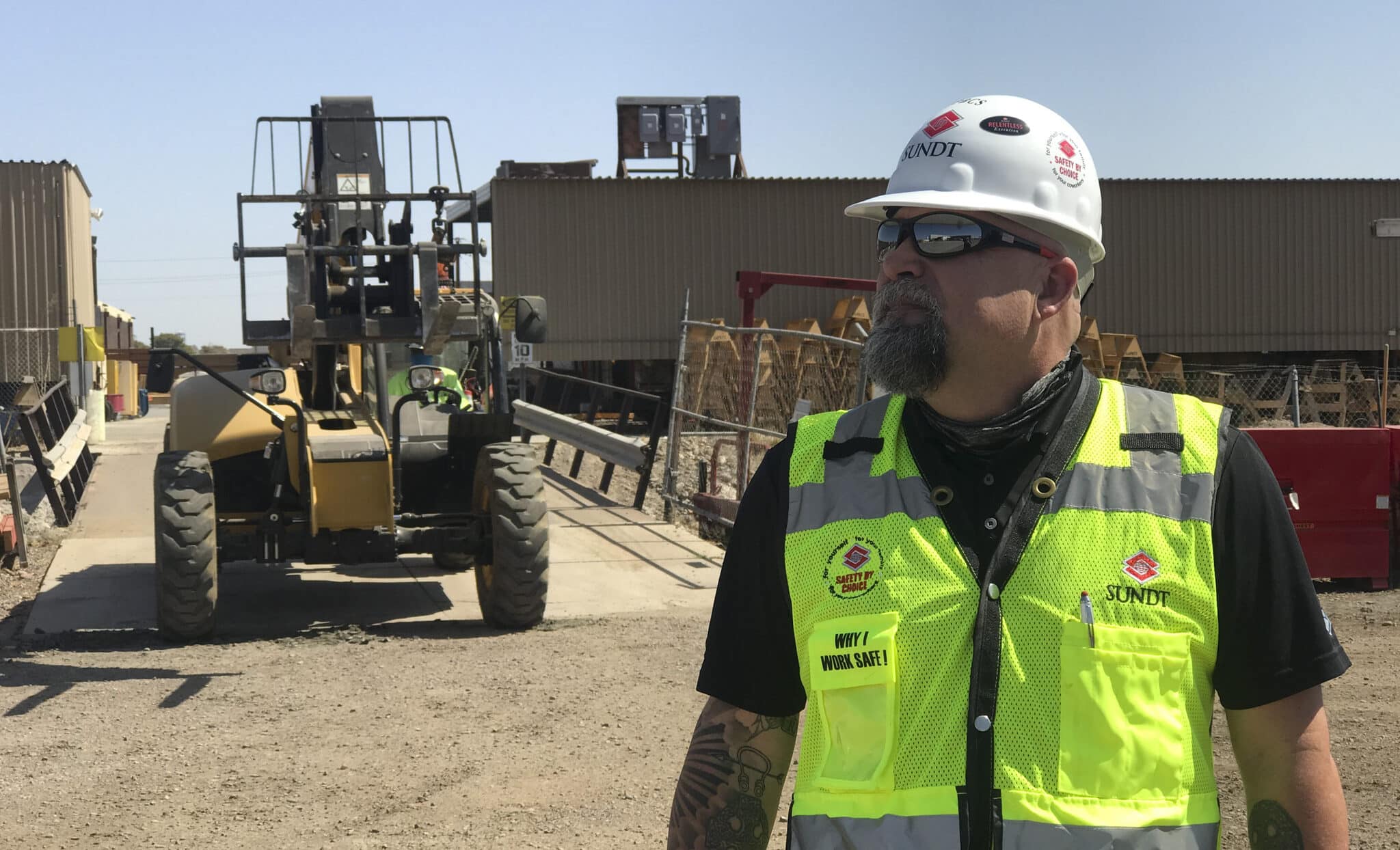 Sundt's Craft Workforce Development Director was recently named Chairman of the NCCER Workforce Development Committee and is also proud to celebrate an award from the American Association of Community Colleges for Sundt's partnership with Central Arizona College. Here are a few thoughts he shared with us about what's next for craft workforce development.
First off, congratulations on being named Chairman of the NCCER Workforce Development Committee. How are you shifting your focus with the current state of the industry?
Thanks! Right now, we're focusing on how we can transition to online teaching, while still providing a hands-on approach. It's so important in this industry to provide hands-on learning, so the pandemic has forced us to think outside the box. Another thing we'll focus on is how to interest more young adults in pursuing construction, and how to change the misconception that construction is a stagnant career path. With the technological innovation happening right now, including the innovations Sundt is developing in-house, it's important to show younger generations that the industry never stops evolving.
You mention a transition to online teaching. What does training look like today, and how will that affect the future?
The pandemic has forced us to adapt and find better ways to communicate with each other. For Sundt's craft workforce development, our plan is to create online classes and videos of different skills that supervisors in the field can take and use when assisting craft workers. That way, our workforce in other regions still receives the benefit of hands-on learning. But that's the thing: they will always need the hands-on component. You can't learn to weld or operate an excavator by just watching videos. So, the online component would work in tandem with more local hands-on training. Up until now, training across regions has been more difficult due to social distancing and travel restrictions.
Luckily, we've been able to resume our in-house apprenticeship programs at the Center for Craft Excellence campus while maintaining social distancing protocols. Our Phoenix training center has an indoor capacity of about 30, so we can fit up to 10 students while keeping their safety in mind. We've hosted apprentices from Tucson and Phoenix for both the Heavy Equipment Operator and Industrial Carpentry programs. Thus far, everything has been going really well. Students and instructors are wearing their masks, everyone's keeping proper spacing, and we're helping our people develop skills just like we were before.
Sundt and Central Arizona College's (CAC) Workforce Development partnership program has been recognized across the industry as a huge success. Are there any plans to expand this approach to other regions?
Yes! Actually, we're currently working on a new partnership with Tarrant County College (TCC) in Tarrant County, Texas. The curriculum will be similar to the CAC program and will include heavy equipment operating, pipefitting, and industrial carpentry. The one difference between this partnership and the one with CAC is that, in Texas, we're partnering with the Walsh Group. They were looking to create a training program, and we decided to combine forces to develop this opportunity for the region. The pandemic has slowed this process down, but we're still moving along. TCC was struggling to find the proper location for our heavy equipment program that wouldn't disturb the surrounding community, but they were able to acquire over 40 acres. We expect this program to kick off once students can come back to campus.