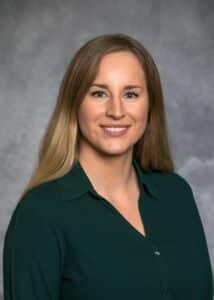 Reese Fortin has dedicated her career to engaging, mentoring, and inspiring people to truly care about safety. Since entering the construction industry in 2007, she has managed over 20 safety professionals and hundreds of projects in Southern California. She is currently the Area Health, Safety & Environmental (HS&E) Manager for Sundt Construction's Building Group, California District, in which all projects and safety professionals between Santa Barbara and San Diego are under her leadership. Reese is involved with each project from preconstruction through commissioning to ensure that safety measures and performance are best-in-class. She is also busy creating and evolving Sundt's corporate safety policies and initiatives. Recently named one of ENR California's Top Young Professionals, Reese spoke with us regarding her role, her safety philosophy, and the greater need for qualified safety professionals in our industry.
Reese, first of all, congrats on being named a Top Young Professional! Let's start from the beginning: what drew you to this field and to safety specifically?
Thank you! In high school I loved vocational/industrial classes. I took four years of welding, a year of woodworking, and four years of auto shop. I mean, I liked other subjects too, but those classes were the most fun. When I had to choose a major in college, construction appealed to me because it has that industrial nature to it, lots of parts and pieces to manage. It's complicated but also hands-on, and it's really interesting. Safety in particular stood out because, at its core, it's about helping people. Both my ability and my desire to help others matched this field well. The work I do allows me to use my strengths, and it's also challenging. Communication and relationships are everything in this business.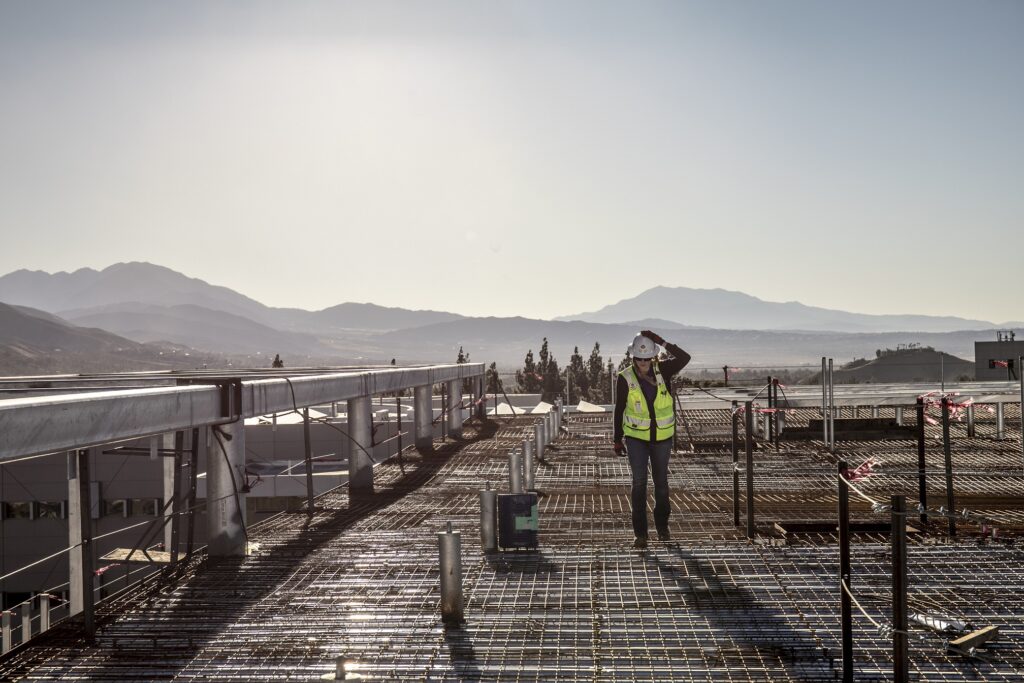 I'm also curious: within that larger journey, what led you to Sundt?
Sundt stood out to me because of its reputation in the industry. Before coming here, I asked a lot of people for their opinion of the company, and I couldn't find one bad comment. And it wasn't for lack of trying—I asked people in the insurance industry, fellow contractors, subcontractors, every person I could. Everybody was so impressed with the company and the safety culture here, and that really drew me in. Another big part of that decision was Paul Sprecco (Group Safety Manager for Sundt). Paul and I have known each other for several years through the AGC. With his retirement coming up, Paul had been working on succession planning, and he began reaching out to see if I would be interested in joining Sundt. I've always respected him immensely, and I've really appreciated what he's done for the safety industry. It was an easy decision.
In a nutshell, what is your philosophy on safety? And how have you implemented this in your job?
My view is: People don't want to get hurt, nor do they intend to when they show up to work. Most of the time when accidents happen, people are doing what they're told. They're just doing their job. So, the first part of my philosophy as a safety professional is that when people make mistakes—because it will happen—they should fail safely, and then we should learn from those failures. And the second part is using positivity. A lot of people will focus on the negative, but we have to capitalize on what people are doing right. I love the phrase, "What gets recognized gets repeated."
One way I've worked to implement this at Sundt is by expanding the Safety Task Force. We do a monthly call-in where people from across the region share lessons learned. We also discuss standout performances from trade partners, teams and individuals, to highlight where they're using best practices.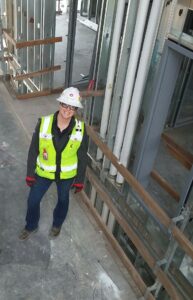 Can you talk about your experience becoming a Certified Safety Professional (CSP)? What does that involve, and why is it important for a contractor to have CSPs within their organization?
The CSP designation is awarded by the Board of Certified Safety Professionals (BCSP). To qualify, you have to go through a gauntlet—it starts with specific field experience and education requirements, and then you have to pass the Associate Safety Professional (ASP) and CSP exams, which involve calculus and other types of advanced problem-solving. It's not easy. I spent a lot of nights and weekends going to seminars, studying and preparing. But it's important because it demonstrates to the industry that you know what you're doing. It gives you that street cred with partners and clients, who can know with certainty that your personnel are qualified. On the company level, having CSPs on staff gives us even more credibility, aside from the inherent benefits of having skilled people on board.
Zooming out a bit, what would you say is our biggest safety-related challenge as an industry, and what is the best path forward to address it?
Our biggest challenge when it comes to safety is to not blame the workers. You could call it the "maim and blame game." Workers get hurt, and then their organization blames them. The line is always, "Oh, well they weren't competent," or "Well, they weren't paying attention." In reality, workers are just doing what they're trained to do. This mindset is so rampant even today, and it's kind of sad. At Sundt, our goal is to set up our workforce for success. We're working to train people and eliminate (or greatly reduce the chance of) catastrophic failure. If and when they do fail, we make sure that they can fail safely. From there, we're working on learning from our failures. So, in essence, we're moving from "maim and blame" to a "diagnose and treat" mindset. This is still an adjustment process. I believe we can get there as an industry, but we still have a long way to go.