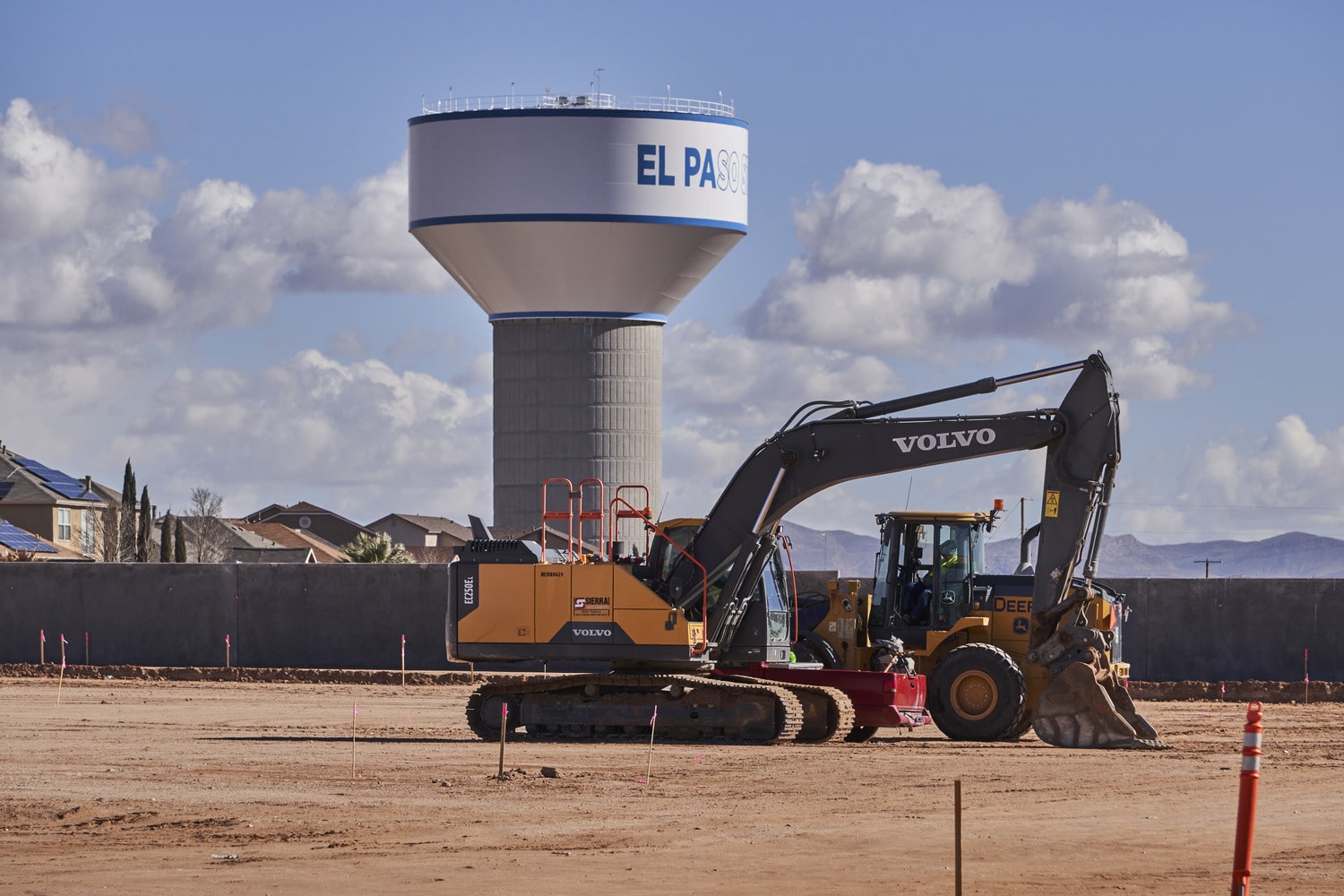 El Paso, Texas is an evolving story; the city has a history of abundant silver mines, a reliable water source from the Rio Grande, and bountiful agrarian farming that boomed due to the development of railroads that increased the area's population. Its history is shaped by conflict and progress alike, but if you're lucky enough to have spent some time in El Paso, the palpable energy and camaraderie of community is obvious.
Many groups have contributed to the way El Paso functions today and Sundt is proud to play a role in the city's future. We are able to bring special expertise and cohesive services to the city in building, transportation, concrete and industrial work under one umbrella—something that's rare in general contracting. Our employee-owners have established a home in a city that prides itself on a close-knit culture and opportunity for all people.
Building El Paso
When Sundt began building in El Paso in the 1960s, employee-owners prioritized building authentic community by investing in and partnering with local organizations, trade partners, and other local businesses. "El Paso feels like a microcosm of what we strive for in all Sundt regions," Joseph Riccillo, Vice President and Regional Director for El Paso Building Group, commented. "Our team has worked diligently to earn the trust of amazing partners in El Paso, and we continue to demonstrate that our mission is community prosperity."
Building projects such as the Eastside Regional Police Command Center, the Mexican American Cultural Center, and Sundt's long-standing partnership with the Housing Authority for the City of El Paso (HACEP) are a few examples of the team's commitment to bettering the community for all people. The building team is also growing their relationship with the University of Texas El Paso (UTEP). The Advanced Manufacturing and Aerospace Center is a four-level, 88,000-square-foot building that supports UTEP's new undergraduate degree in aerospace and aeronautical engineering. The state-of-the-art facility will bring together research groups to a centralized location and create new and expanded research and educational opportunities for UTEP's students.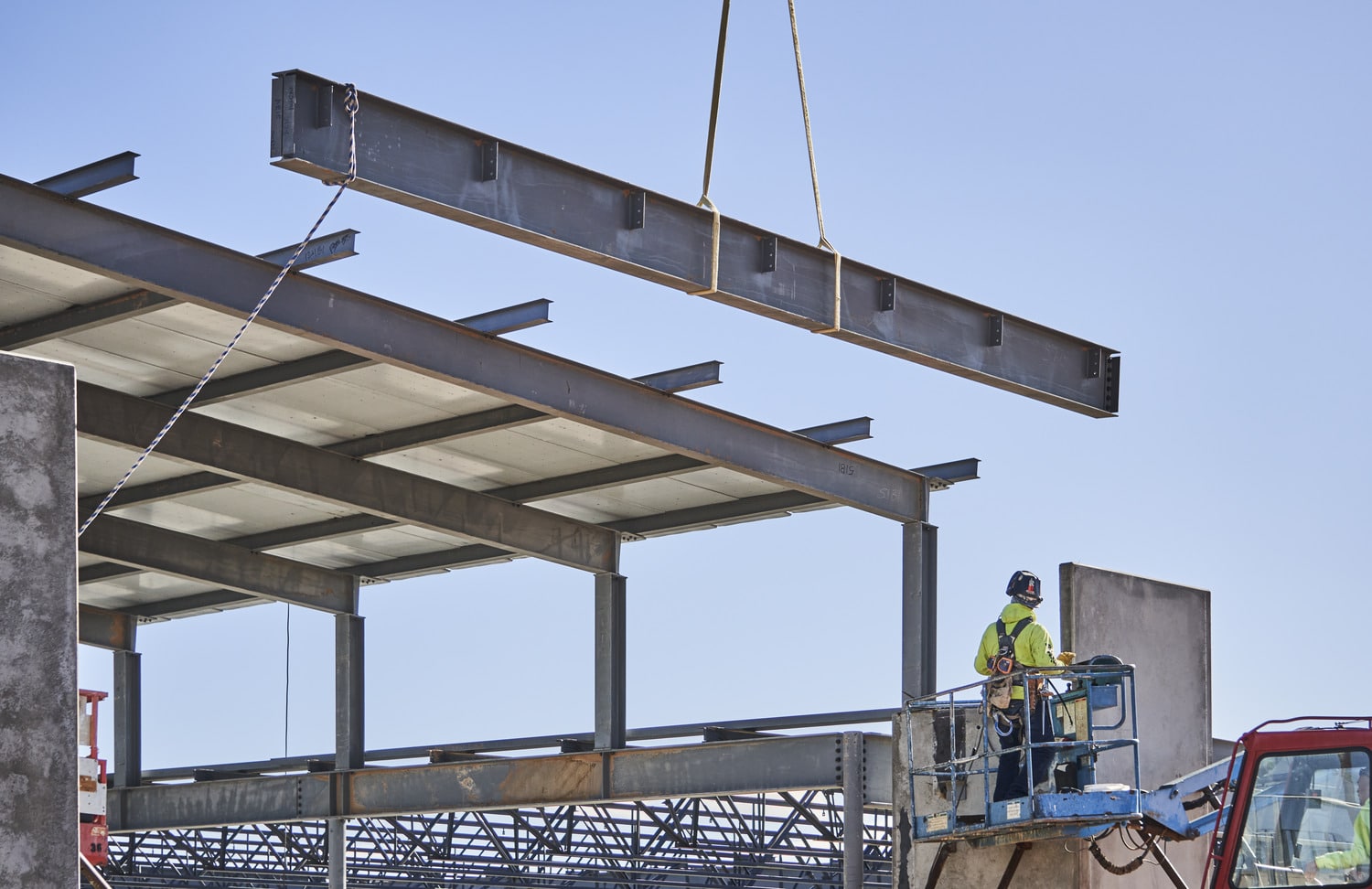 Another exciting aspect of this project is that Joseph is in his second semester of teaching a course on campus that gives students pursuing construction-related degrees real-world lessons in the classroom and hands-on experience in the field. Students will work alongside industry professionals on UTEP's Advanced Manufacturing and Aerospace Center project, preparing them for their futures in construction.
"We're excited to contribute to the education of the next generation of construction professionals, who are passionate about building a better El Paso."

—Joseph Riccillo, Vice President and Regional Director, Building Group, El Paso
Connecting El Paso
The Texas Department of Transportation (TxDOT) is dedicated to smoother travel for El Pasoans; Sundt's Transportation Group has had the privilege of building TxDOT projects such as GO-10 and I-10 Connect. Now, they're working to widen the I-10 from Mesa Street all the way to the state line. Both GO-10 and I-10 Connect earned the team a Build America award. Recently, I-10 Connect also earned a We Build Texas Award, a prestigious, internal honor from TxDOT.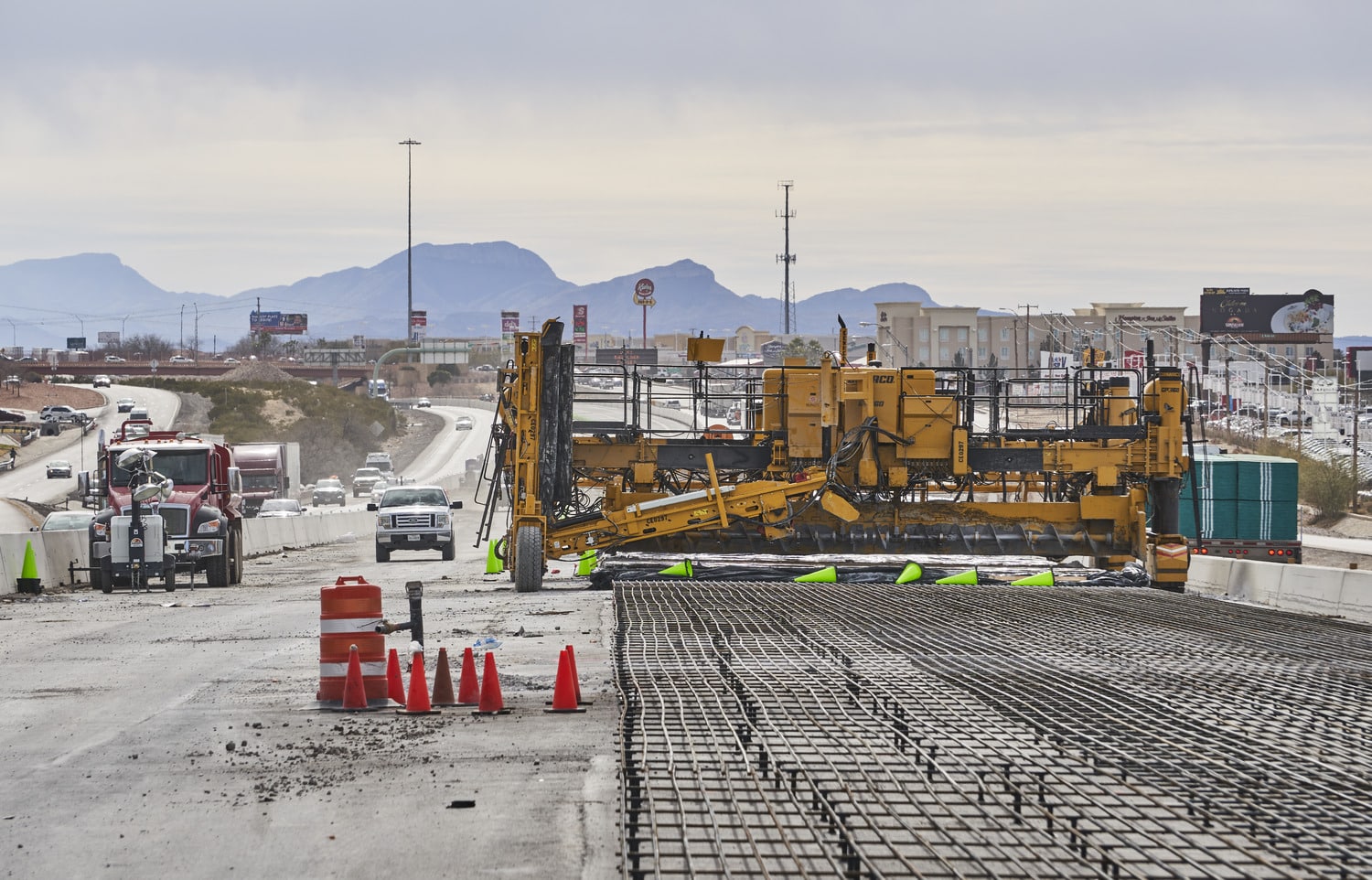 Along with strengthening Sundt's presence in El Paso, there's something else worth celebrating in this string of projects with TxDOT: team camaraderie. The project team working on the widening has been together for over seven years, creating consistent engagement and efficient communication. Project Executive Rudy Elias pointed out that GO-10 and I-10 Connect were "some of the most complex, complicated jobs that Sundt's Transportation team has ever built as far as manpower and logistics."
"Our transportation teams fit together like a puzzle and the awards recognize their diligent efforts on complex projects. Throughout these projects, the teams maintain the goal to create a safer, more accessible El Paso."

—Mark Soyster, Area Manager, Transportation Group, El Paso
The transportation team is also performing work on the UTEP and Eastside Regional Police Command Center projects, collaborating with Sundt Building to provide the city with cohesive services. Next up on Transportation's project list is a new public park that will be designed to fit underneath the interchange on I-10 Connect, making use of a space that would previously have been left undeveloped. The park will be near housing developments that were completed by Sundt with HACEP, providing more amenities for the community.
Cleaner Water for El Paso
Since the El Paso Water Utilities (EPWU) built the city's first wastewater treatment plant in 1923, it has continued to make strides in water treatment and more advanced facilities. In 2015, EPWU opened the Advanced Water Purification Pilot Plant to test one of the first pipe-to-pipe potable reuse plants in the country. Recently, in partnership with PCL, Sundt's Industrial Group was awarded two preconstruction contracts with EPWU. Sundt will perform upgrades and an expansion on the Roberto R. Bustamante Wastewater Treatment Plant (WWTP), originally built in 1991, and will construct a new facility, an Advanced Water Purification Facility on the effluent side of the Bustamante WWTP.
"Our team of water treatment experts spent significant time listening to the city and stakeholders to learn what was important to them, and we're looking forward to helping them achieve their goals."

—Brad Tackett, Business Development Manager, Industrial Group West
Both projects will expand the city's access to potable water, improving the quality of life for thousands of residents. According to Brad Tackett, Business Development Manager, Industrial Group West, "The Advanced Water Purification Facility will help mitigate the water shortage that many cities across the nation are dealing with and will be a great project for both the City of El Paso and Sundt to showcase state-of-the-art treatment technologies and equipment."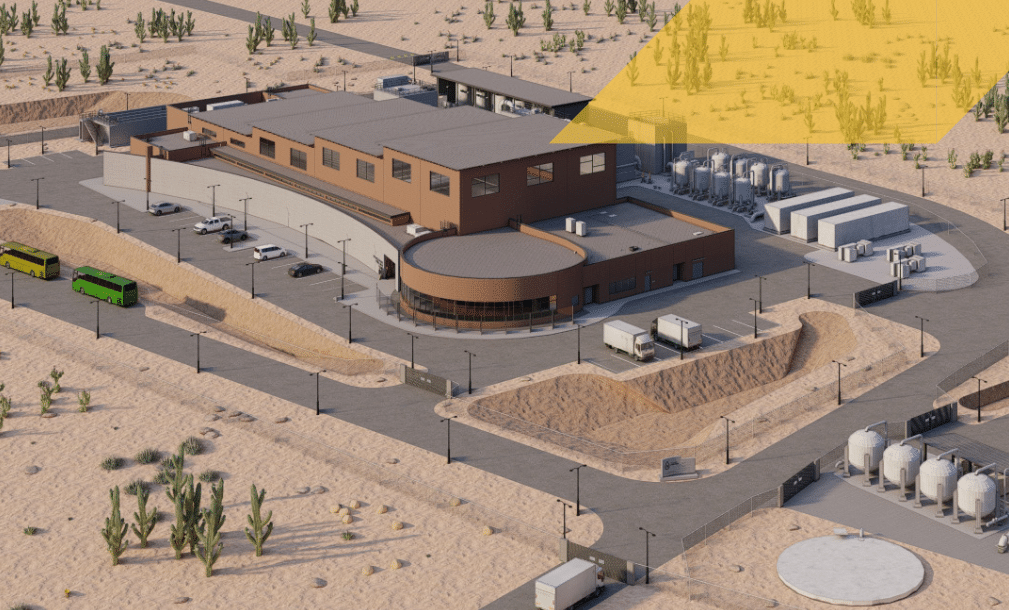 Sundt's expanded and permanent presence in El Paso couldn't be done without the collaborative and hard work of our employee-owners. El Paso is a rewarding place to work, and Sundt has a great future in the city thanks in large part to thoughtful investment in growth and infrastructure.
El Paso Newsletter Sign-up
Subscribe to our quarterly email newsletter to receive the latest news and updates about Sundt's activities in the El Paso area.