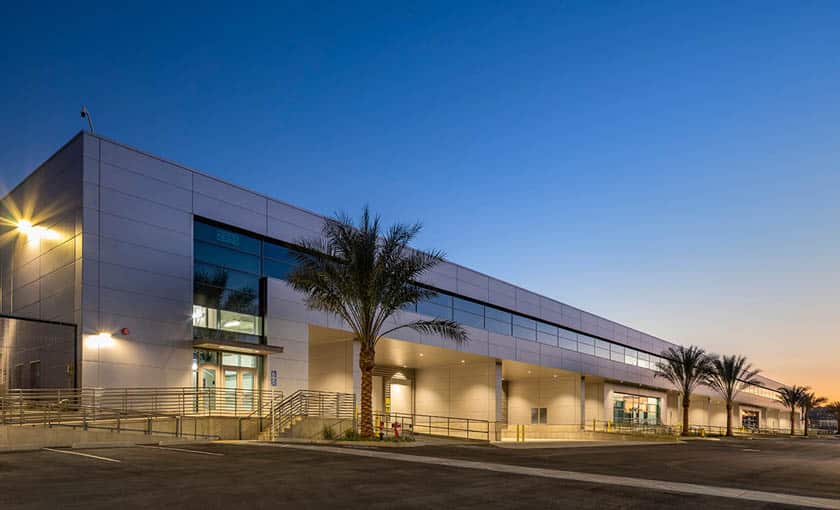 The company has won 27 Build America awards, more than any other contractor in the nation.
TEMPE, Ariz. (April 6, 2023) – At the 2023 Construction Risk Partners Build America Awards hosted by the Associated General Contractors of America (AGC), Sundt Construction won two awards: one for the San Diego International Airport (SDIA) Airport Support Facilities project in the Design-Build Building category and the second for the I-10 Connect project in El Paso, Texas in the Highway & Transportation Renovation ($20 million or more) category.
"We are honored to receive an award from the AGC for our work at the San Diego International Airport," said Teri Jones, President of Sundt's Building Group. "This award is a testament to our long-standing history of work at the airport, and our commitment to collaboration with the San Diego County Regional Airport Authority and our design partners."
For the SDIA Airport Support Facilities, Sundt upgraded and consolidated operations from several existing buildings and relocated several airport operations. The $164.5 million project included the construction of four new buildings and a 3.2-million-gallon underground stormwater containment cistern over the span of two years. The project required precise scheduling and coordination by the team since the work was spread across three separate sites and separated by an active runway. The stormwater containment cistern – built by Sundt's own Concrete Division – was designed to capture runoff from nearly 80 acres of airport property. The cistern will capture approximately 16 million gallons of water each year and reuse it to wash cars at the car rental center.
The team also constructed a 71,054-square-foot Facilities Management Department campus north of the runway, a 6,742-square-foot Airline Fueling Operations building, and an 83,922-square-foot Airline Support Building south of the runway. Tenant improvement buildouts were also completed within this building for United, Delta, and American Airlines.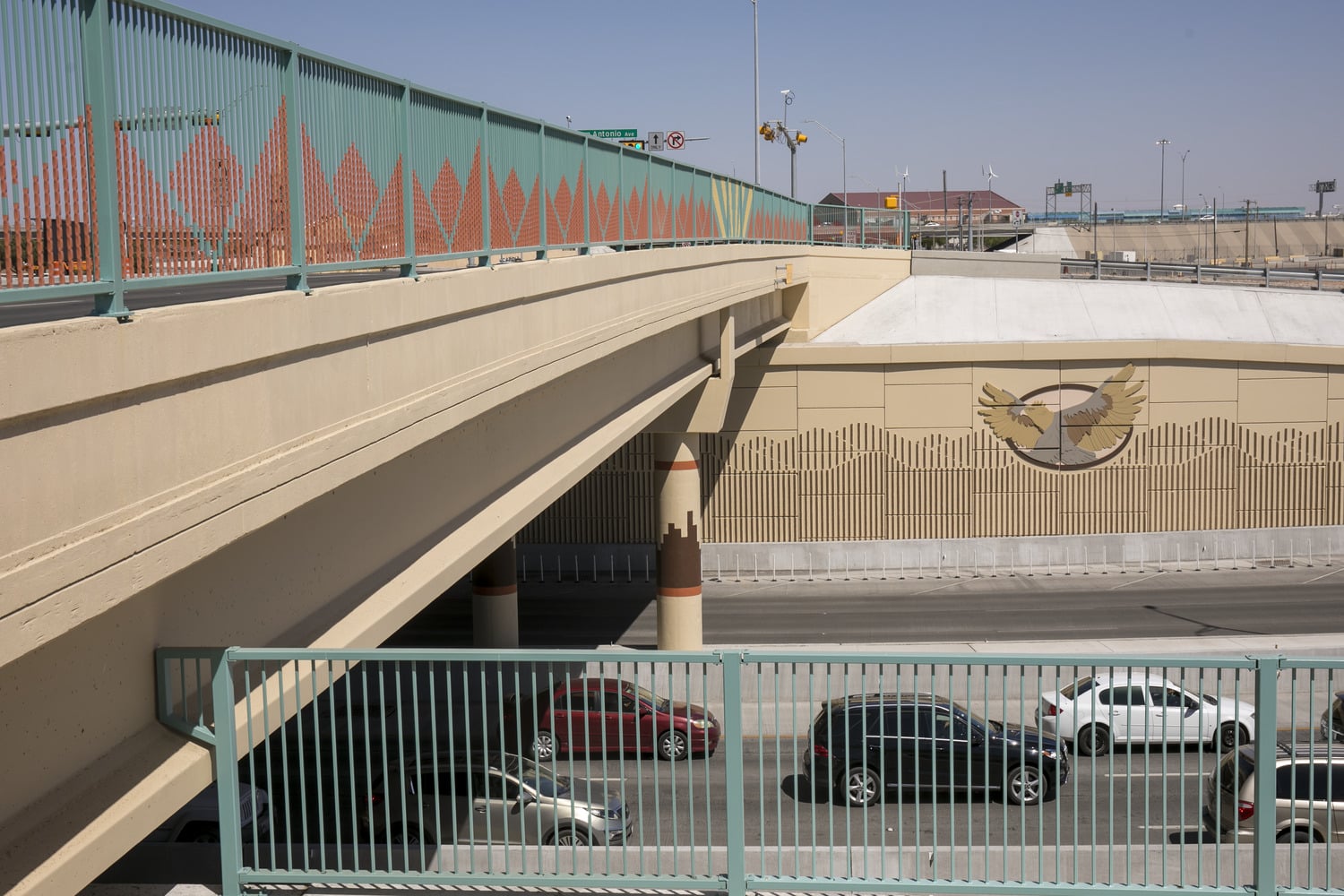 Sundt also received an award for its I-10 Connect project in El Paso, Texas. The company worked on a large-scale reconstruction effort resulting in smoother traffic flow between the TxDOT El Paso loop systems. The $96 million project, completed in 2022, eliminated a significant traffic weave (a lane used as both an entrance and exit ramp) by separating US-54 and US-110.
"We are excited to receive a Build America Award from AGC for our I-10 Connect project," said Jeff Williamson, Transportation Group President at Sundt Construction. "The project team worked alongside the Texas Department of Transportation to solve this area's traffic challenge while also preserving culturally and historically significant landmarks for the city of El Paso."
The project scope included 16 new directional ramp and traffic interchange bridges, earthwork, continuously reinforced concrete paving, removal of 12 existing bridges, retaining walls, an intelligent transportation system, a drainage pump station, and various other site improvements. The Sundt team was successful in overcoming the challenges of working within a constrained area surrounded by businesses, schools, a zoo, and a national park and was able to preserve several murals by local artists representing the area's Chicano heritage. The project's highlight was a successful collaboration with multiple agencies and states on cultural preservation, traffic management, and public engagement.
The Build America awards honor AGC members who build the nation's most impressive construction projects ranging across the building, highway and transportation, utility infrastructure, and federal and heavy divisions. This year's awards were presented at the AGC National Convention in Las Vegas, Nevada.
About Sundt
Sundt Construction, Inc. (www.sundt.com) is one of the country's largest and most respected general contractors. The 133-year-old firm specializes in transportation, industrial, building, concrete, and renewable power work and is owned entirely by its approximately 2,000-plus employees. Sundt is distinguished by its diverse capabilities and experience, unique employee-ownership culture, and depth of self-perform expertise in nine major trades. Much of Sundt's workforce is comprised of skilled craft professionals who, together with the company's administrative employees, enable Sundt to fulfill its mission to be the most skilled builder in America. Sundt has 12 offices throughout California, Arizona, North Carolina, Texas, Portland-metro, and Utah and is currently ranked the country's 61st largest construction company by ENR, the industry's principal trade magazine.
Media Contact:
Stefanie Teller
Sundt Construction, Inc.
520.750.4611 (office)
media@sundt.com