After its topping-out this fall, the new Tech Port Center + Arena project at Port San Antonio is getting closer to becoming a finished product. When doors open in 2022, the facility's 3,000-person arena, co-working/maker spaces, technology museum, industry showroom, and full-scale food hall will host a variety of visitors and clients. These now include one of Texas' leading venture capital firms. The newly built spaces—and the collaboration they'll enable—will nurture innovative ideas and technologies.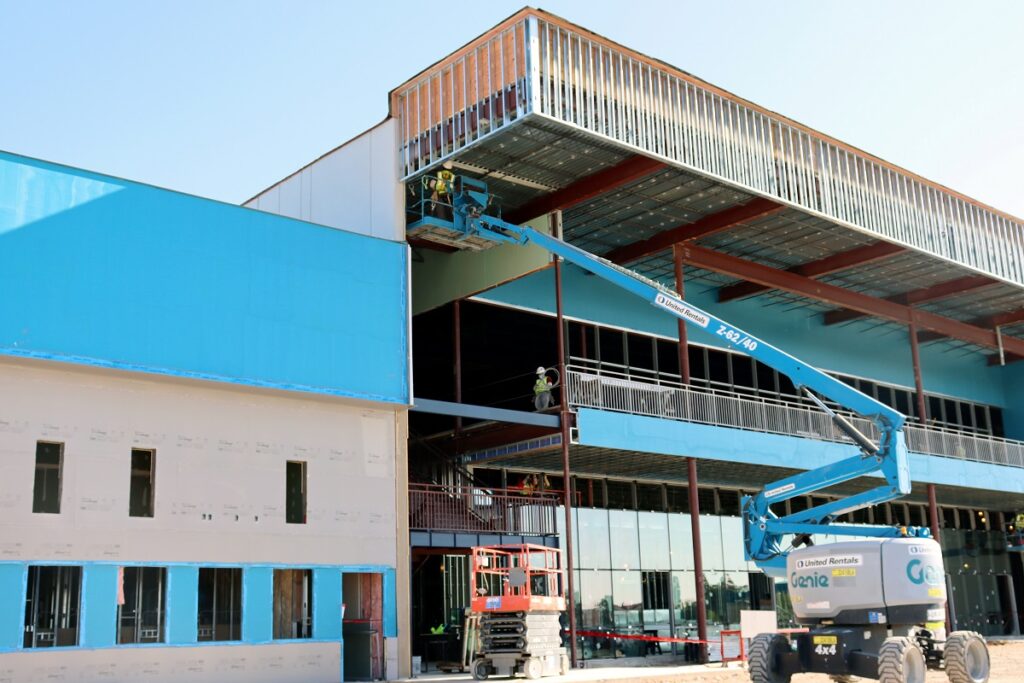 Amid the excitement around this project, it's easy to forget that our common building materials (e.g., steel roofing panels) can still face the same supply chain issues affecting construction projects across the nation. Rather than wait for manufacturing and shipping delays to resolve for certain scopes, Senior Project Manager Holly Horsak and her team have been actively re-sequencing their work to meet project deadlines.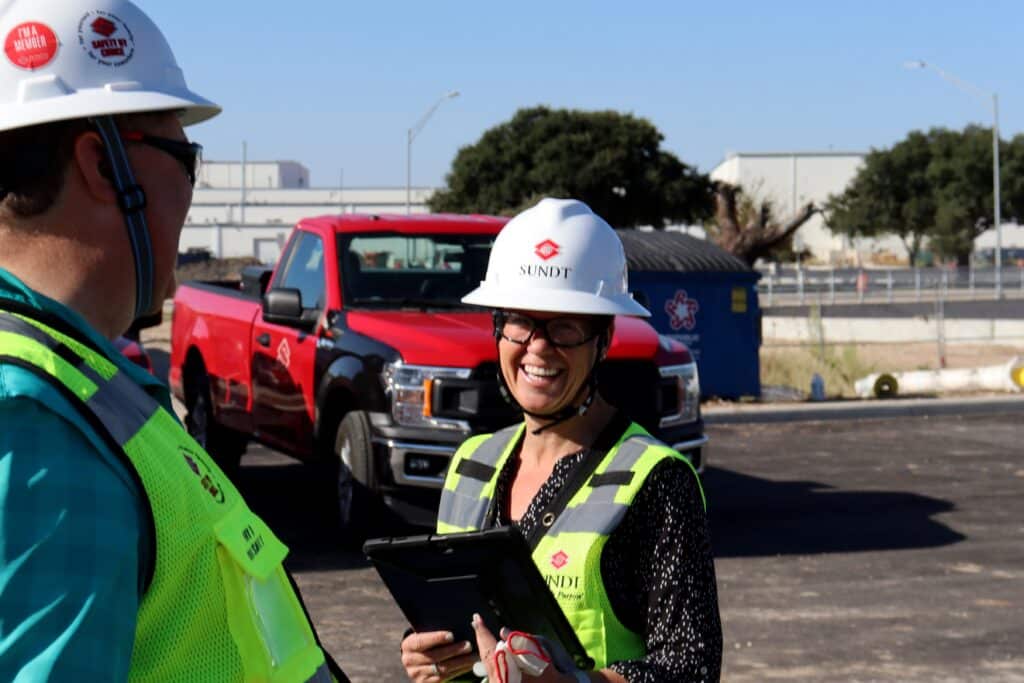 "We had originally planned to receive all of our roofing materials for the arena, museum, and food hall by the end of May," said Holly. "But the arena's roofing took until late September to arrive in full, so we had to restructure our entire workflow." Instead of east-to-west, the project has been progressing west-to-east, with the final section being the arena. "We're about 80% dried in now, and we also just finished the parking lot earlier this month."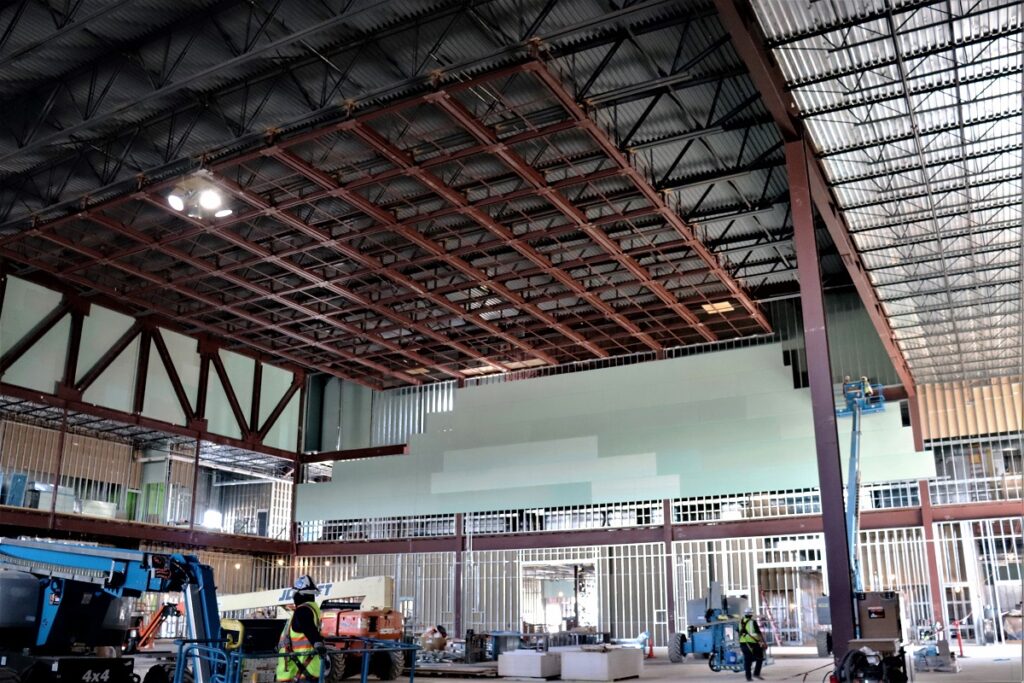 Buzz surrounding the new arena is building alongside the structure itself, with upcoming events looking to make headlines in the worlds of advanced technology, education, entertainment, and e-sports (i.e., competitive multiplayer videogaming—which as a market itself is approaching $1 billion in annual revenue). The arena will boast massive media walls, Tesla coils, and reconfigurable seating to host up to 3,000 people at a time. It is designed to host e-sports tournaments, concerts, product launches and large training programs. Clearly, the arena will be the property's crown jewel. However, the adjacent technology museum and "Tech Transfer" co-working and maker space look to offer their own diamonds in the rough.
Texas VC firm Capital Factory will become the Tech Transfer's first operator, using the space as an extension of its Center of Defense Innovation (CDI). CDI members include start-ups focused on delivering new technological capabilities to the U.S. military. As one of the nation's most successful public-private partnerships, the CDI has driven contracts to small businesses, created pipelines for emerging technologies to be adopted in defense environments, and launched new collaborations between the private sector and the Department of Defense.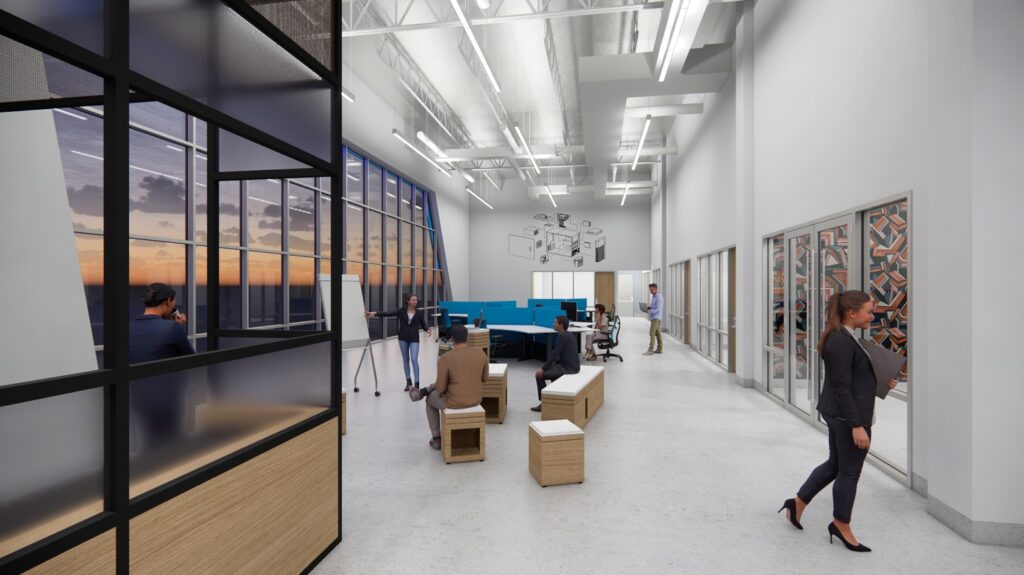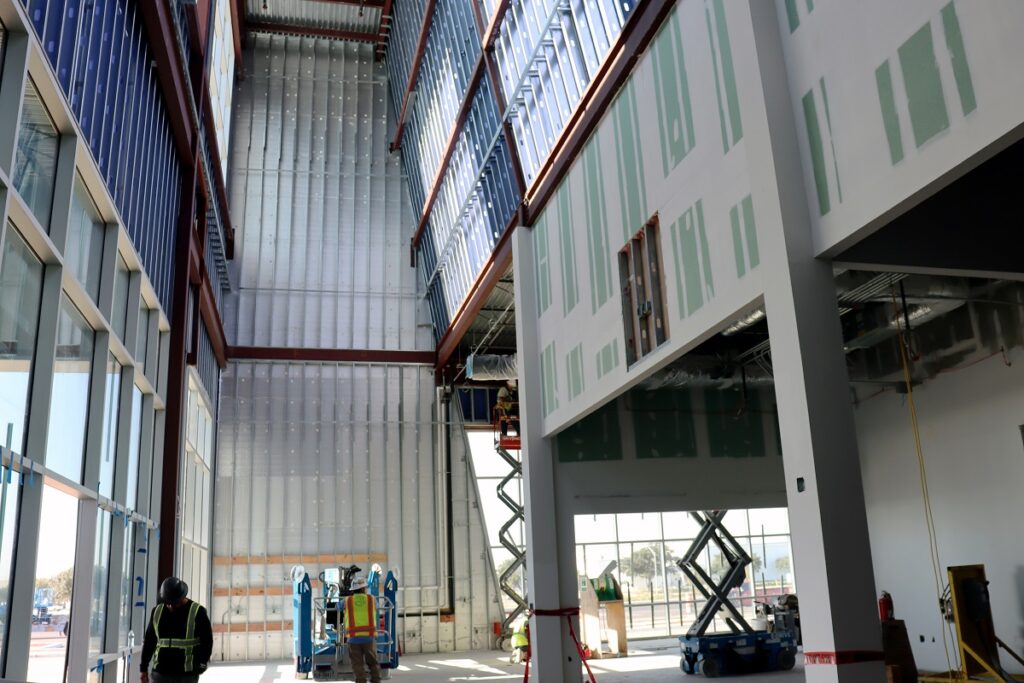 "This project is one-of-a-kind," said Holly, "It's like nothing else I've ever worked on. And it's exciting to think about not just the building's end use, but its economic impacts on a local, regional and even national level." Widely known as "Military City, USA," San Antonio is home to a growing number of major defense, aerospace, cybersecurity, biomedicine, and logistics operations, many of which are headquartered at Port San Antonio. "To create a space where all of these industries can collaborate and innovate, it's special. It comes with some unique challenges, but also a unique sense of pride in our work," said Holly. "We're here to make this the best end-product possible."