TEMPE, Ariz. (December 3, 2020) – The Design-Build Institute of America (DBIA) has named Sundt Construction's Marty Hedlund as one of the four industry leaders chosen for the 2020 Class of DBIA Fellows. Designated Design-Build Professional Fellow status is the highest DBIA certification level and acknowledges the nation's most accomplished design-build professionals' achievements.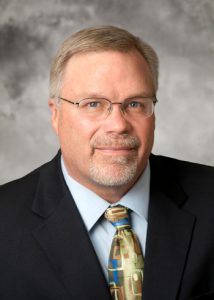 "I am honored to be a DBIA Fellow," Hedlund said. "To be selected for this honor is a reflection of the support Sundt has provided throughout my career, their commitment to design-build, giving me the portfolio of projects to hone my design-build skills and professionalism."
Design-build is a project delivery approach that includes planning, design and construction under one contract, resulting in greater value for the owner and end-user while generating "win-win" outcomes for all. Sundt has been a leader in the use of design-build for more than three decades.
As a vice president, project executive, Hedlund currently focuses on design-build delivery across all offices. He has been in the construction industry since 1979. During his tenure with Sundt, he served as a district and regional manager, project director, project manager, project superintendent, project engineer and field engineer on raw land development, public-private-partnerships, data centers, educational, mixed-use and commercial building projects.
A Registered Professional Civil Engineer in Arizona, Hedlund has served on the National Board of Directors for DBIA. During this time, he was chair of the DBIA National Certification Board.  He also has been a member of the Board of Directors for many industry, business and community organizations.
Hedlund earned a bachelor's degree in civil engineering from Stanford University. Throughout his career he has presented on topics including leadership, alternative project delivery, Lean construction and virtual design and construction.
"The addition of these four new DBIA Fellows in 2020 is just one indicator of the depth of experience and passion for collaboration which drives design-build's success nationwide," said Jim Whitaker, FAIA, FDBIA – Chancellor, DBIA College of Fellows.
Hedlund's elevation to Fellow status celebrates his career achievements and promotes DBIA principles. DBIA Fellow status is limited to two percent of Designated Design-Build Professionals elected by a jury of their peers.
About Sundt
Sundt Construction, Inc. (www.sundt.com) is one of the country's largest and most respected general contractors. The 130-year-old firm specializes in transportation, industrial, building, concrete and renewable power work and is owned entirely by its 2,000-plus employees. Sundt is distinguished by its diverse capabilities and experience, unique employee-ownership culture and depth of self-perform expertise in nine major trades. Half of Sundt's workforce is comprised of skilled craft professionals who, together with the company's administrative employees, enable Sundt to fulfill its mission to be the most skilled builder in America. Sundt has 11 offices throughout California, Arizona, Texas and Utah and is currently ranked the country's 52nd largest construction company by ENR, the industry's principal trade magazine.
###
Media Contact:
Kimberley Hoidal
Sundt Construction, Inc.
480.293.3001 (office)
520.282.3018 (mobile)
kahoidal@sundt.com