Some prefer the stair climber, others a Zumba class, and others a pickup game of basketball. And some like to launch themselves from concrete ramps onto handrails while riding a wooden plank with wheels. Whatever Arlington residents are into for their recreation, Sundt's Building Group – Texas District is going the extra mile to make sure everyone will find something to enjoy at the new Beacon Rec Center in Southeast Arlington.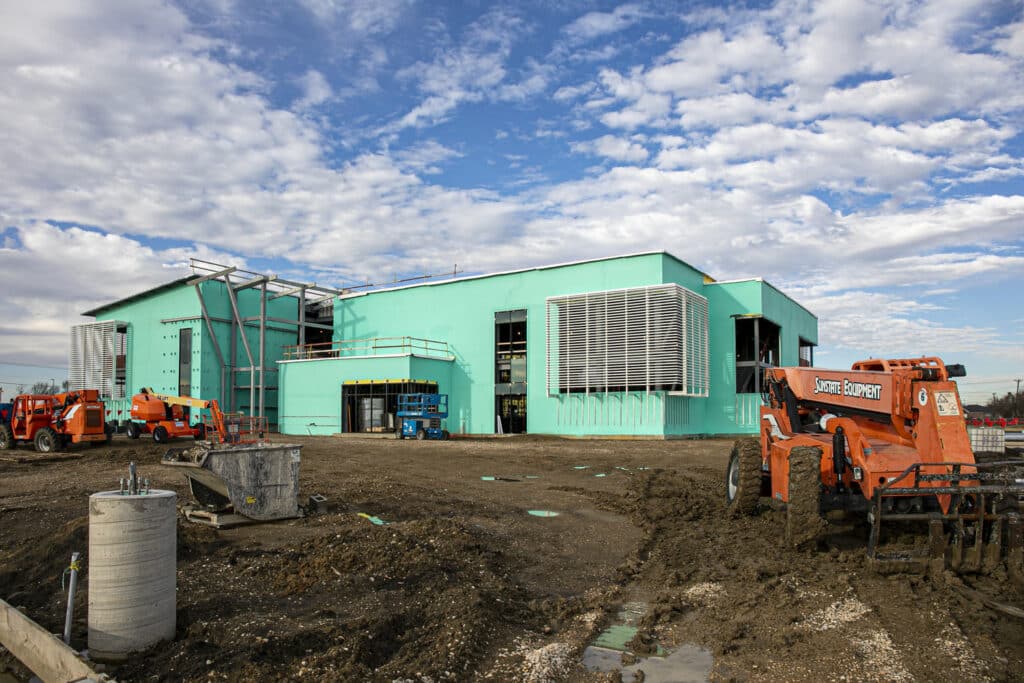 The new 39,000-square-foot facility will host an indoor gymnasium, aerobics room, running track and fitness area, and outside it will feature a playground, splash pad, skatepark and walking trail on the 12-acre site. The structure's roof is now dried in and interior work is starting, with substantial completion scheduled for late July. A few eager Arlingtonians didn't want to wait that long, however, especially when their new space seemed like it was beckoning to be used—namely, the skatepark. Skateboarding is a crime, at least if you're trespassing on an active construction site.
To stop this scenario before it happened, the project team had to act fast. "We noticed a lot of kids looking over the fence at the skatepark," Project Manager Holly Horsak said. "We worried that if we waited to turn this over with the building, we'd potentially have people skating there while the building was still under construction." Sundt approached the client with an idea to turn over the skatepark early. The city was on board, so our team made a plan.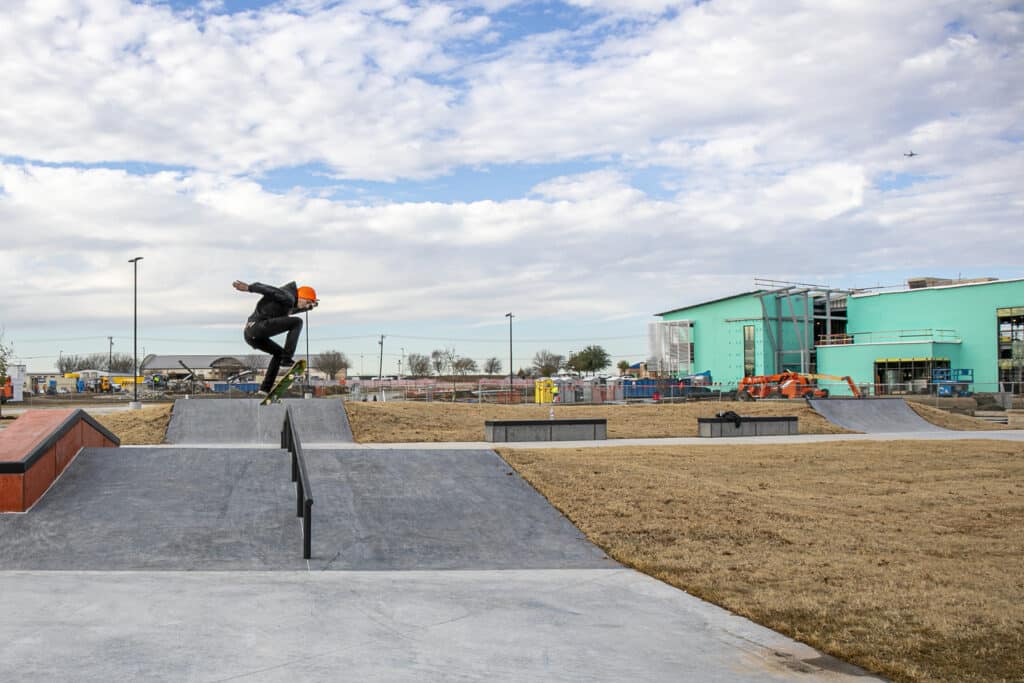 We worked to expedite certain elements such as irrigation lines, landscaping, paving, and exterior lighting to move up the skatepark's completion. "Aside from managing risk, we also wanted to give these kids—and adults—faster access to a public resource they were really excited about," said Holly. Among several firsts, this area of Arlington has never had a public skatepark. "Like any other stakeholders this project serves, these skateboarders benefit from having a purpose-built place to gather with friends and stay active."
There are so many potential rec center users, Holly pointed out, including from surrounding neighborhoods, the elementary school across the street, and the high school a few blocks away. "You should see these fields on the weekends; they're just packed with games," Holly said. "But unless you're playing a sport or watching as a spectator, the options have been kind of limited. When this facility opens, everyone will have access to high-quality recreation and a greater sense of community. And that's something we're proud to be a part of."