It's a gorgeous day for construction at Emerson-Bandini Elementary, where demolition is now finished, and a concrete crew is busy pouring foundations for what will be four completely new, state-of-the-art school buildings. Like any other weekday morning, parents are dropping off their kids and hugging them goodbye before heading off to work. The community within Barrio Logan that Emerson-Bandini serves is, like most, made up of people who care deeply about their kids. So, when their district approved funding for a new campus, people here were not only excited, they also felt a shared sense of responsibility to create the best end product possible for students.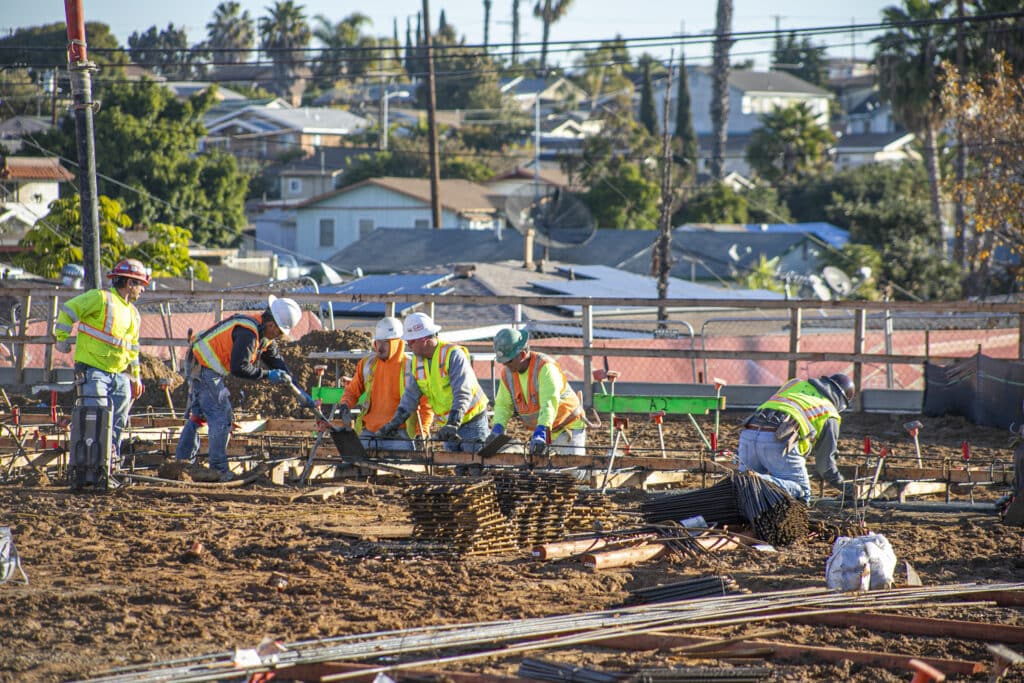 Several teachers, students, parents and other community members provided input early in the design process, and Davy Architecture combined this feedback with research-based, neuroscience-inspired design. The vision that resulted is what Sundt is working to realize today: a school that will be a vibrant and safe place for kids, which serves as a positive development within the neighborhood. But how exactly is this done?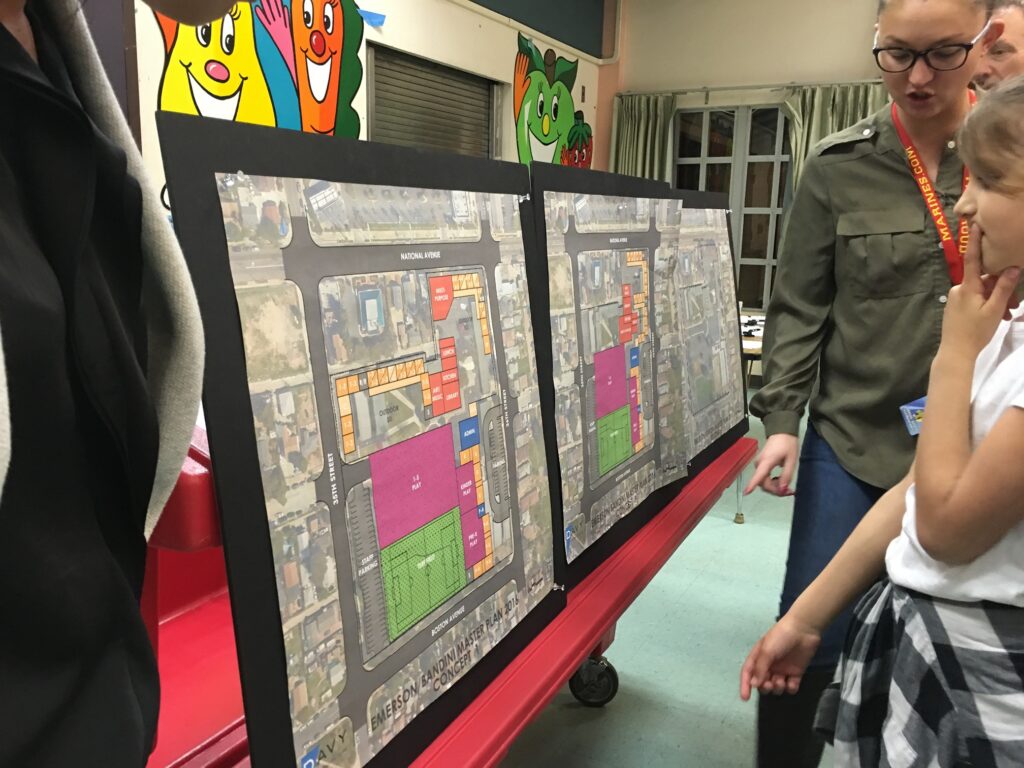 It turns out what's good for kids is good for school design. This seems, well, elementary. It's a bit more involved, though, as Architect Kurt Hunker explained. "We paid attention to things like well-defined open spaces, human-scale walkways and furnishings, variety in color and in textures, and ample use of natural light. Research shows these elements can help stimulate the brain, while also making kids feel more comfortable, curious, and safe. All of this contributes to a better learning experience."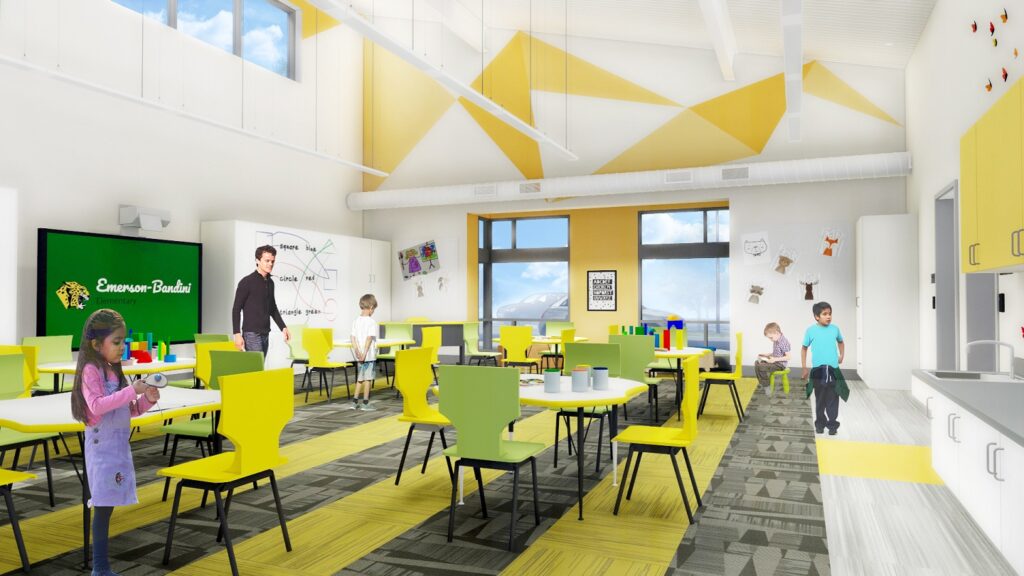 Kurt is an executive member of ANFA, the Academy of Neuroscience for Architecture, a San Diego-based collaborative of architects, designers and neuro- and cognitive scientists. He'll be the first to tell you that designers can't simply take an idea right out of the lab and throw it into a design—"blue walls make you happy" for instance—but engaging with current research and carefully applying it within a school's larger context can make a world of difference.
A thoughtful, kid-centered approach is also at the center of construction. Setting students up for success is something that happens long before the building is turned over, according to Sundt Project Manager Jared Mettee. "We're always communicating with school staff and timing our work around the school schedule. So, if it's time for drop-off or pick-up, we're being really careful about coordinating deliveries and heavy equipment. If kids are taking a big test, we're not out there jack-hammering."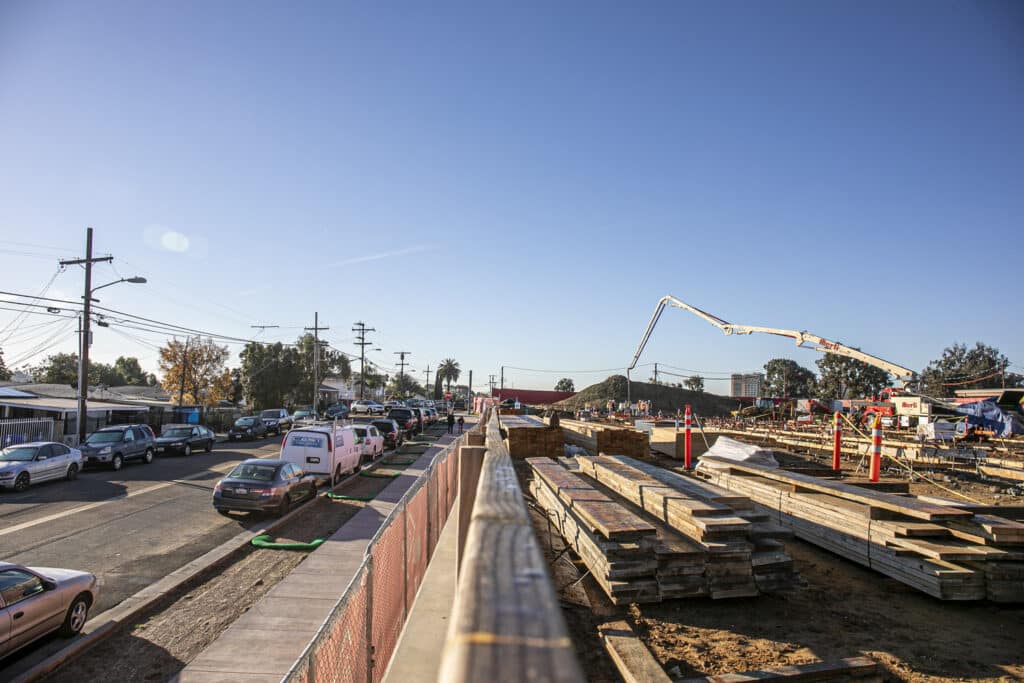 Sundt-red sound blankets surround the perimeter of temporary bungalow-style classroom buildings. Above the fence, Jared points out a temporary power line running to the school's admin building, comms which were underground but had to be re-routed to make way for further utility work. Short-term setbacks might be frustrating, but Jared and his team are focused on the long haul. "Sometimes it's a waiting game, and other times we have a very tight window to perform a critical scope. The key is to plan well but also be nimble. We have to stay flexible and stay in touch with the school's needs."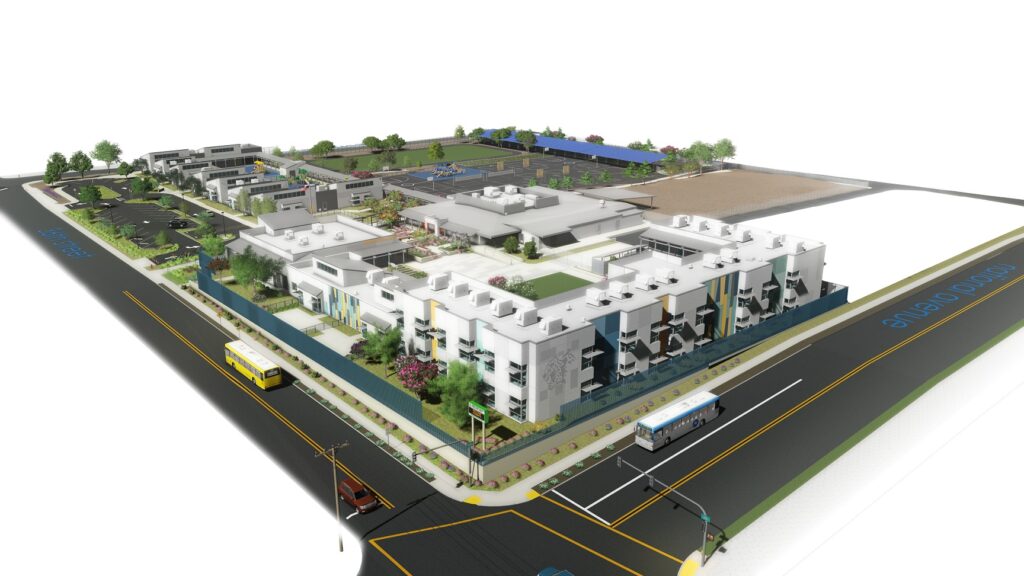 Our team believes that schools serve as centers of their communities, and Emerson-Bandini is no exception. Throughout the design and construction process, Sundt employee-owners and our partners have gone to great lengths to consider the project's impact on its surroundings, not just for this school year but for the long-term future of families in Barrio Logan. We're finding new ways to listen and to be a good neighbor. And when the new campus opens its gates, we'll be just as excited as the kids next door.