Every morning for the past two weeks, patients at El Paso Children's Hospital have looked out their windows to find some fun characters hanging around the construction site next door. Some with pink fur, some with tails of fire or lightning, and all with big, adorable eyes. Yes, Pokémon have taken over Sundt's jobsite on the neighboring Texas Tech El Paso Medical Sciences Building II project. Early each morning, crew members place life-size cut-outs of characters in new positions around the site. The Pokémon characters can be seen mingling with workers or operating equipment (safely, of course), and kids next door can't help but crack a smile as they search each morning for where the characters have moved.
A few months after Sundt's spinoff of "Elf on the Shelf" in December, El Paso Children's Hospital contacted Sundt Project Manager Larry Kurtz to brainstorm another interactive idea. "Their initial plan was 'Where's Waldo?'" said Larry, "but I had just seen the Detective Pikachu movie with my grandkids, and they loved it, so I suggested Pokémon instead." In mid-June, Sundt team members including Larry paid the patients a visit, bringing Pokémon cards, coloring sheets and a Pokémon book which they read to the kids.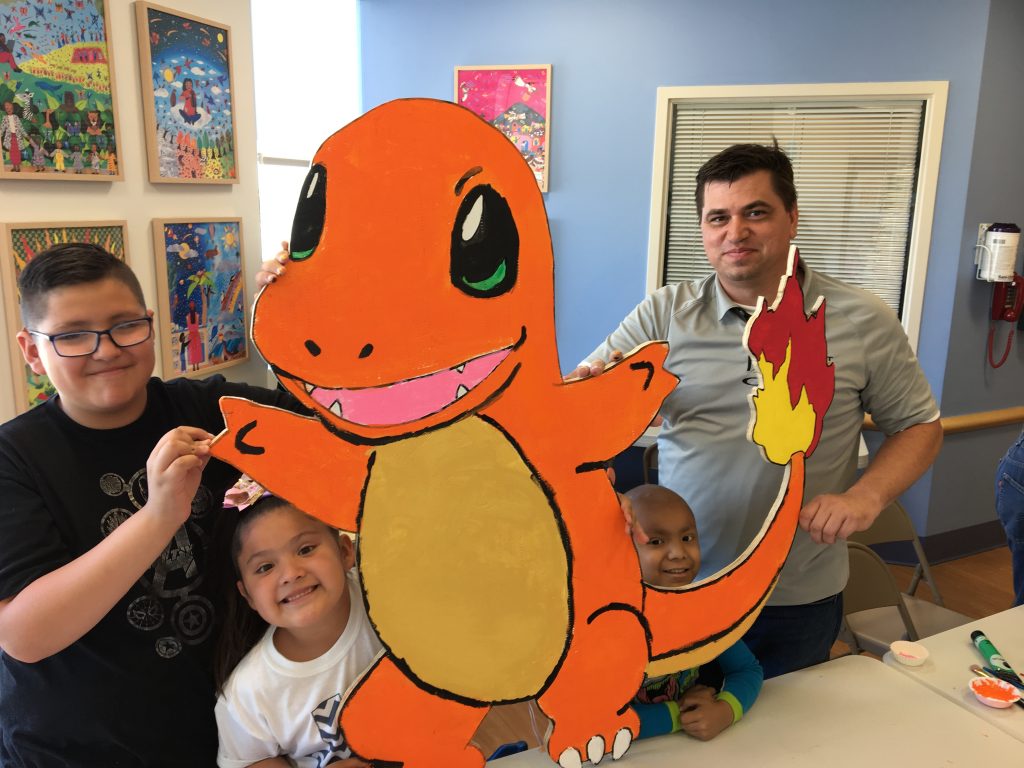 Afterwards, life-size Pokémon cut-outs began popping up all over the project's hospital-facing side. Each day, a new character was added, and existing ones changed locations, greeting kids with the morning sun. After a week, Sundt enlisted the kids' help in painting and signing the new characters to go up next.
Some might wonder: why add this event to an already busy schedule? "We do this for the kids," said Larry. "They're tired and sick, and this gives them a reason to get up and be active. Reading, coloring, painting—it's all a healing experience. It makes them forget about their ailments for a while."
Both patients and staff at El Paso Children's Hospital had a great time with the Pokémon takeover. "We've had the pleasure of a fruitful and rewarding relationship with Sundt for more than 18 months now," said Taylor Moreno, Director of Institutional Development. "From donations to help with service line growth, to Elf on the Shelf and this event, we cannot be more grateful for the continued support."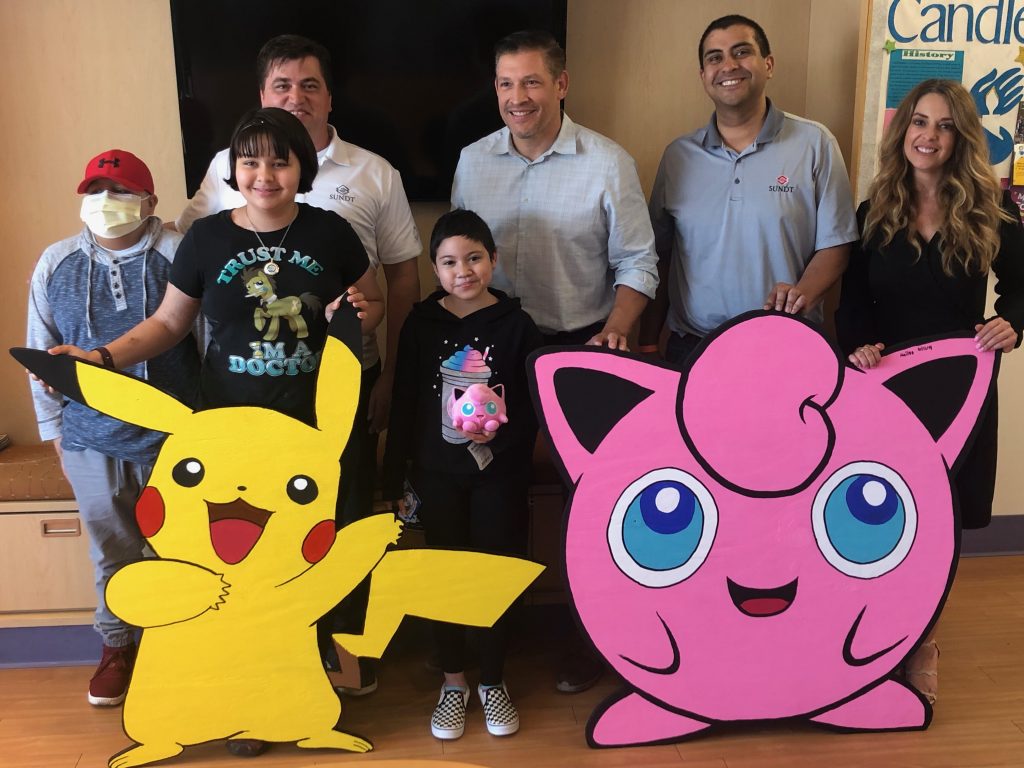 Patients Axia and Hailee have been big fans of their colorful new neighbors. "It was fun. Every time I would wake up, I'd look out the window to see what new character popped up," said Axia, 12 years old. Hailee, who is 10, said "I loved it, and it was very interactive. My friends and I would share pictures and compare."
Sundt employee-owners who attended the reading or helped create the cut-outs (or did both) include Larry Kurtz, Mike Dominguez Jr., Matt Gomez, Larry Hulett, Joe Riccillo and Angie Rosales. Our subcontractor Diversified Interiors' Justin Hernandez and his daughter also contributed.