Union Tempe was named Mixed-Use Project of the Year at the 2019 Real Estate and Development (RED) Awards this week, hosted by AZRE Magazine and AZ Big Media. Sundt Construction and Opus Development Group were proud to receive the award together, paying tribute to what was truly a collaborative effort from beginning to end.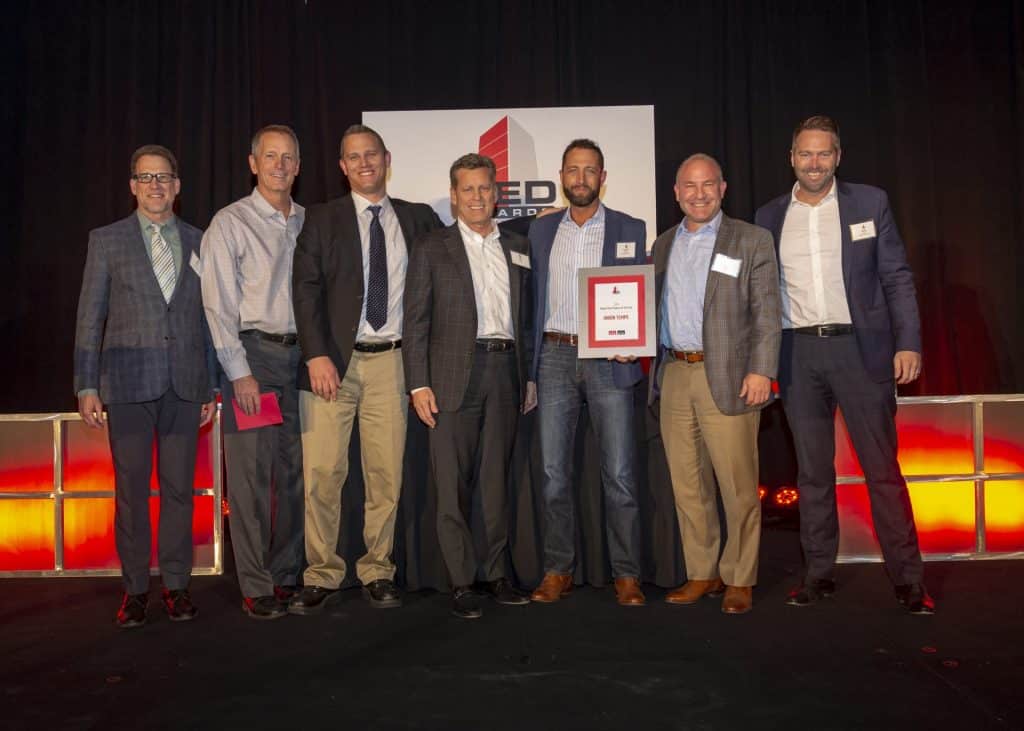 "The reason these projects work," said Ryan Abbott upon accepting the award, "is because of fantastic clients and partners. This team worked around the clock to make something amazing happen, and we're very proud of them." Representing our partner, Opus Development Group—who also won the Developer of the Year Award, Executive Vice President Larry Pobuda said, "I'd like to give a special thanks to Sundt Construction, for being an outstanding partner, and kudos to SmithGroup for their amazing design."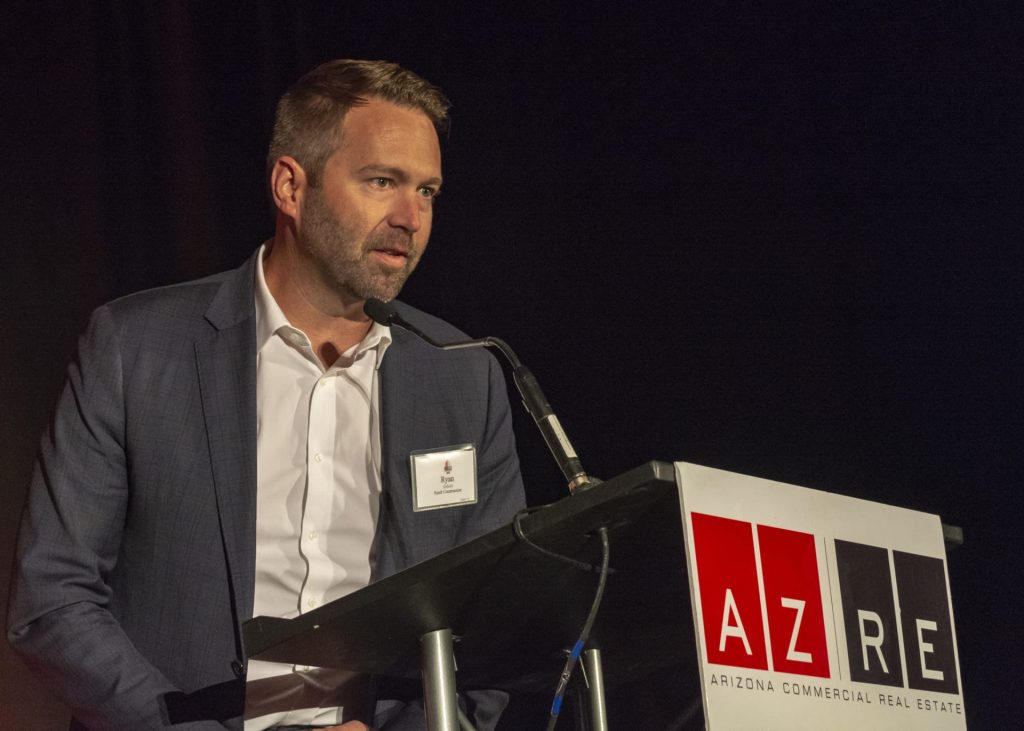 For the Union Tempe project, Sundt transformed a surface parking lot into a 407-unit residential and retail mixed-use development, covering an entire city block just north of Arizona State University's campus. "Our work is embedded in the community. For a long time, Tempe has been a university town," said Ryan Abbott, "and Union Tempe is one of those developments that allows the city to be more diverse, in that young professionals and families can now live, work, and play all within the very vibrant and walkable downtown of Tempe."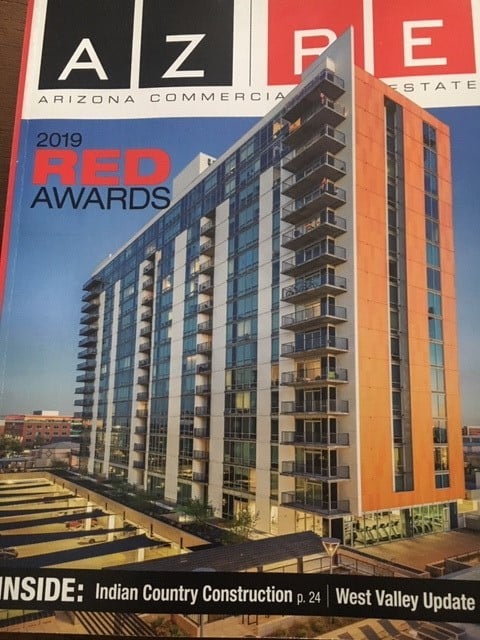 "We couldn't have done this without our trade partners, including Wilson Electric and Walters and Wolf," said Southwest Preconstruction Manager Rich Gohl. Rich, Ryan, and several fellow Sundt employee-owners and partners were on hand to celebrate this year's event, joining a packed crowd of attendees from across the commercial real estate industry. The RED Awards highlight impressive projects completed in the past year, as well as the companies and people that make each project possible.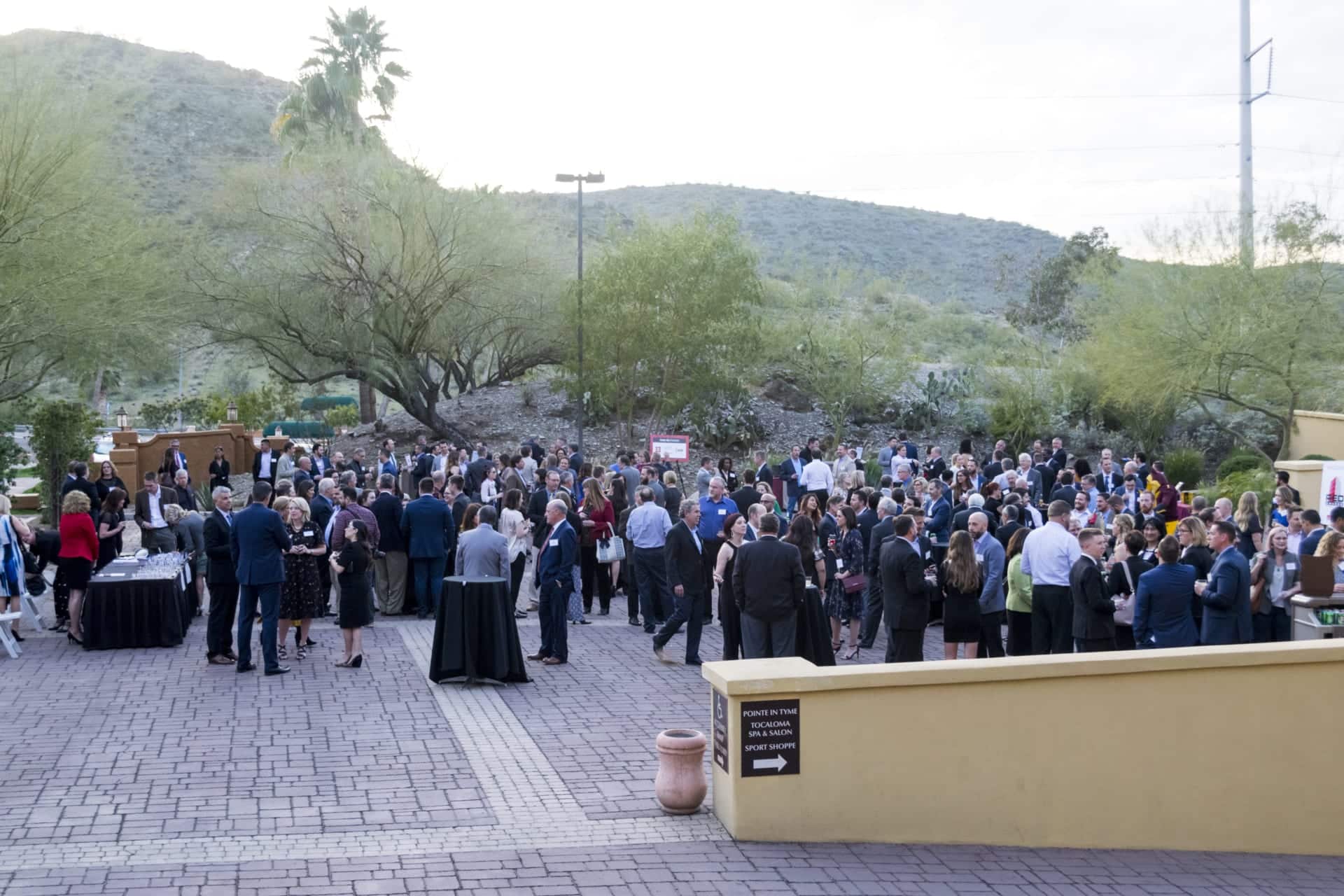 Other Sundt projects honored at the RED Awards included our work on Grandview Terrace, an independent living Sun Health Life Care community, as well as Harrah's Ak-Chin Resort and Casino, which were named respectively as finalists for Healthcare and Hospitality.