"I'll support anything that supports our people," says Dominic Daughtrey, Continuous Improvement (CI) Program Manager at Sundt. Dominic spoke at the Bluebeam Extreme Conference (XCON) in Austin, Texas last month, where he shared about Sundt's use of drone technology and our pilot program with the Raken Daily Reporting App. Dominic has over 17 years of experience in the field, going back to his start as a concrete laborer when he was just 18. In other words, he understands the issues faced on a jobsite every day: "You need to have proximity to people's problems to have empathy with them." These problems were the focus of Sundt's pilot program using the Raken app, which is becoming a success story of new technology simplifying—not further complicating—people's day-to-day jobs.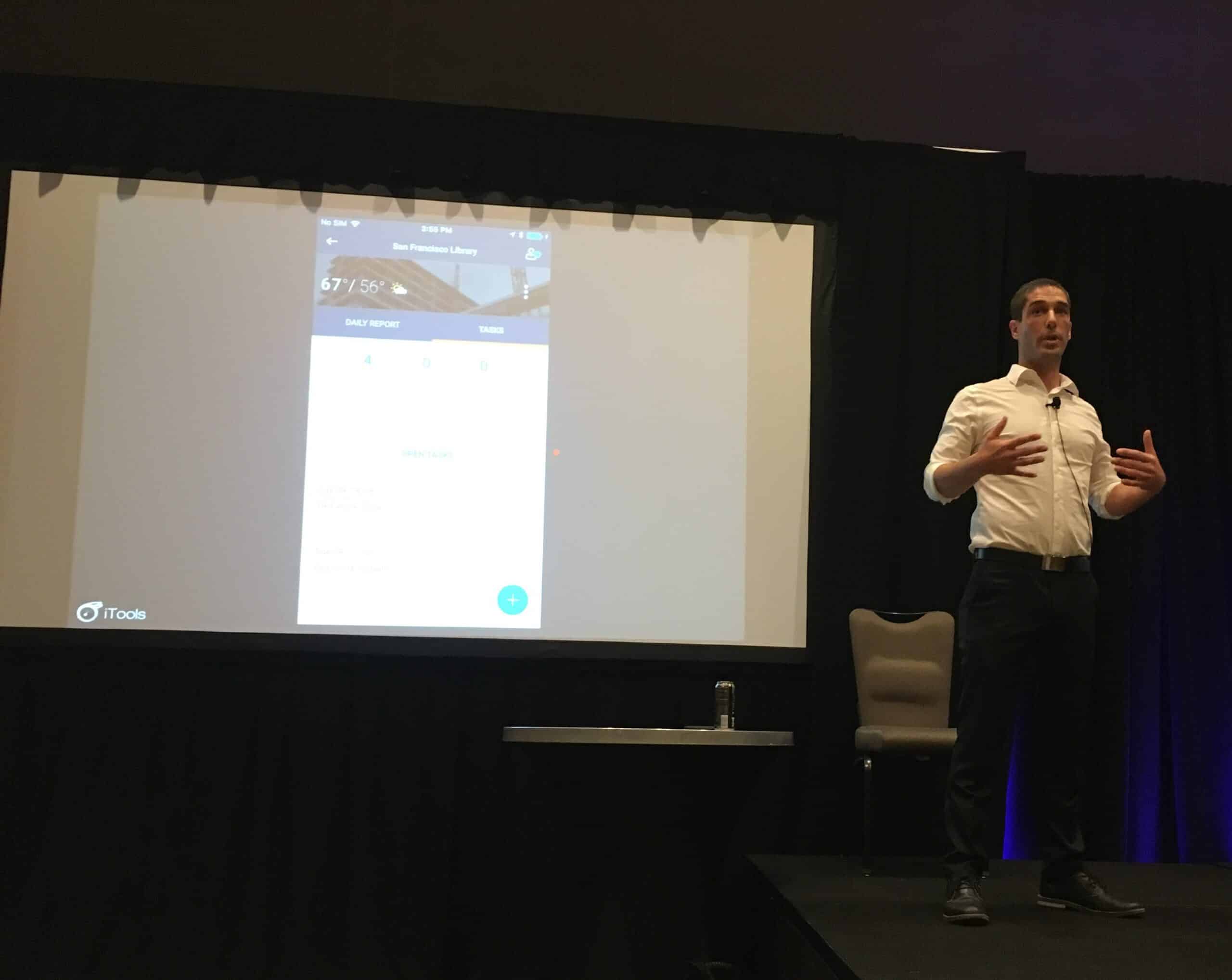 Some issues our CI team identified across projects were: a) a lack of value from daily reports and b) an increasing number of tasks placed on the superintendent position. "I call the superintendent 'the forgotten man (or woman)'" says Dominic. "They're asked to do a lot more than they were 10, 15, 20 years ago, but they're given the same old tools." One area in need of improvement across jobsites is the daily reporting process, which includes lots of paper-based forms and manual data entry. The reports are not that important per se—that is, until there's a delay, or dispute, or a claim that requires a paper trail. "So, you have these highly trained and well-paid professionals spending a good chunk of their day checking boxes, instead of being present on site." Or, when daily reports aren't done right (or done at all), small ambiguities can morph into bigger conflicts, which can become slowdowns or even legal disputes.
Using the Raken app, however, our pilot sites are seeing value from their daily reports, less miscommunications, and more capacity at various levels. "We have multiple roles out in the field feeding notes and photos into an automated system, and we're seeing people freed up to do their jobs better," Dominic says. Another benefit is the app's dashboard: "Here I am at this conference, and I can pull up a jobsite on my phone or laptop and see all of these insights. And I'm 400 miles away." Still, the cool factor isn't the rationale; on top of streamlining daily reports, the app offers better coordination with subcontractors, more detailed reports to executives and owners, and a host of other practical improvements. "One of our goals in the CI program is 'Disciplined Innovation,'" Dominic explains. "Getting a 'thumbs-up' on some fancy new technology doesn't really give us anything. We're looking for data that can drive business decisions." With that end in mind, Sundt looks to keep investing in tech and best practices that let our people do what we do best: being builders.