Starting nearly a decade ago, Sundt has been performing work at San Diego International Airport (SDIA), in joint ventures alongside Kiewit Construction and Austin Commercial. Both the Terminal 2 Landside Improvements and Rental Car Center were highly successful projects, winning industry acclaim and adding tremendous value to air travelers' customer experience.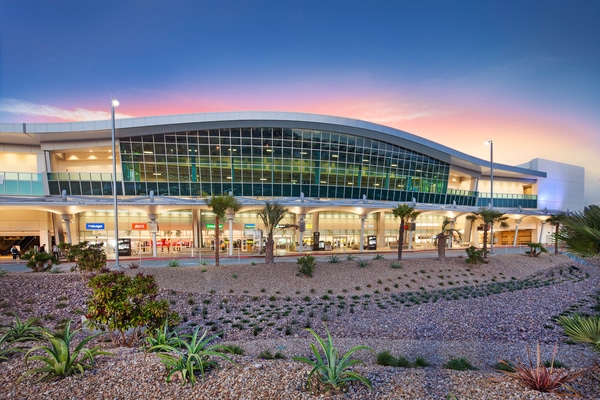 Now the Airport Authority has chosen Sundt again, to perform two more projects at SDIA that together will be worth approximately $200 million. The Airport Support Facilities project, an approximately $130 million design-build project, is currently in design with construction slated to begin by the end of this year. Shortly thereafter, Sundt will begin construction on the Air Cargo project, as a member of a public-private partnership selected to build a new facility for FedEx, UPS and DHL.
Describing our continued relationship with the Airport Authority, Sundt Project Director Brad Kirsch said, "It's a reflection of the confidence we've built with SDIA from our past two projects. This time, however, Sundt is the sole contractor, and we are absolutely prepared to deliver." Brad also mentioned his pride in the fact that Sundt is, above all else, a builder—and that we have unique capability to self-perform much of our work. "When we're asked to take on challenges, like building a 3-million-gallon underground storm water capture and reuse facility, our concrete and transportation groups are up for the job." Top Gun references aside, there's a reason Sundt is consistently a builder that airports trust.